BMW Motorrad has launched a 2020 heritage collection of rider gear to appeal to riders of their R nineT models as well as the upcoming R 18 cruiser.
"BMW Motorrad has announced the launch of a serial-production motorcycle for the second half of 2020, which will mark its entry into the cruiser segment," their press release says.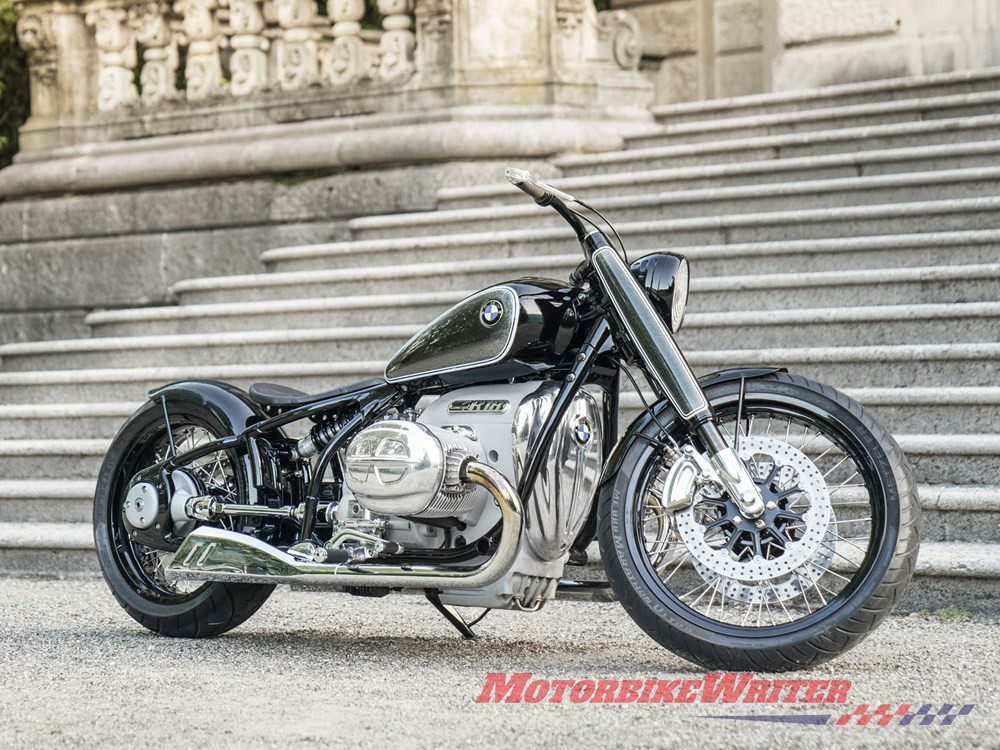 R 18 cruiser
While BMW Motorrad Australia can't confirm pricing or arrival of the cruiser nor the heritage gear, they have incorporated a website page for the cool cruiser collection. It should start arriving in shops next year.
It's obviously designed to appeal to younger riders with its casual look and feel rather than sports riders.
Their heritage clothing segment was started in 2014 to coincide with the launch of the R nineT models.
The return to cruiser models will give the company a new market niche.
We expect to see the R 18 cruiser unveiled at the ECMA Motorcycle Show in Milan next month.
BMW Motorrad Australia recently confirmed they are already taking orders for the big, 1800cc, retro cruiser.
Heritage style
The BMW Motorrad Heritage Collection 2020 features a wide range of new items, from leather jackets to denim outfits, as well as motorcycle gloves and signature boots.
BMW says their early classic motorcycle colours and graphics are incorporated into the designs, such as black metal parts with fine white "TwinStripes" and the original BMW metal emblem.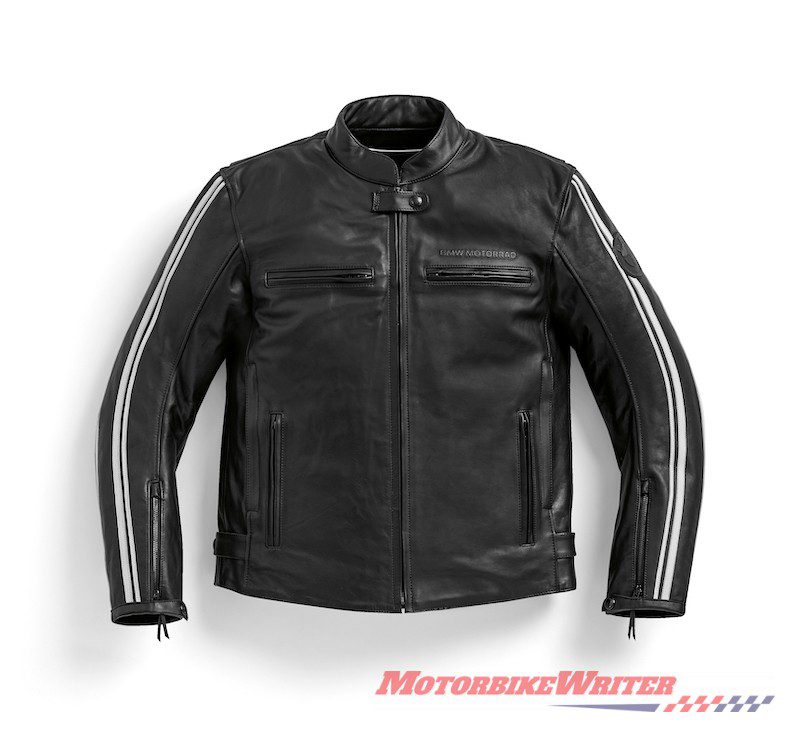 "The copper-coloured details and visual accents displayed in these garments hark back to the materials used in classic BMW motorcycles," they say.
There are also old-style engineer boots and open-face cruiser helmets in the heritage collection.
The first BMW motorcycle was the 1923 R32 with an air-cooled, two-cylinder flat-twin boxer engine.
In 1978, BMW Motorrad was one of the first serial-production manufacturers in the world to introduce a rider equipment range.
Safety
"All the materials and textiles used are robust and long-lasting and they fulfil the highest standards of safety and functionality," BMW says.
All items will be European-approved.
None of the gear has yet been tested by Australia's MotoCAP, the world's first rider gear safety and comfort rating system.
However, other BMW jackets, pants and gloves have been rated. Click here for more details.