BMW Motorrad has joined Harley-Davidson in marketing their motorcycles through comic books.
Harley has had a long association with Marvel Comics and has debuted several new models in the associated Marvel superheroes movies.
Now BMW is doing the same with the new learner-approved G 310 R which will feature in a Panini Verlags limited-edition graphic novel titled "Riders on the Storm" in October 2016.
The comic project was unveiled over the weekend at the Comic Con Germany in Stuttgart with publication to coincide with the worldwide launch of the G 310 R.
There is no word yet on when it will be available in Australia.
The comic is the work of Croatian author Darko Macan and Italian artist Riccardo Burchielli who has also worked with Marvel Comics as well as DC Comics and Dark Horse.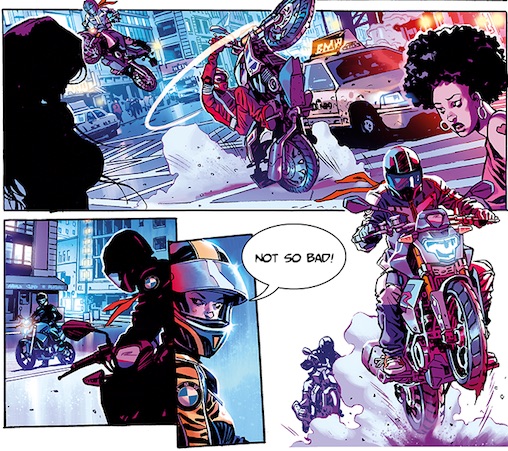 Riccardo is also a rider and draws his inspiration from riding.
"It's a feeling of freedom that comes from your ability to move freely in the world like a cowboy," he says.
"It's also about your connection with your motorcycle, which is rather like a loyal friend. And not least it's about total relaxation.
"When you're riding your bike, that's all you're focused on. There's no room for anything else in your head – you're totally free at that moment."
The Indian-made G 310 R is the product of a collaboration with Indian manufacturer TVS Motor Company.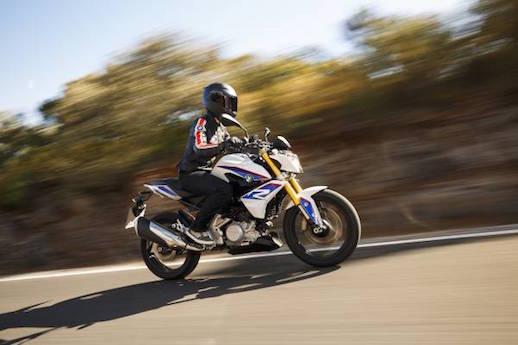 It is powered by a liquid-cooled, single-cylinder, DOHC 313cc engine mated to a six-speed gearbox.
The bike will have 25kW of power at 9500 revs and maximum torque of 28Nm at 7500rpm which is similar to other bikes of this capacity. However, at 158.5kg, it's lighter than most.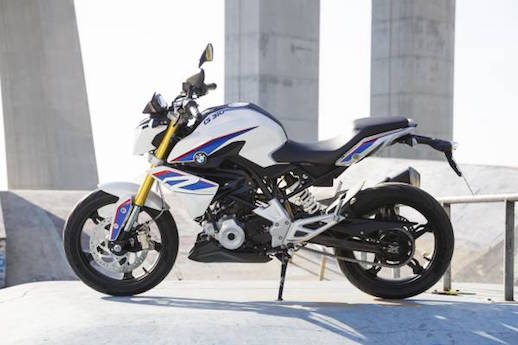 The light weight, together with the 785mm seat height should make it suitable for a wide range of rider sizes.
It will come with ABS as standard and quite large brake discs (300mm and 240mm) for a lightweight bike.