BMW Motorrad will add two new motorcycle models and has confirmed its commitment to an electric future with the launch of two variants of its C evolution electric scooter, one with up to 160km of range.
In a press release regarding its display at the biennial INTERMOT motorcycle show in Cologne next month, BMW says: "From the BMW Motorrad worlds of experience Heritage, Tour, Roadster, Adventure and Sport two new motorcycles as well as several models that have undergone substantial redesigning will all be celebrating premieres."
We're not quite sure what new models they will introduce, but they will also introduce two variants of the electric C evolution scooter the Bavarian giant unveiled in 2013.
They are a Long Range model with 160km of range and a learner model suitable for the European A1 driving licence.
BMW Motorrad Australia has so far not committed to importing the scooter, but they may now be swayed by the long-range version. The learner scooter would be of no interest since all electric motorcycles and scooters are learner-legal in Australia, anyway.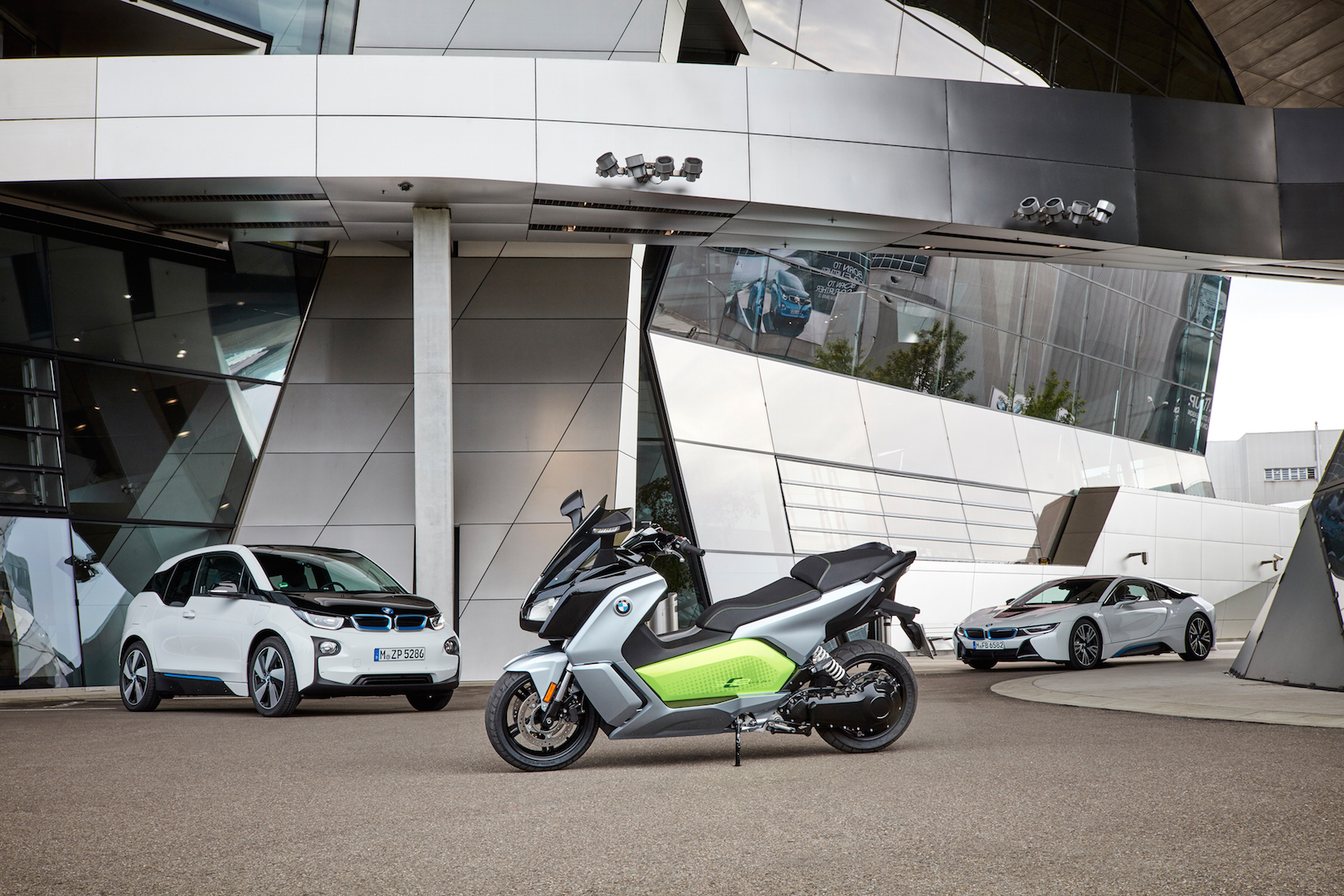 The new scooter variants show BMW is working on sparking up our riding lives:
Last year, the company unveiled its first electric sports bike, the eRR "experimental vehicle";

BMW is now producing its i3 and i8 electric cars; and

BMW electric scooters are being used by several European police forces.
The eRR is a joint project with the Technical University of Munich and its styling cues are the S 1000 RR superbike.
We loved this quote so much from Stephan Schaller, Head of BMW Motorrad, that we simply have to repeat it: "Since their market launch, the RR is giving the creeps to motorsport athletes."BMW eRR electric sports bike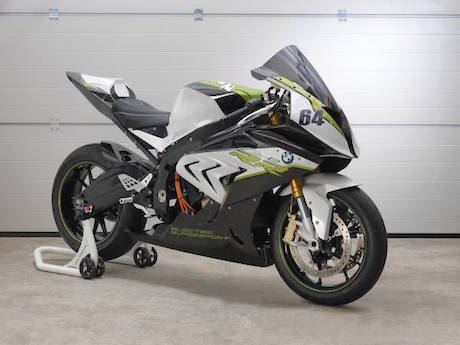 Some would say electric motorcycles give them the creeps, too!
Tough, because it seems electric motorcycles and scooters are the future.
The new C evolution is powered by an air-cooled lithium-ion high-voltage battery with an additional cooling.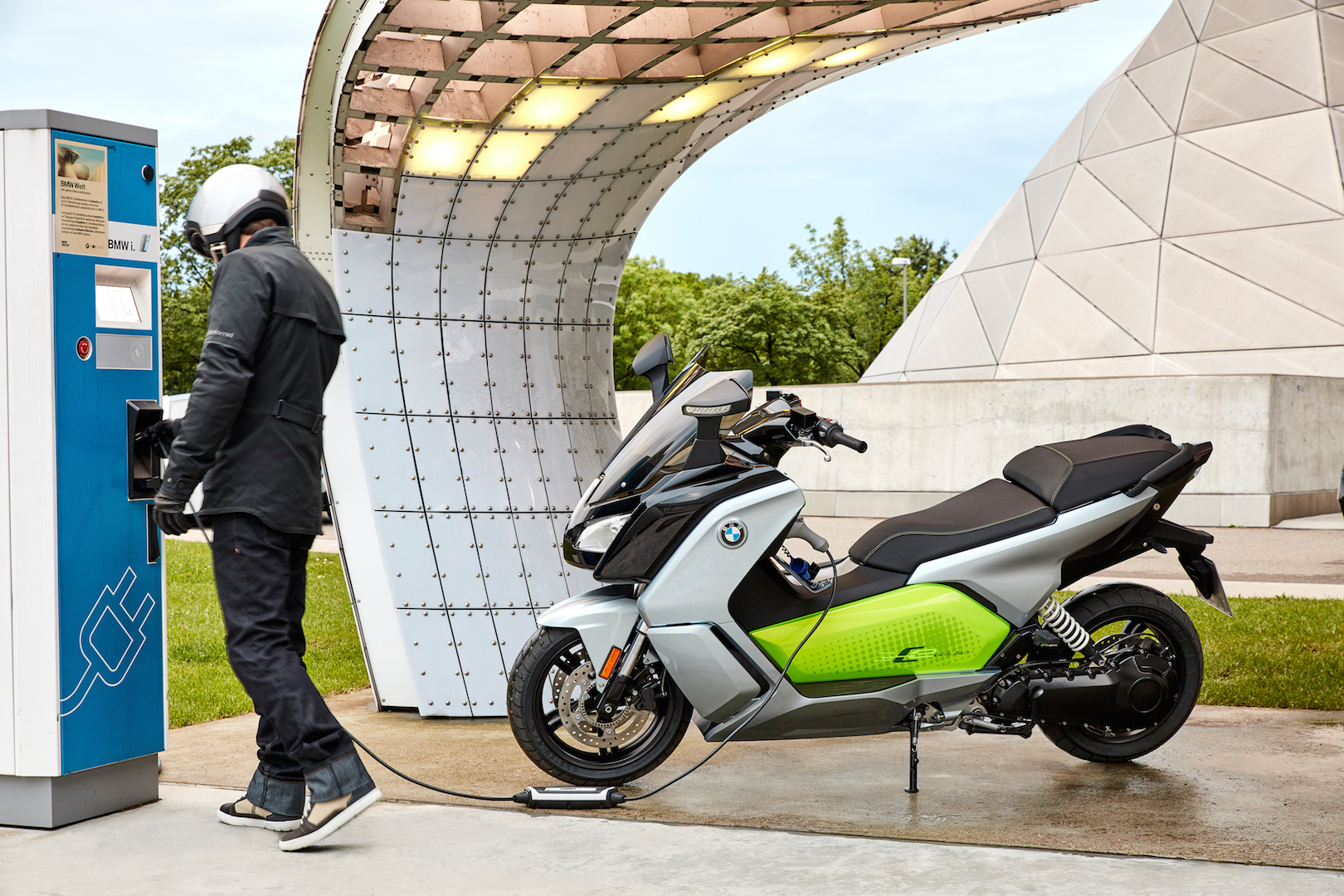 It has a cell capacity of 94Ah and is same as the battery used in the BMW i3.
In the new C evolution Long Range the continuous output is 19kW (26 hp), 8kW (11 hp) more than in the predecessor and top speed is 129km/h (electronically limited).
In the A1 driving licence version (Europe only), the new C evolution has an output of 11kW (15 hp), range around 100km and a top speed of 120km/h.