Aftermarket automatic SOS emergency beacons have been available for some time for riders, but now BMW says they will fit an SOS button to their motorcycle handlebars.
SOS buttons have been available in cars for some time and are now being mandated throughout Europe.
Even though it's not yet mandatory on motorcycles, BMW will fit the buttons to their motorcycles in Germany and throughout Europe before offering it in other markets.
Apart from the button alerting the emergency services and providing GPS co-ordinates of your position, they will also be connected to various sensors on the bike which will detect whether you have crashed.
In that case, the button will activate automatically without having to push it.
That's a great safety feature for solo riders who may spear off the road into the bush and not be found for some time.
However, if you have a small shunt and the sensors recognise you have crashed, the system waits 25 seconds before sending an emergency beacon.
Perhaps there is a system to cancel the call in that time so you don't unnecessarily alert the emergency services.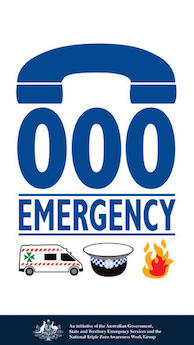 The button can also be used to alert emergency services of other serious situations such as another vehicle crash, bushfire or other emergency.
The top image shows a small speaker and microphone near the button, so you must be able to talk to the call centre and explain the type of emergency and what assistance is needed.
Civil libertarians may be horrified by fears that a BMW call centre is able to track their every movement, but the safety features surely outweigh those concerns. Besides, you could probably disable the function.
Seems BMW is fast becoming the Volvo of the motorcycle world with its host of hi-tech electronic rider safety aids. While safety is important, let's hope the super nannies don't mandate all the fun out of riding.