UPDATED DECEMBER 1: The next BMW could be a 300cc motorcycle built in India for the local market.
But how long before the German manufacturer spreads its focus to other markets such as Australia where there are lucrative pickings among learner riders?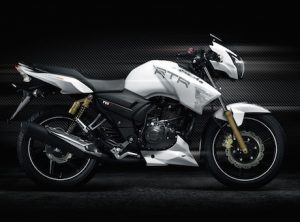 In 2013, BMW Motorrad signed an agreement with Indian bike manufacturer TVS to develop and produce motorcycles in the segment below 500cc, initially for the local market, but also to be marketed across the globe.
In 2015, they will produce their first joint project motorcycles. There will be three models, all expected to be 300cc single-single bikes built to cope with India's bumpy road conditions.
TVS currently only makes bikes up to the 180cc Apache RTR street bike. Even a leap to 300cc and an adventure-style bike would be a considerable shift for TVS. However, it would be easily attainable with BMW's expertise.
Meanwhile, BMW will gain expertise in small-capacity engines which it currently doesn't have given its fleet ranging from single-cylinder 650cc to six-cylinder 1600cc.
The joint-project motorcycles are expected to be production-ready in the second half of 2015 and will be sold under the TVS moniker through their Indian dealerships. However, the global success of the 300cc Kawasaki Ninja 300 cannot be overlooked as a strong incentive to opt for a 300cc capacity BMW model for the world market.
TVS was established in 1911 by Thirukkurungudi Vengaram Sundaram Iyengar who gives the company his initials. He started Madurai's first bus service and moved on to trucks before he died in 1955. His sons took over and diversified into cars, scooters and motorcycles, and the group now runs 33 companies with a combined turnover of almost $3b.
The BMW agreement is not TVR's first with another motorcycle manufacturer. They previously had a 19-year agreement with Suzuki.
How do you feel about BMW motorcycles coming from India, considering that Triumph already exports many of its models from Thailand?