(UPDATED OCTOBER 22: Coxon's seven bikes sold for a total of over £24,000 or $A44,000.)
Graham Coxon, lead guitarist and singer for Britpop band Blur, is donating seven of his prized motorcycles for sale through Bonhams auctioneers.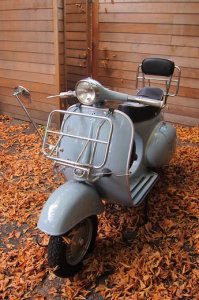 Graham will donate proceeds to benefit the UK's leading children's charity, the National Society for the Prevention of Cruelty to Children.
The motorcycles stretch across the past 50 years, from a 1962 Vespa 200CC VBB (estimated at up to $5500), to a 2010 Honda CB1300 Super Four ($7400).
"These bikes have taken me on a lot of wonderful adventures up and down the country," says Graham. "As a parent, it seems fitting that they should be sold to benefit the NSPCC's important work in supporting and protecting children all over the UK."
They will be sold as part of Bonhams Autumn Stafford Sale, an annual event at the Classic Motorcycle Mechanics Show on October 19.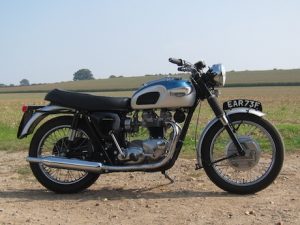 The star lot of the collection, a 1968 Triumph Trophy 650 (up to $15,000), was comprehensively restored by the Bike Shed M.S, and upon completion went on to win the 'Best Classic' award at the 2001 NCC South Cambridgeshire Custom Show.
Coxon bought the Trophy in October 2002, and has covered only a few hundred miles since.
Other bikes in Graham's collection include a 2004 Triumph Bonneville (up to $4800), 2002 BSA Regal Goldstar (to $10,300), 2008 Suzuki DL1000 V-Strom (to $7400), 2007 Suzuki 125CC Van Van ($2200).
NSPCC spokesman Paul Farthing says the money raised will help protect children and prevent abuse through projects and services including ChildLine.