The Blood Bikes volunteer rider movement delivering blood to hospitals has spread to Australia and the co-ordinator is now calling for more volunteers.
Brisbane rider Peter Davis says he first heard of the service from a friend involved in Blood Bikes Scotland.
"I thought we should have that service in Australia," says Peter who has started a service in Brisbane is now looking for back-up riders and volunteers in other states to start their own branch of the service.
It all began in 2011 with Blood Bikes Manchester in the UK.
"It was started because there were circumstances when a motorcycles can be a lot faster than a car in making urgent deliveries of blood to where it is required," Peter says.
He found a similar service in Perth called AusServ, but efforts to contact them failed and the group's charity registration was voluntarily revoked.
Blood Bikes Australia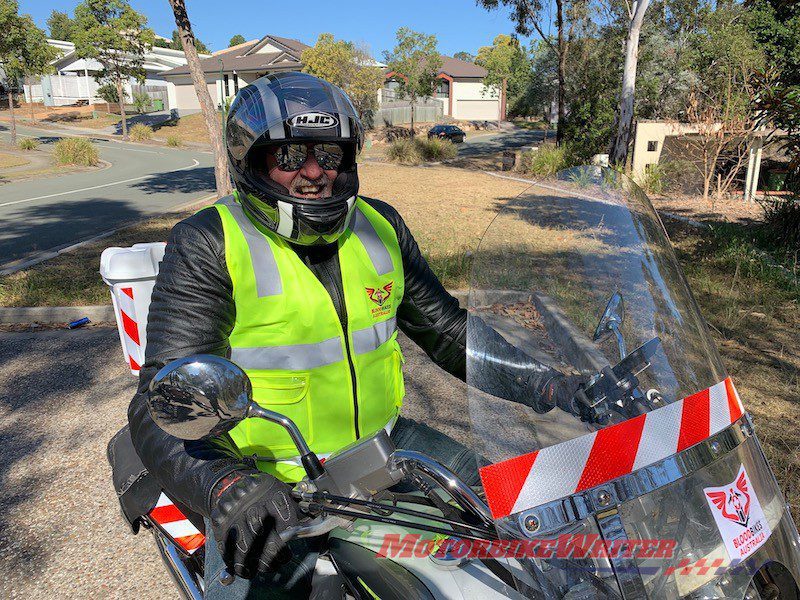 "So I decided to start a Blood Bikes Australia service in Brisbane," says Peter who contacted the Mater Hospital pathology section.
"They immediately saw the need and advantage."
Peter is now the central co-ordinator of Blood Bikes Australia. He has fitted a weatherproof box to his Honda cruiser and organised a hi-vis vest with an embroidered logo based on the British service.
"We have now made our first whole-blood delivery from Mater Pathology at South Brisbane to Mater Private Hospital, Redland. Whole blood," he says.
"It took just over an hour from call to delivery."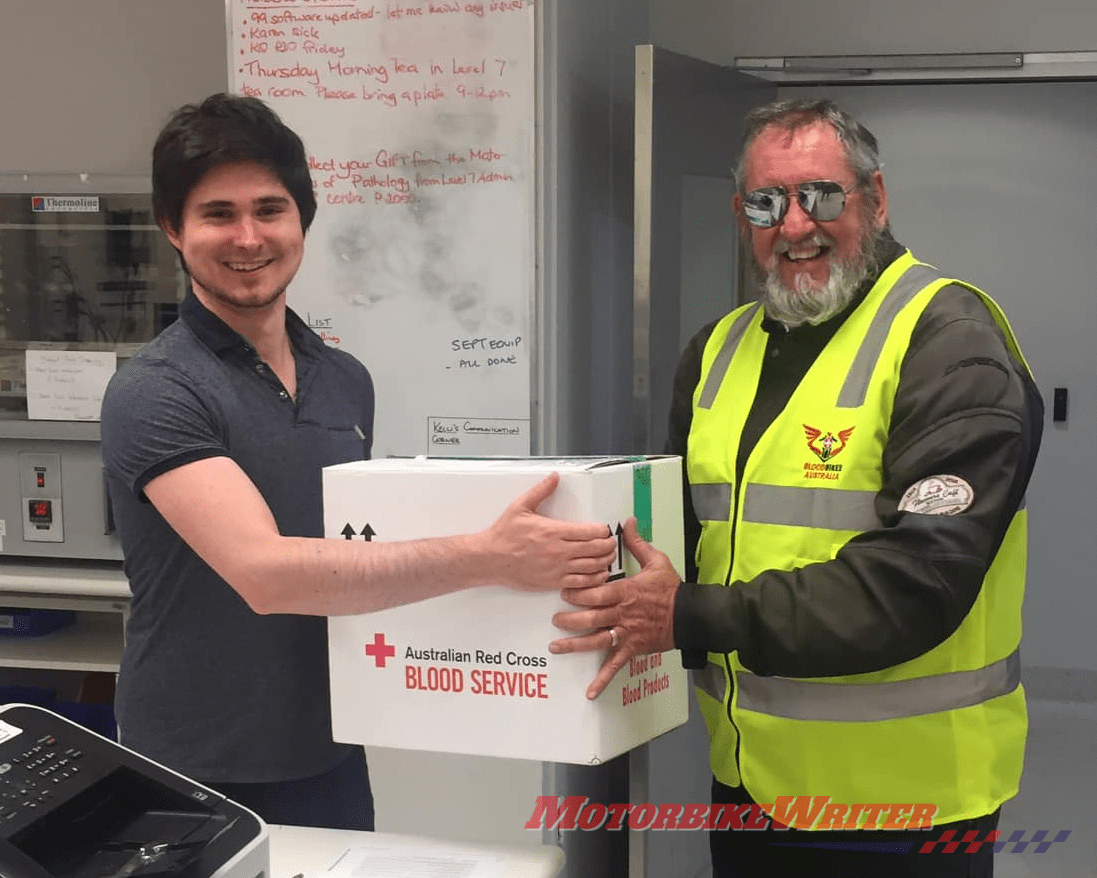 Mater Pathology delivers blood to Mater Springfield, Canossa Private Hospital Oxley, Mater Private Hospital Redlands, and Mater Pathology Chermside, all from Mater Pathology South Brisbane.
"We are only just starting and are still in the learning phase," Peter says.
"So it's just me but I already have a guy interested in Sydney, so I have started communication and inquiries about Sydney pathology requirements.
"I also need one Brisbane volunteer to take my place while I'm away from 18 October to 12 November."
Mission statement
Peter has prepared a mission statement and some guidelines, including the note that while the service provided is urgent, riders must ride within the road rules and their bikes are not official emergency vehicles.
"As time goes by I am sure we will get more volunteers and more health care facilities on board," Peter says.
"My plan for Blood Bikes Australia is to dovetail in with normal scheduling procedures the healthcare facilities have.
"Blood Bikes volunteers will become another option to call on when appropriate."
Peter has established a Blood Bikes Australia Facebook page to communicate with volunteers.
Volunteers are not paid for their time, fuel, motorbike or embroidered vest.
"They will be required to form a relationship with one or more health institutions and communicate to those institutions their availability," he says.
"It's all about providing a service to the community.
"It does not need any infrastructure as the service of delivering blood is already offered. Blood Bikes just offers another alternative when required."