Motorcycle Blanket Runs are about to start as the weather gets cooler and homeless people become vulnerable to disease and death.
We are interested in publishing details about your motorcycle club's Blanket Run. Just send details and photos to us via email.
The first on the calendar is the annual Blanket Run for Brisbane's Homeless on Sunday, April 22, 2018, at Harry's Diner.
There is breakfast from 8am and the ride starts at 9.30am, heading to Dayboro for lunch by the local Lions and Men's Shed.
BMaD
This year's Blanket Run is being organised by BMaD-Bikers Making a Difference.
Spokesman Jason Hallett says BMaD consists of bikers, friends and families who meet weekly throughout South East Queensland organising events, and feeding and supporting the needy. They also work with other community groups.
"Our purpose is to help those less fortunate from making a young disabled child smile to providing items and food directly to the homeless on our streets," he says.
"We encourage others within the biker community to help us help others, so far the support and contributions to our group from others has been overwhelming."
2018 Blank Run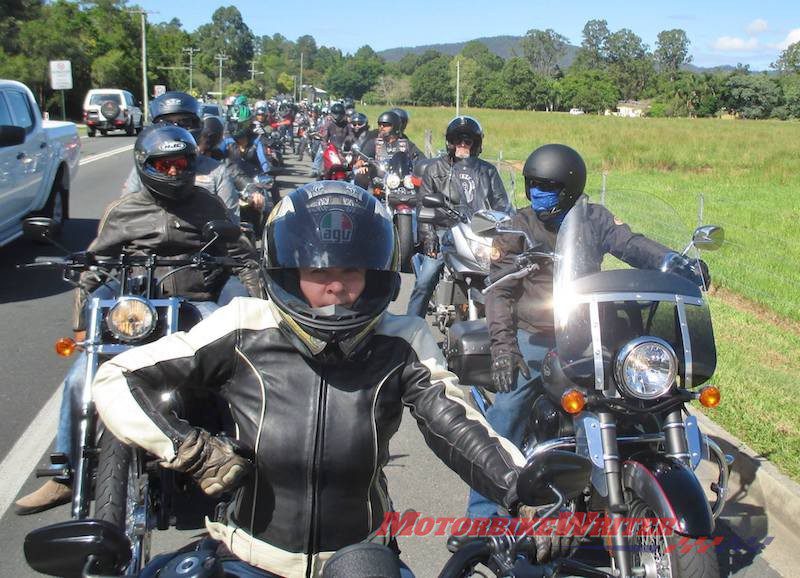 Last year's Brisbane Blanket Run collected more than 300 blankets and attracted 170 bikes.
"This year we hope to have over 200 bikes and have invited custom cars along to the event," Jason says.
"We have changed it up a bit this year by adding new socks to the appeal as they are a much needed item for the homeless to keep them warm and dry during the cooler months.
"This year a portion of the donated items will be sent to more regional areas of south east Queensland where the needy are often not given necessities like they are offered in the city."
In summer, BMaD also organises a thong appeal to raise hundreds of pairs of thongs to be distributed to the homeless.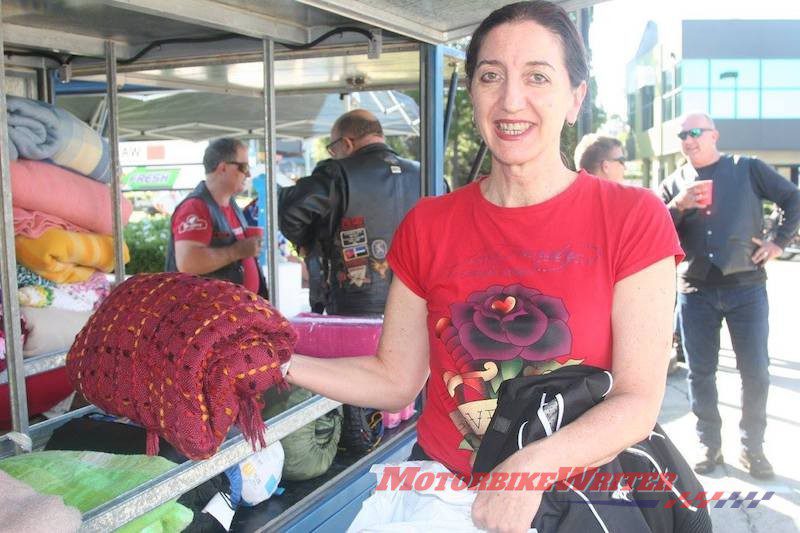 Homeless stats
One in 200 people in Australia is homeless, according to the 2011 census, which was up 17% on the previous census in 2006.
Homelessness can be caused by a number of factors including unemployment, gambling, addiction, divorce, poverty and a lack of affordable housing.