Flat-Spots Be Gone!
Storing your beloved motorcycle (and money pit) for the long and dark winter months can have some pretty annoying consequences. On your first ride of the new season after finally getting some pavement time with your princess you may have noticed that the tires aren't quite as round as you remember. I've had this happen to my car, truck, and motorcycle. This is called flat-spotting, and it's incredibly annoying.
When a tire sits during the winter months in storage without moving, the air within the tire condenses with the cold temperatures resulting in lower tire pressure. This compounded with the fact that motorcycle rubber is incredibly soft (to keep you stuck to the pavement when taking them sick twisties at incredibly high speeds) will leave your tires with some flat spots that will make a loud buzzing noise at high speeds when finally taking it back out on the roads.
The addition of a center-stand can alleviate some of this problem by elevating the rear tire of the motorcycle off of the ground, but not all of us have access to this (relatively) expensive equipment and not to mention the fact that it won't help your front tire either.
That's where Black Widow FlatStoppers comes into the picture.  These little cradles are constructed from a special foam to insulate your tires from cold floors while retaining the natural curvature of the tire during storage. There are ramps on both sides, so you can pull your bike in and out as you'd like, and they accommodate tires up to a width of 8.75 inches.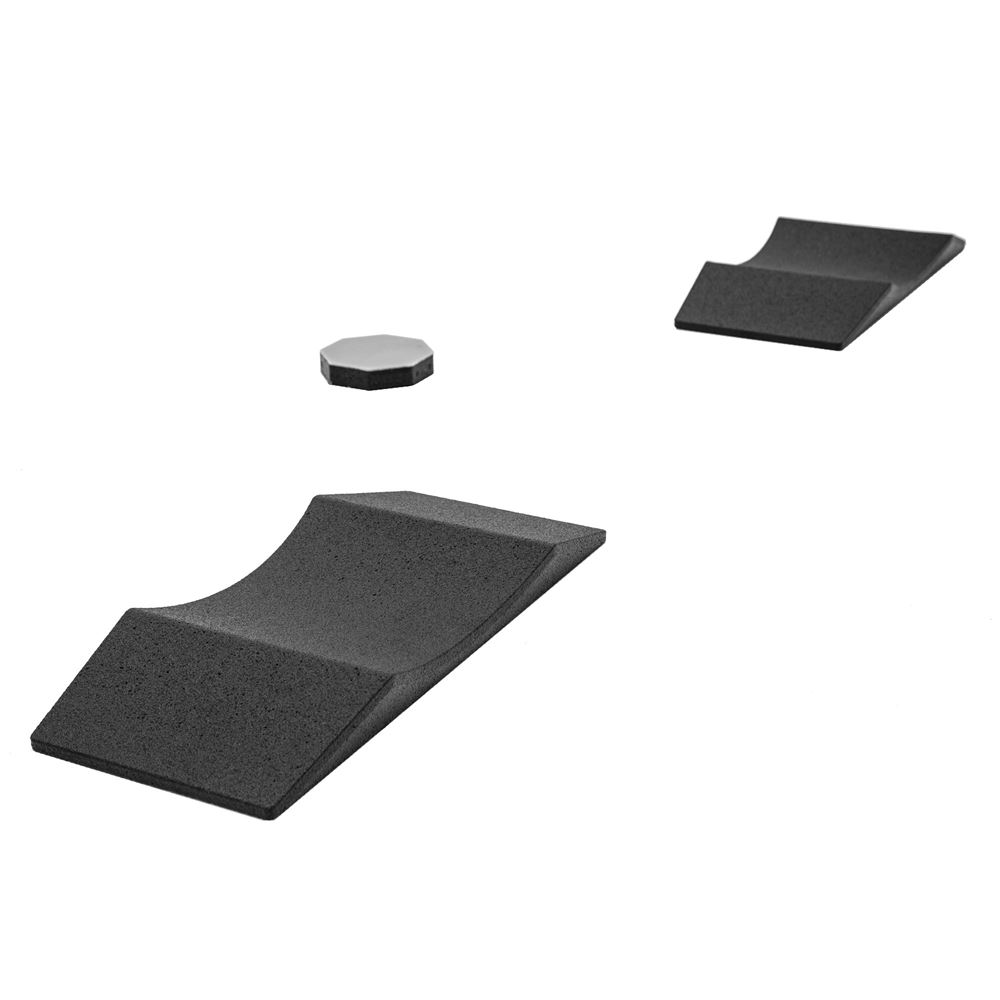 The FlatStoppers kit costs $84.99 and comes with two pads (one for each tire). Although this is a little bit late as most of your bikes are probably already in storage, it's worth a buy if you want to run out to your garage and throw these under your tires while you still have time.