Black is the new black for the Harley-Davidson Street Glide Special and Road Glide Special tourers with standard BOOM! Box infotainment systems.
Like the Road King Special introduced earlier this year, the two new Special tourers feature black, black and more black.
It's black around the headlight, engine guard, forks, handlebars, controls, mirrors, indicators, tank console, engine covers, air cleaner cover, mufflers and exhaust shields.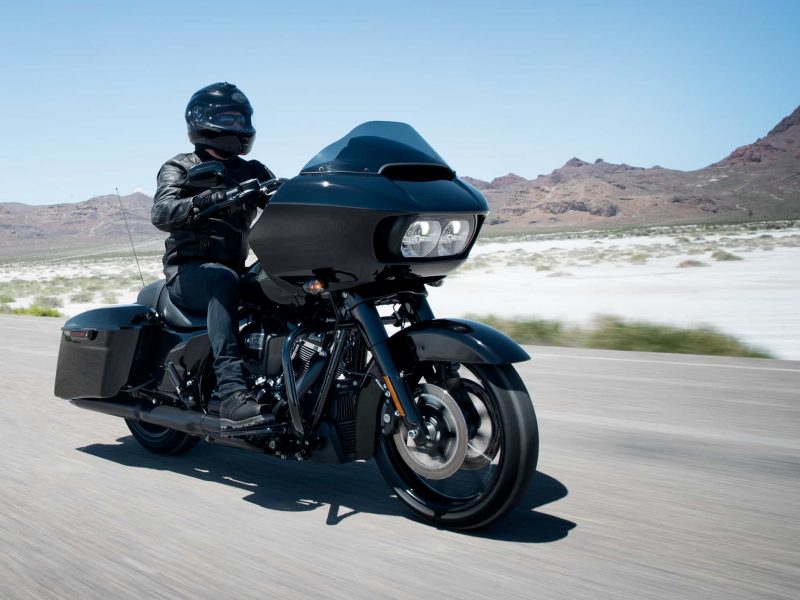 The new baggers also look tougher than ever with new 19-inch front and 18-inch rear Talon wheels.
Like the rest of the Touring fleet, they are still powered by the new 107 Milwaukee Eight engine introduced last year.
That's surprising as we thought they might get the upgrade to the 114-cube engine. Even the new Dyna-Softail range – now just called Softails – get 107 engines and some even get the 114.
Read all about the new Softails.
Still, there is plenty of oomph on tap on the Touring range.
There's also more oomph in the sound system with the BOOM! Box 6.5GT Touchscreen Infotainment System and upgraded Stage I BOOM! speakers as standard on the Street Glide and Road Glide.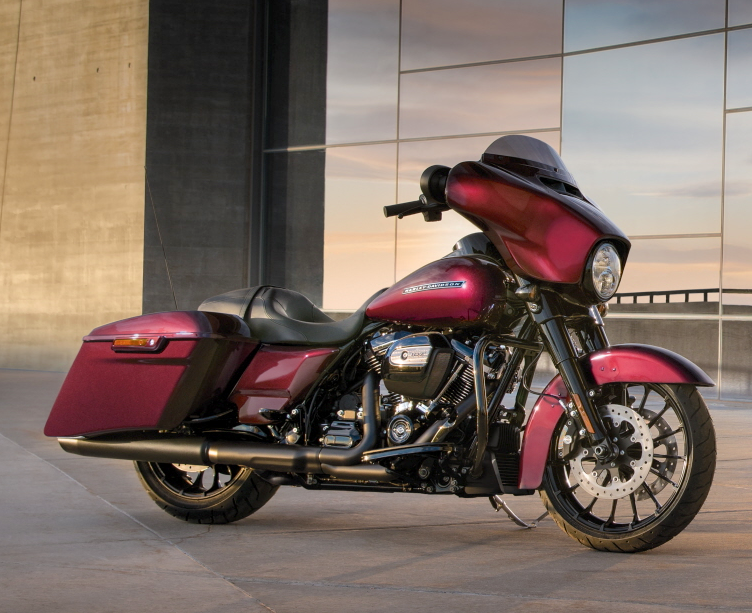 No doubt this is in response to the new touchscreen infotainment system on the Indian Chieftain and Roadmaster.
The Street Glide and Road Glide also come in Anniversary models to celebrate the 115th birthday of Harley-Davidson in 2018.
Harley-Davidson Australia marketing chief Adam Wright says these vehicles are being made in "very limited worldwide production runs and are serialised".
They come with two-tone paint and special bald eagle graphics and are also offered on the Sportster Forty-Eight, Fat Boy, Breakout, Heritage Classic and Tri Glide Trike.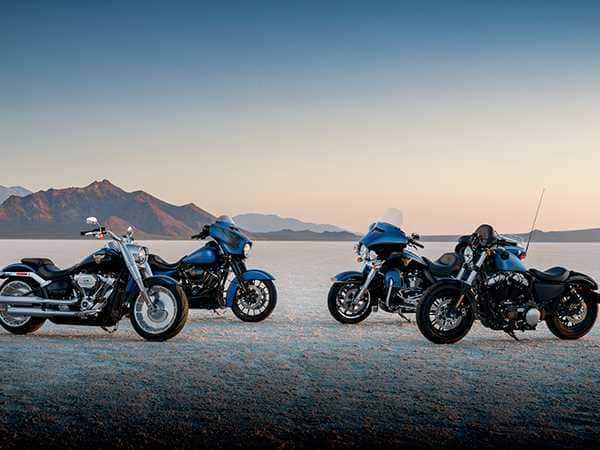 Each model is slightly different in its offering but they come with a Motor Company 115th timing cover, special 115th Anniversary paint, some with Bar & Shield cloisonné medallion on the fuel tank and others with serialised Legend Blue Denim paint featuring an Eagle graphic.
Some of the models, such as the Street Glide Special FLHXS ANX, come with blue stitching on the perforated seat.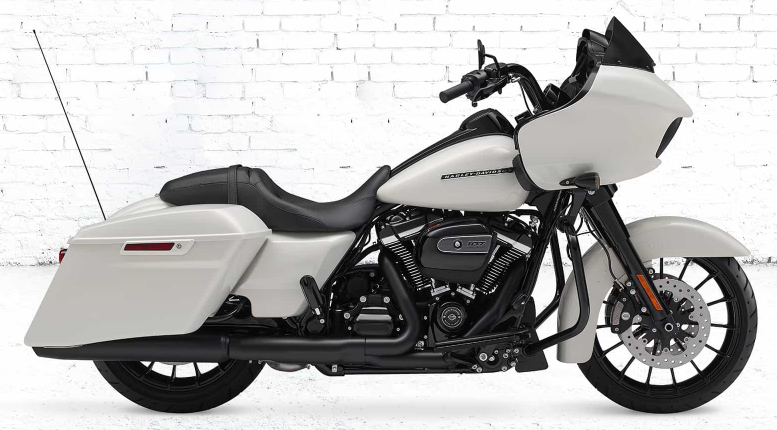 2018 Harley-Davidson Touring prices
(2017 prices in brackets where the price varies)
| | | |
| --- | --- | --- |
| FLHR | Road King® (107) | $34,250 ($33,995) |
| FLHRXS | Road King® Special (107) | $35,250 ($34,995) |
| FLTRX | Road Glide® (107) | $36,495 |
| FLTRXS | Road Glide® Special (107) | $37,495 ($36,495) |
| FLHX | Street Glide® (107) | $36,495 |
| FLHX_ANV | Street Glide® Anniversary (107) | $36,995 |
| FLHXS | Street Glide® Special (107) | $37,495 ($36,750) |
| FLHXS_ANX | Street Glide® Special Anniversary (107) | $37,995 |
| FLHTK | Ultra Limited (107) | $39,995 |
| FLHTK_ANV | Ultra Limited Anniversary (107) | $40,495 |