The Black Dog Ride of 65 Aussies across America is at the half-way point of their 21-day ride, raising funds and awareness for mental health and attracting local news coverage.
They are riding 45 Harley-Davidsons 7000km from New York to LA, visiting 18 cities to kick start conversations about suicide prevention, says Black Dog Ride founder Steve Andrews.
Since leaving New York, the riders have made their way through the mid-Atlantic, down into the rolling Appalachians and into the Rock 'n' Roll heartland of Memphis.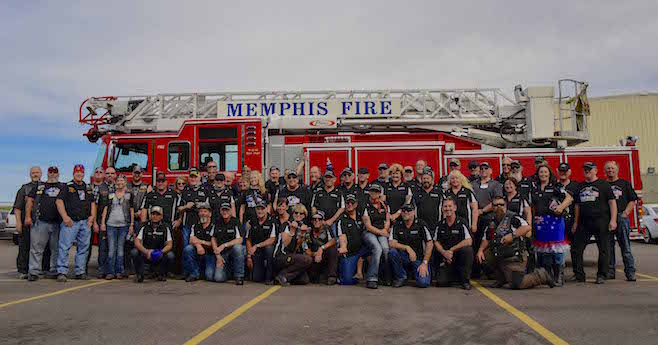 They are currently enjoying the warm weather and gracious southern hospitality of Hot Springs, Arkansas.
They've been welcomed by with Mental Health Organisations, Motorcycles Clubs, First Responders and Veteran's Groups and community members embracing the concept of these 65 Aussies riding for suicide prevention.
The Black Dog Ride across America is now headed west through Texas and into the heart of the Southwest, up into the scenic Rockies, cruising toward the bright lights of Las Vegas, then end their voyage as they reach the Pacific Ocean in Los Angeles.
The Black Dog Ride across America is partnering with Mental Health First Aid USA to raise awareness and funds for Mental Health First Aid (MHFA) training scholarships for military veterans and first responders.
There's no word on fundraising at the moment, as funds are being collected every day on the road.  American Military Veterans, First Responders, Mental Health Orgs, MC Clubs and interested community members can learn how they can help the 2015 Black Dog Ride across America by clicking here.
Channel Nine reporter Simon Bouda is riding with them again, and his cameraman Rich Moran put together these awesome clips:
NYC Departure: 
Chattanooga to Memphis: 
They are also getting great news coverage in the USA with this story in Memphis and this on FOX13.