In a near half century of riding, Bill Davidson, great grandson of Harley-Davidson founder William A. Davidson, has had only one minor motorcycle crash on the road.
The company vice-president was in Australia last week for the 100th anniversary of the iconic brand in Australia.
The celebrations included a 2300km ride from Brisbane to Melbourne. We followed Bill for much of the ride, including a challenging stretch over the Victorian Alps.
Despite Bill being two-up on a big Ultra Limited, it was difficult keeping pace with the talented, veteran rider.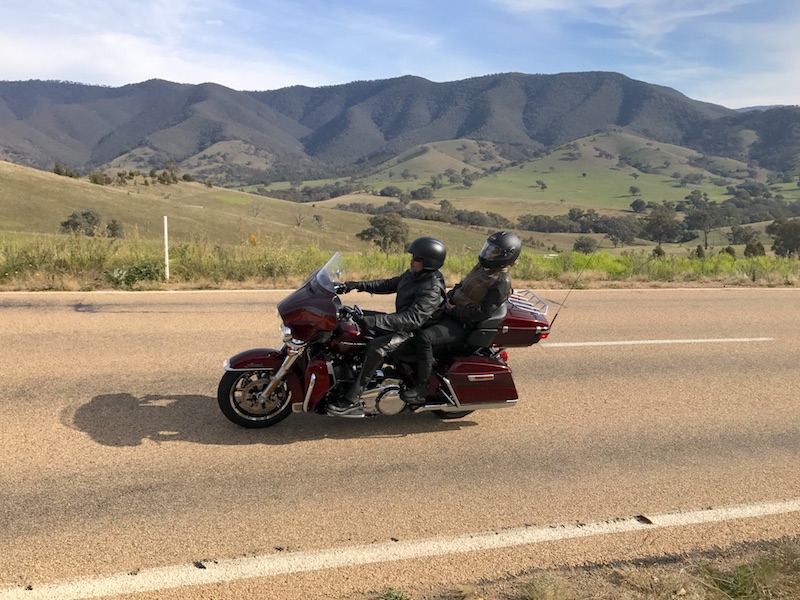 Bill Davidson started riding motocross at the age of eight.
In 1984, he joined the company and has held many positions since.
"I helped develop the Harley Owners Group and for a while I was running HOG," he told us.
"I've been in marketing and sales and I spent 15 years in product planning working directly with my dad, engineering, manufacturing and creating awesome motorcycles.
"I was responsible for our core customer marketing, I ran our racing teams for a while and now I'm running the Harley-Davidson museum and also sitting on an executive leadership team that is responsible for world marketing and sales."
In all his time riding motorcycles and even testing prototypes and upcoming models, he has had only one motorcycle crash on the road when he was 18.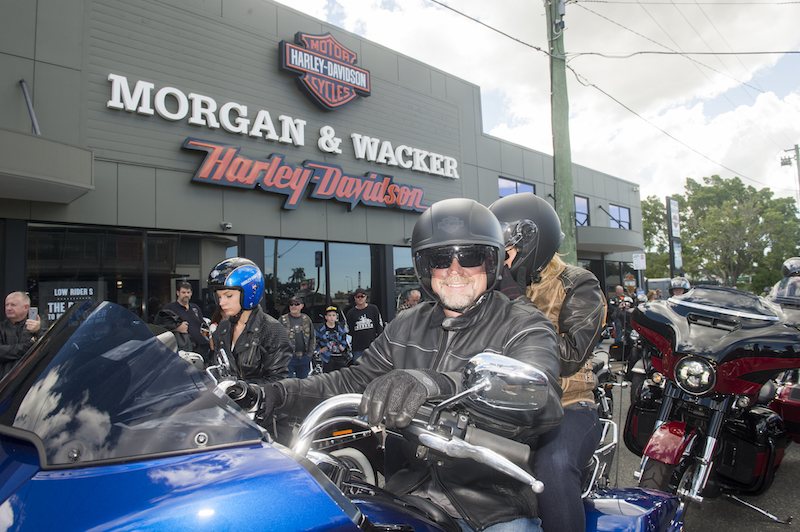 "It was a freak incident," he said.
"A friend of mine and I were on lightweight Harley-Davidsons — a 175 and a 250 — and we were coming back from the shopping mall.
"We had this deluge of rain and there was a section of roadway that had flooded and when we came into it you couldn't really tell it was water.
"We went into it kind of side by side and we came towards one another and as we did that our handlebars kinda locked together!
"He and I were looking at one another trying to undo our handlebars as we were going down the road. We weren't able to get them unlocked and we both went down.
"Thank goodness we were both ok because we were able to slow in time. We were bruised up a little bit, but we rode home."
So what is Bill's advice on road safety?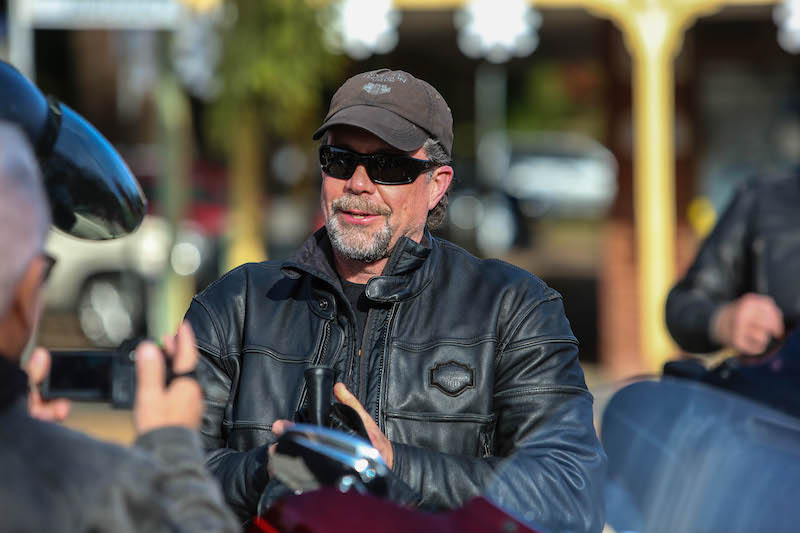 "My safety tip is to stay alert, respect the machine and get appropriate training, especially if you're a new rider," he said.
"Respect the motorcycle and stay alert and focussed and you'll have a lifelong hobby of fun like I've had. It's been awesome."