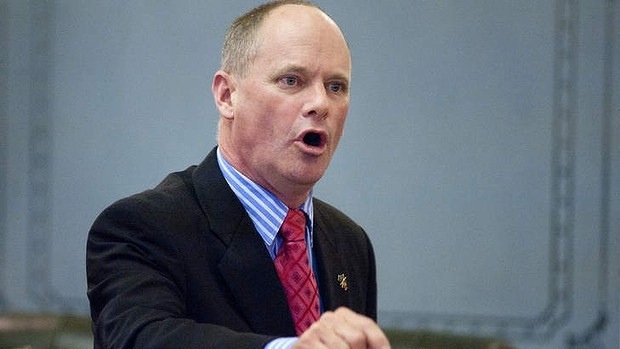 It's on! Riders wanting to protest against the discriminatory laws being proposed by the Queensland Government may care to meet me at Canungra on Saturday morning at 9.
The Brisbane Times has picked up on our campaign and I'm hoping to do some radio interviews over the next couple of days.
Read the Brisbane Times story here.
Read my previous two blogs about this draconian legislation here and here.
Any campaign or protest against this legislation has just become more urgent after the state government this afternoon announced it would push its anti-bikie legislation through parliament first and ask questions later.
Premier Campbell Newman says they will bypass the parliamentary committee process which scrutinises new laws and go straight to a vote on the controversial laws when parliament sits next week.
Read more here.
So my plan is this … there is no plan.
I'm not organising a protest ride, only a meeting of concerned riders at the usual recreational riders meeting place in the Gold Coast hinterland.
What you do after that is up to you.
You may like to go for a solo ride, in pairs or in threes. But that's up to you.
It would be great if riders decided to go in groups and attract the undue attention of the police. Remember to follow any direction they give you.
Maybe the TV stations will be there to record any harassment, thereby proving our claim that it is already happening and they don't need a new law.
I have a friend who recently was pulled up three times in one day for a licence check and not once did he see any cars pulled over.
What concerns me is that police will be emboldened by this talk of a new law to continue their ongoing harassment of riders.
Our non-official, voluntary, civil disobedience campaign already has the support of many of this blog and Facebook followers.
And now biker and solicitor Jim Feehely has offered his services by advising about the legality of Saturday's "recreational ride" and hopefully ease the apprehensions any participants may have.
"If there is no intention to do anything unlawful, there can be no legal consequence," he says.
"I'm just gob-smacked by this proposed law, but it's just the tip of the iceberg of what seems to be going on in George St.
"They haven't enacted any law yet, but the coppers seem to be taking this legislative bravado as licence to act now and harass any rider.
"I believe a lot if this law-and-order agenda is coming from the police union, anyway."
One last suggestion. Saturday is going to be hot.
And if past experience of being caught up in police "licence checks" is anything to go by, you may be waiting around in the blazing sun for quite some time.
So dress light, bring water, a cap and sunscreen, and stay calm.
See you Saturday morning.
Look for the MotorbikeWriter.com helmet and my BMW R 1200 GS with the MotorbikeWriter.com stickers.