An American motorcycle clothing company is about to launch the Biker Jacket that they claim is the only motorcycle jacket you will ever need.
The Biker Jacket, from Rybak Riding Gear & Apparel in Brooklyn, incorporates innovations such as fingerless gloves and magnetic drawstrings plus converts to a vest.
The company has almost doubled its $US10,000 Kickstarter goal with more than two weeks to go, so the Biker Jacket should come to market mid-year.
We warn potential supporters of Kickstarter crowd-funding campaigns that they do  not issue a refund. Backers will have to contact the campaigner for a refund, put a stop to their payment or cancel their credit card.
It will cost from $US238 for the textile hoodie version to $US524 for the leather/textile combo version. There are early bird discounts for Kickstarter backers.
You can also buy  just the vest section ($US174) and a cap ($US49) that converts to a face mask.
Biker Jacket features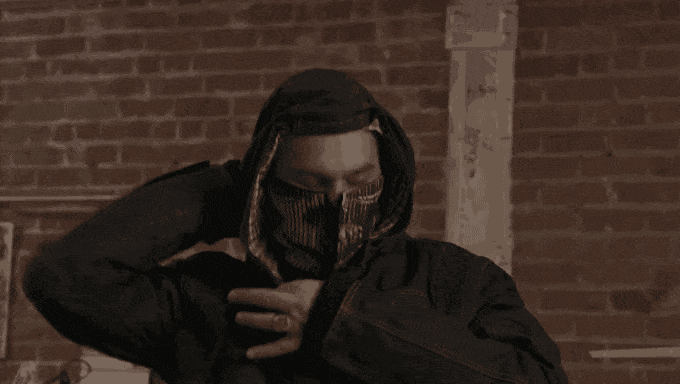 Biker Jacket features include a detachable and collapsible hood, retractable sleeve cups, detachable sleeves, an interchangeable face panel, built-in ventilation, two-way zipper, magnetic catch plates so pull strings don't dangle and flap around.
We often criticise motorcycle jackets for not having enough pockets, but this has 10!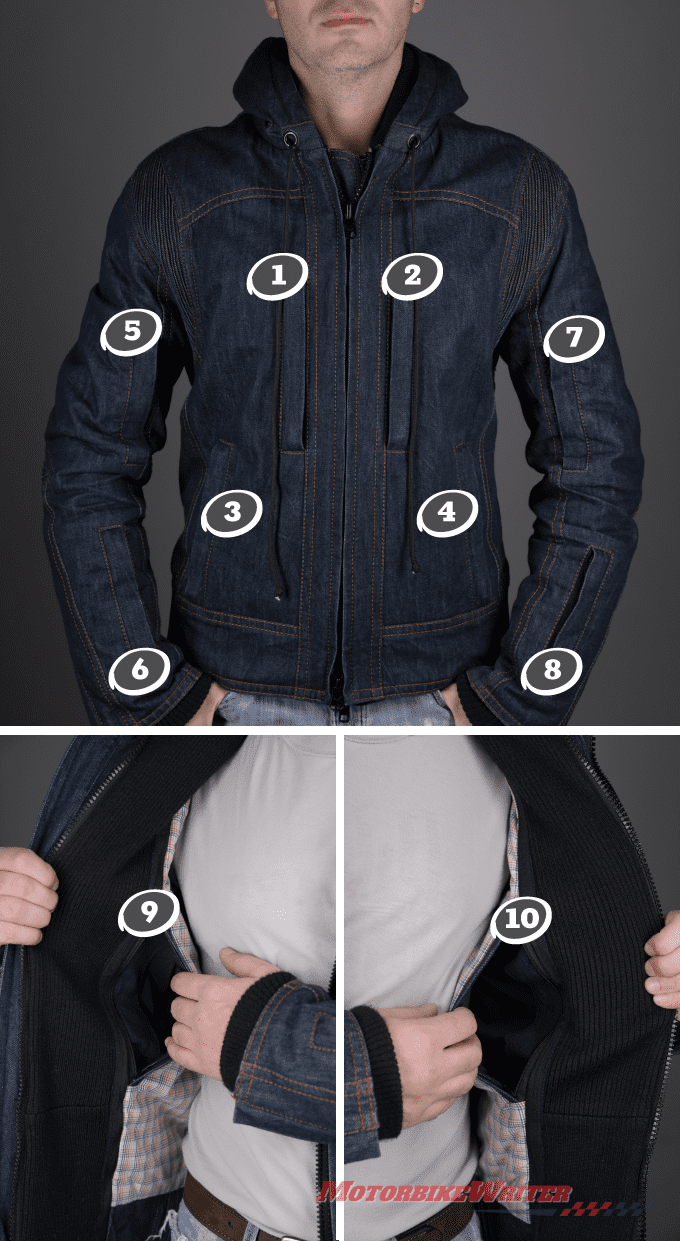 They also have pockets or pouches to place CE armour. It doesn't say if it comes with the jacket, but we think you can buy it as an option or fit your own. 
Customers have the option of jacket materials: abrasion-resistant Dyneema denim, cotton or leather.
The Dyneema and leather jackets have water-resistant properties, but are not waterproof.
And you can mix and match, such as having leather sleeves with a Dyneema vest section or vice versa.