The Royal Enfield 700 GTC2 'Mistral' is a custom-built British sports bike, taking inspiration from the classic Southern California 'desert sleds.' Its origin dates back to a 1964 Super Meteor 700, initially imported to the UK from Canada by Hitchcocks Motorcycles of Solihull. The transformation of this bike was spearheaded by Jeff Duval of Jets Forever, with Andy Berry of Preston handling the engine rebuild and upgrades.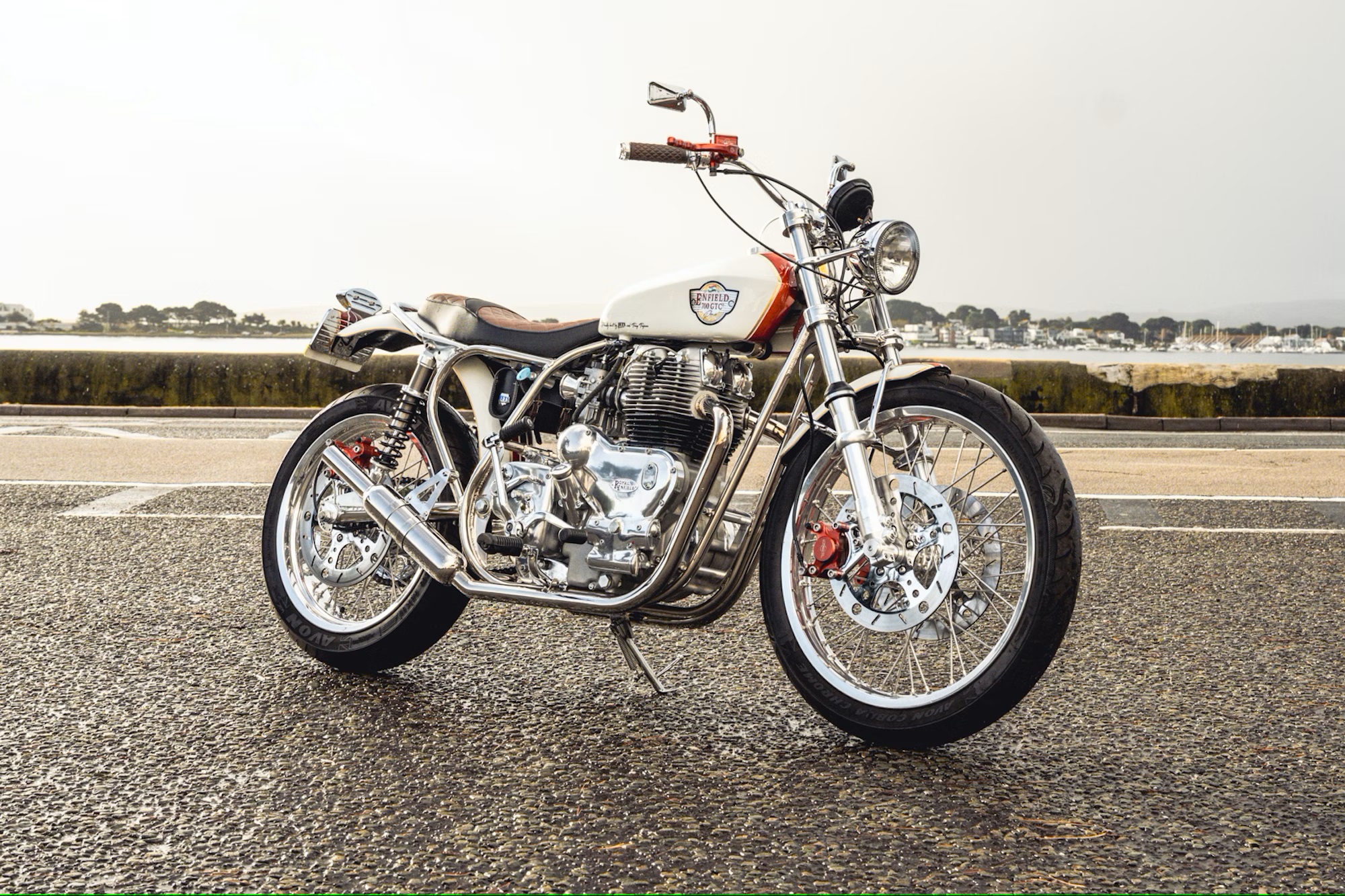 To accommodate the revamped engine, a 'BSA A10' frame, crafted using ⅞-inch nickel-plated chromoly tube, was skillfully adapted by Mark of Wasp Motorcycles. The final assembly took place at Tony Taysom's workshop near Salisbury. The 700 GTC2 'Mistral' boasts a powerhouse engine equipped with twin Amal MkII Concentric carburettors and a performance cylinder head, all using RE components supplied by Allan Hitchcocks.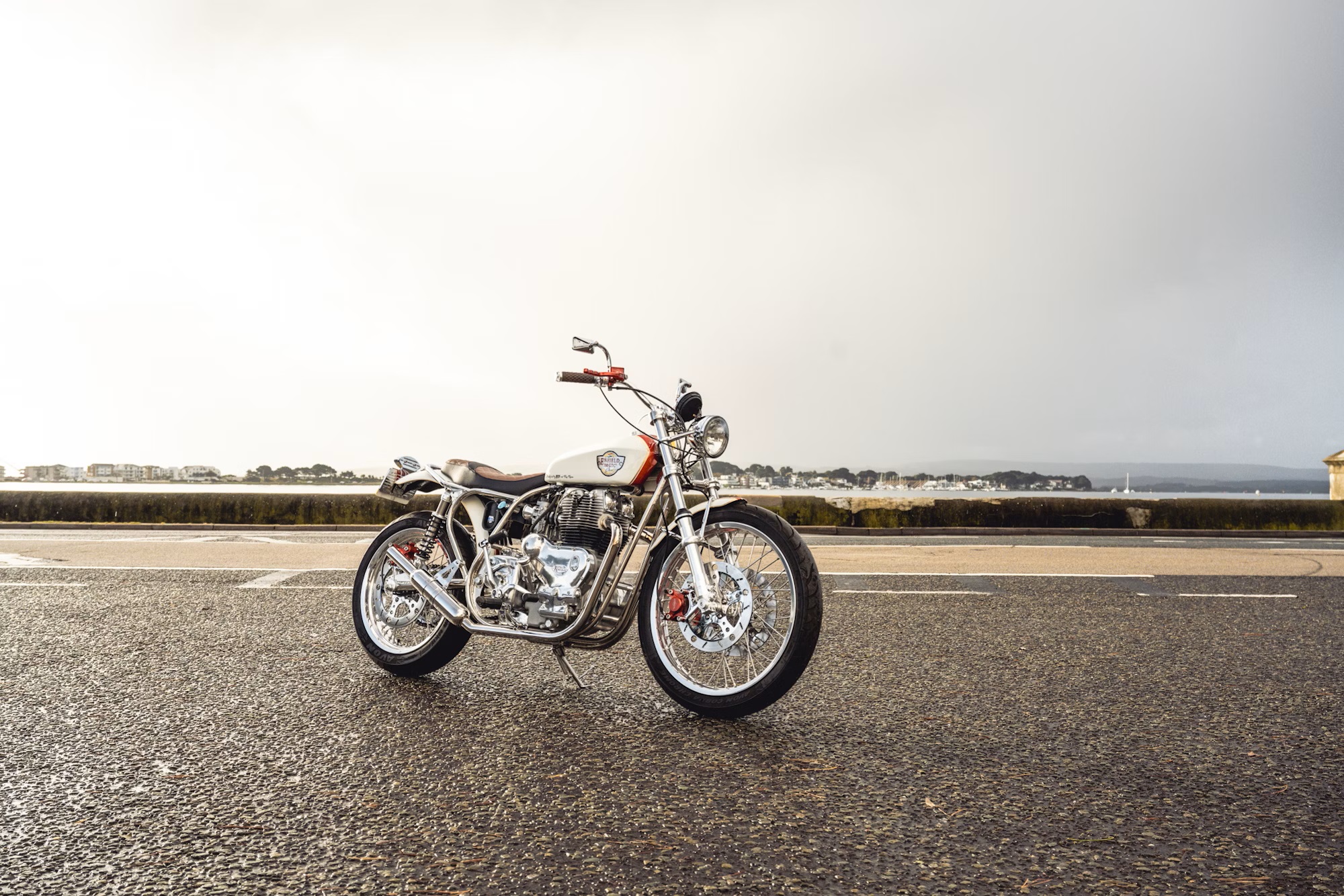 Mark and his team at Wasp Motorcycles handcrafted a 7/8" chromoly nickel-plated BSA motocross frame, echoing the Southern California desert sled style. The bodywork was intricately customized by Tony Taysom, while the paintwork was entrusted to Image Custom Design of Camberley. The suspension system includes Ceriani 38mm competition forks and rear shocks, sourced from Csaba Kalderal of CR Suspension in Budapest, Hungary.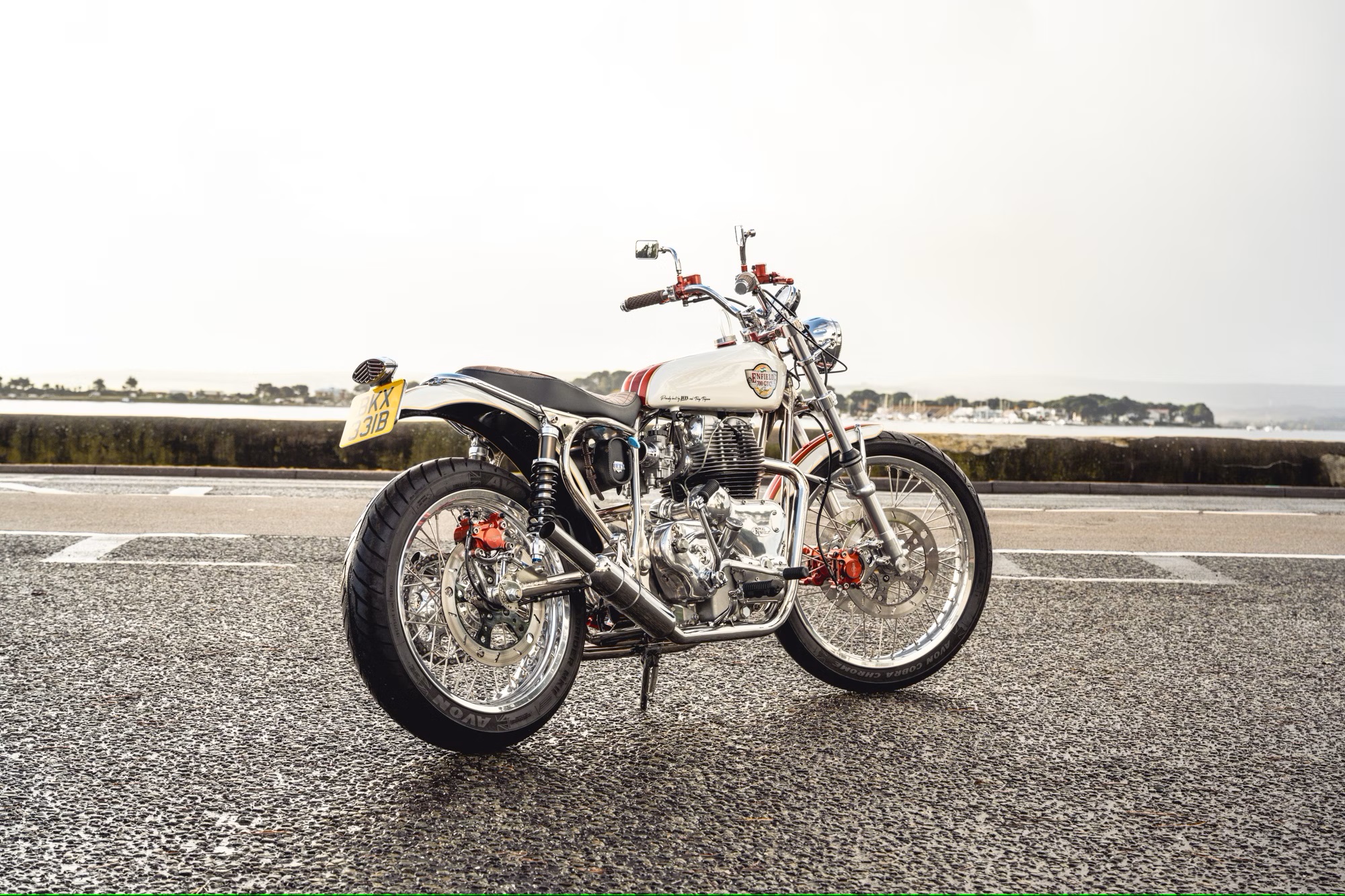 Bringing this bike to a halt are three Beringer Brakes 2AP11 racing callipers, paired with three 11.5-inch mirror-polished stainless discs. The polished alloy rims and hubs, courtesy of Central Wheels, measure 21 inches at the front and 18 inches at the rear, wrapped in Avon tires.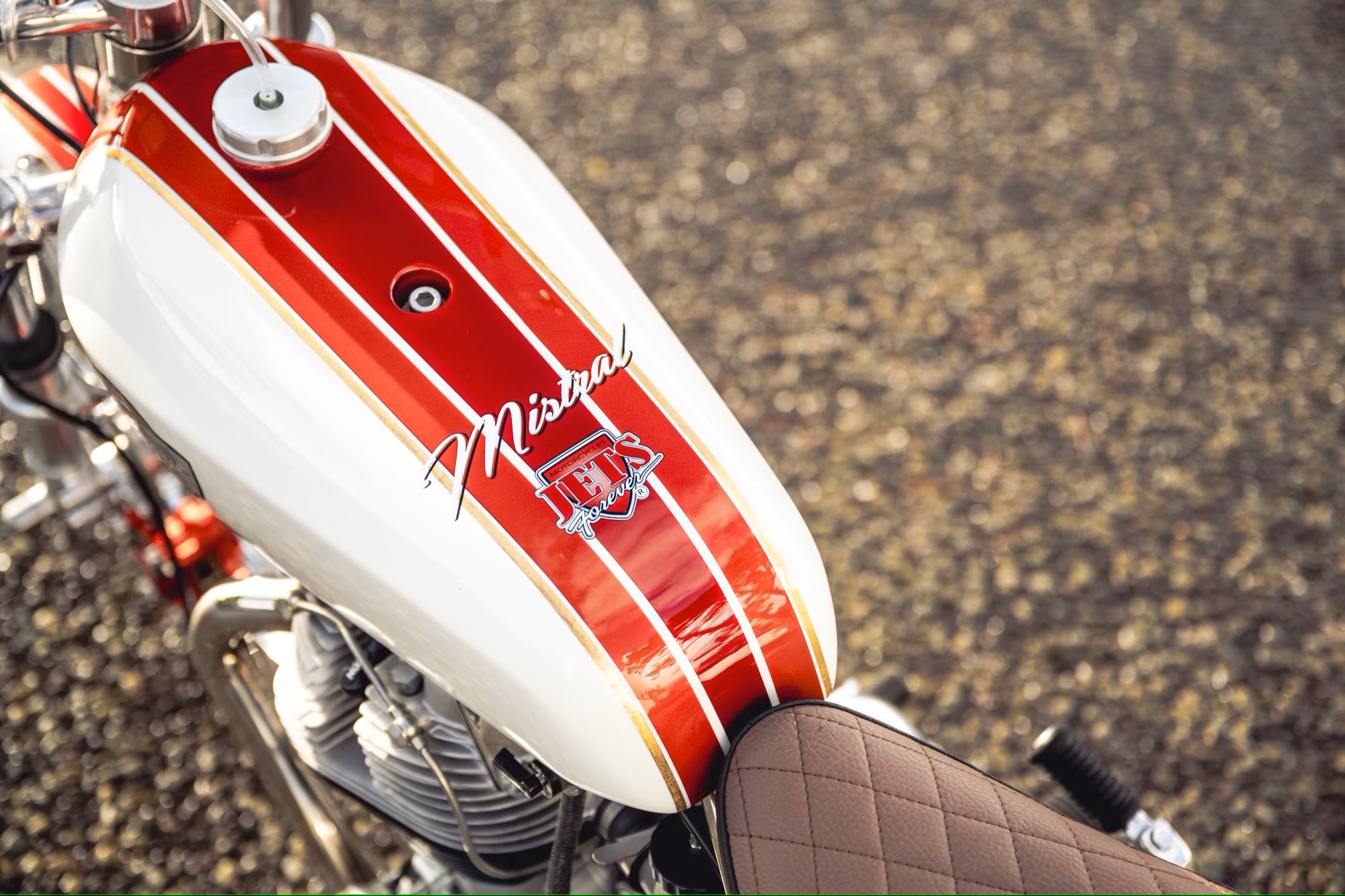 In terms of equipment, you'll find a four-inch GPS-based speedometer and tachometer from Speedhut Custom Gauges, Motogadget electronic indicators, and a SoCal-style Stockbridge two-tone black and brown leather saddle from Tony Taysom's team. The bike's striking white finish is adorned with 'Enfield 700 GTC' hand-painted markings, 'Mistral' lettering, red, black, and gold striping, and 'Proudly built by Jets Forever and Tony Taysom' scripts. A 736cc air-cooled OHV parallel-twin engine powers the bike, linked to a four-speed transmission.
Source: Collecting Cars