If you're looking to buy a Harley-Davidson for good resale value, then your opportunity is coming up very soon with the release of 115th anniversary models.
Harley was founded in 1903 and since its 90th "birthday", they have been releasing limited-edition anniversary models which have been very popular, selling out quickly.
More importantly, for the owners, they retain their value.
According to Glass's Guide, the vehicles that hold their value best are factory customs such as Harley's Custom Vehicle Operations (CVO) models and any limited edition bikes.
So a CVO anniversary model, like the 2018 CVO Ultra Limited Anniversary at $A53,995 (ride away), should be a real collector's item!
Next year the company turns 115 and will hold a massive celebration in Milwaukee as they have every five years since their 100th anniversary in 2003.
Apart from a huge rally on the shores of Lake Michigan with big-name rock acts performing such as Elton John, Bruce Springsteen and Foo Fighters, the company also releases anniversary models.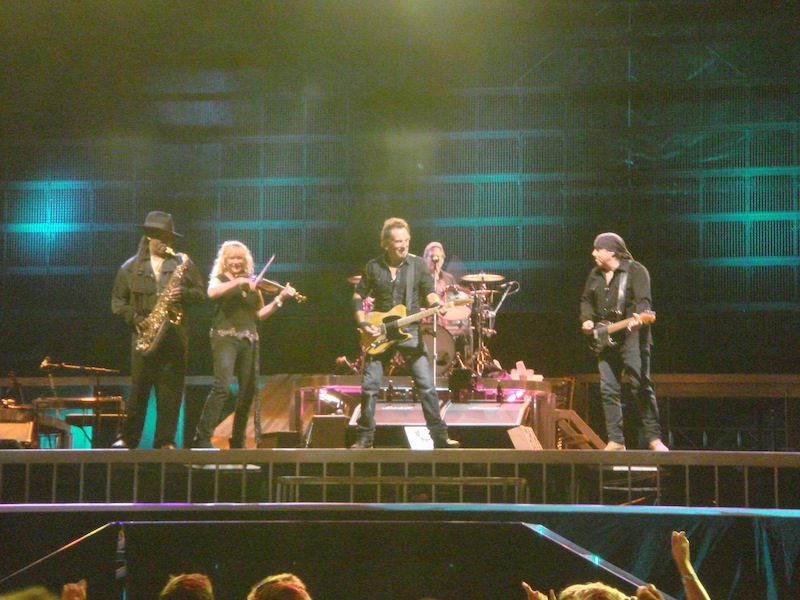 This time there are 10 anniversary models in two limited-edition styling schemes.
The 115th Anniversary Two-Tone limited edition scheme is available on six motorcycle models with the designation "ANV" and the 115th Anniversary Denim edition can be ordered on four models with the designation "ANX".
The Fat Boy 114 is the only model available with both anniversary styling schemes.
Two-tone 115th Anniversary models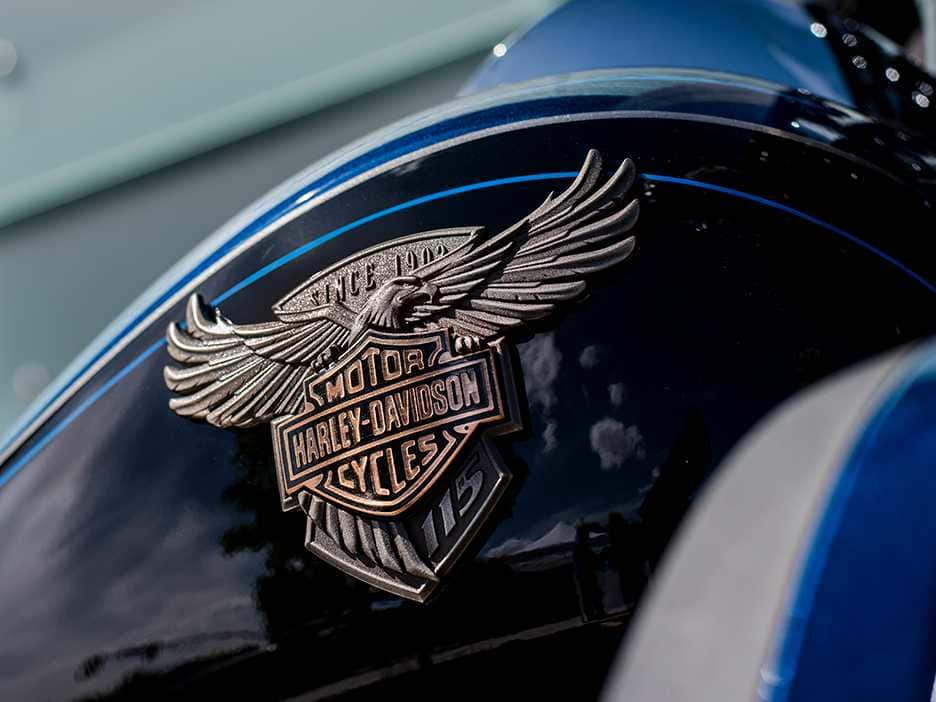 The Two-Tone limited scheme is available in the CVO Limited ($53,995), Tri-Glide trike ($52,250), Ultra Limited ($40,495), Fat Boy 114 ($34,750), Heritage Classic 114 ($34,750) and Street Glide ($36,995) models.
That's an extra $355 over the standard Tri Glide, $500 for the Ultra Limited, Street Glide and Fat Boy, $755 on the Heritage Classic and a premium of $1000 on the CVO Ultra Limited.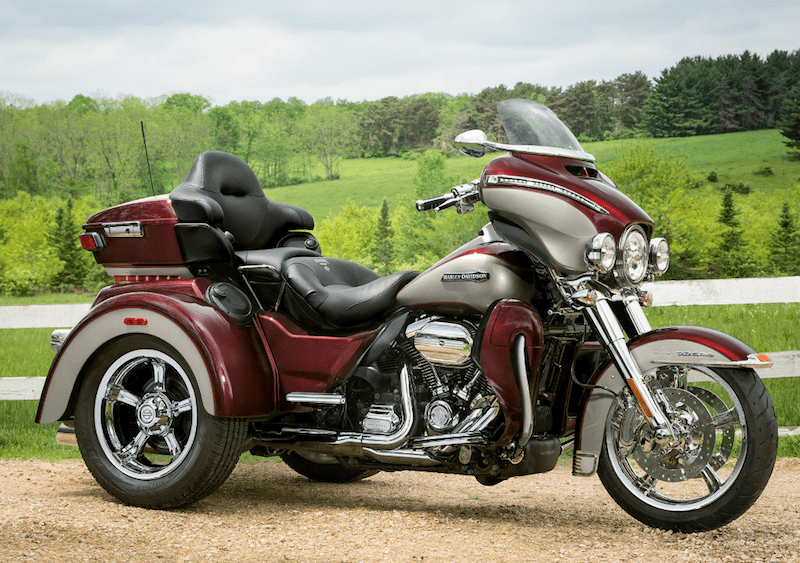 They feature Legend Blue and Vivid Black two-tone paint and a triple pinstripe with a 115th Anniversary multi-metal cloisonné featuring an eagle holding the H-D Bar and Shield graphic in its talons on the fuel tank.
These models have perforated seats embossed with "HDMC," blue seat stitching, 115th Anniversary script on the console, timer cover, and air cleaner.
Denim 115th Anniversary models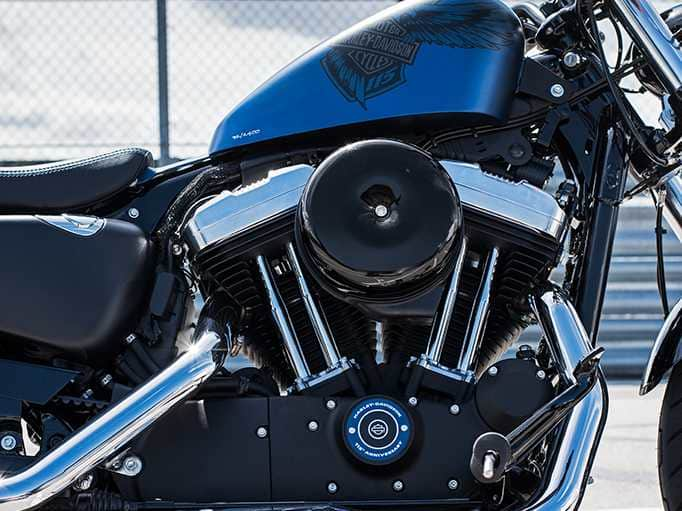 The 115th Anniversary Denim limited edition styling scheme is available on the Street Glide Special ($37,995), Fat Boy 114 ($34,750), Breakout 144 ($34,495), and Forty-Eight ($19,250) model bikes.
That's a premium of $255 over the standard Forty-Eight Sportster, an extra $500 for the Breakout and Street Glide Special, and $755 on the Fat Boy.
The denim style includes Legend Blue Denim paint and a 115th anniversary tattoo-inspired graphic of an eagle holding the Bar and Shield. The Harley-Davidson script varies by model.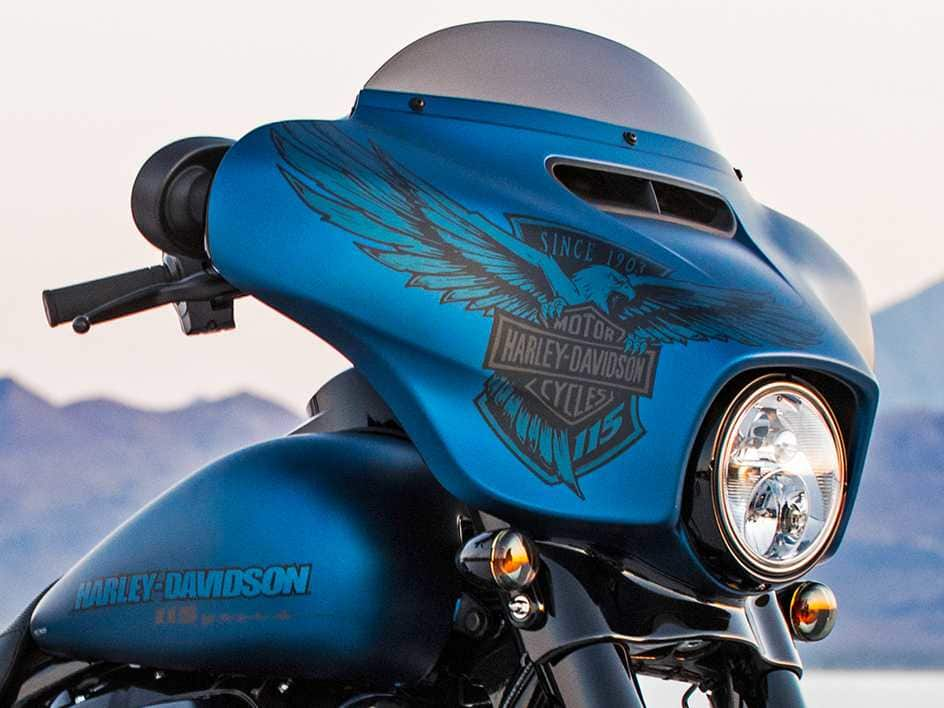 They also have perforated seats with blue stitching and "HDMC" embossed on the seat.
Serialised numbers
Harley-Davidson Australia marketing chief Adam Wright says these vehicles are being made in "very limited worldwide production runs and are serialised".
"I'm actually unsure re quantities of Anniversary units at this early stage but I know they will be quite limited," he says. 
The most sought-after are usually low serial numbers, so customers need to get in early.
We expect there could be about 11,000 all-up, since one of their official photos shows the vehicle number as 4 of 1100.
"Resale is always strong with Anniversary units due to their scarcity and collectibility," Adam says.
"They are very sought-after with demand always outstripping supply for us."