There is hardly a day goes by where Motorbike Writer's email inbox isn't bombarded by spam, mainly from Pakistan leather motorcycle gear manufacturers.
They offer ridiculously cheap prices and say their gear is the equivalent of top-quality products.
I usually ignore them and send them to the waste bin.
However, when one of them offered to send me a leather jacket for review and support their claims, I thought there was no harm in checking it out.
I won't say which company it is, but they are probably all the same.
I gave them my size and measurements and the $US59.50 leather jacket arrived just a few days later.
First thing I noticed even before I opened the package was how light it felt.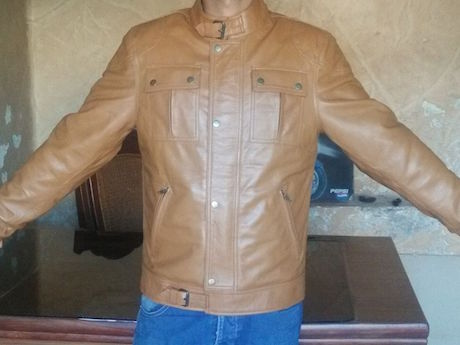 My favourite Harley-Davidson leather jacket weighs 240g, whereas this weighs 40g.
It feels flimsy, has mostly single stitching, no official certification, no armour and the leather feels fake and certainly the thinnest we've come across.
The quilted lining also has no thickness and offers little wind protection.
When I tried it on, the jacket was a little short in the sleeves.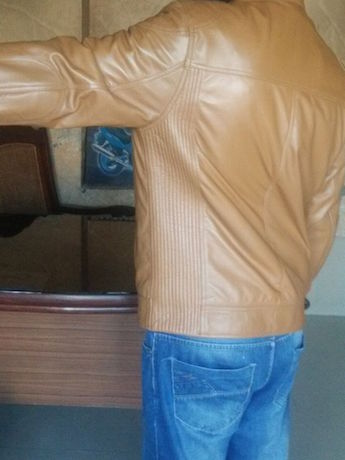 We cannot recommend this jacket for anything more than leisure wear.
While many reputable and well-known motorcycle clothing manufacturers have their gear made in Pakistani, Chinese, India or other Asian factories, they are made to a certain agreed standard.
Buying direct and online from independent manufacturers in these countries is not advisable, judging by the quality of this product.
We took the jacket to Phil Rudd of HiSide Leathers, Brisbane, who has been around the industry "a bazillion years".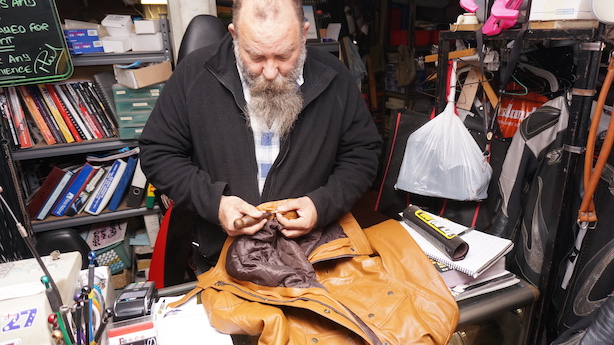 He says it's made of goat leather which tears easily. It's so thin, they have backed it with a thin layer of Dacron to prevent it from tearing.
There are no metal eyelets in the neck and waist straps so they will tear where the buckle joins them, Phil warns.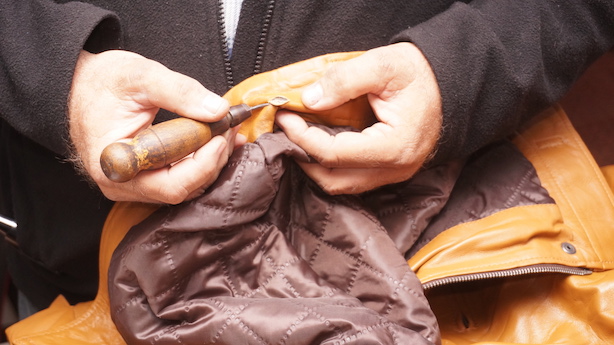 He also claims the YKK zips are not authentic because they are different colours and the stopper is a different size from the zip assembly.
Phil warns that Asian manufacturers will often substitute identical-looking materials that are inferior quality.
"This is probably a sample which is well made, but you can't guarantee they will all be the same," he says.
"This is a nice leisure jacket, but it's not a motorcycle jacket. It's a disgrace."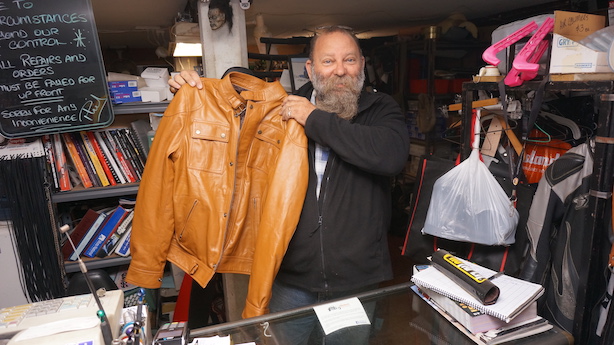 Until an Australian star rating system for protective motorcycle gear is introduced, riders should check for European CE labels. There is no such label on this jacket.
Look for EN13595-1 (level 1 and 2) for clothing where the abrasion resistance for level 1 clothing is 4 seconds and above, and level 2 is 7 seconds and above.
The number for the armour approval standard is EN1621-2 (previously EN1621-1) followed by a letter which corresponds to the location such as S for shoulder, E for elbow, K for knee etc.
I contacted the company that sent me this jacket and explained my concerns and they promised to "provide certification" and make the changes I wanted.
They also tried to post ads on my Facebook site, but have now been banned.