Best Motorcycle Gear for Full-Figured Women for the 2020 Season
We'd Know: We've Hands-On Tested 100+ Motorcycle Jackets & Pants Since 2000
Best Motorcycle Pants
These pants offer a value-focused blend of protection & style.
Best Motorcycle Jackets
Premium materials, advanced features, & top-shelf quality.
---
It's no secret that women are all shaped differently. Visit any women's only motorcycle group chat and a recurring theme will emerge above all others: motorcycle gear available in stores doesn't fit women's bodies. If you're looking for motorcycle gear for full-figured women, your struggle ends now.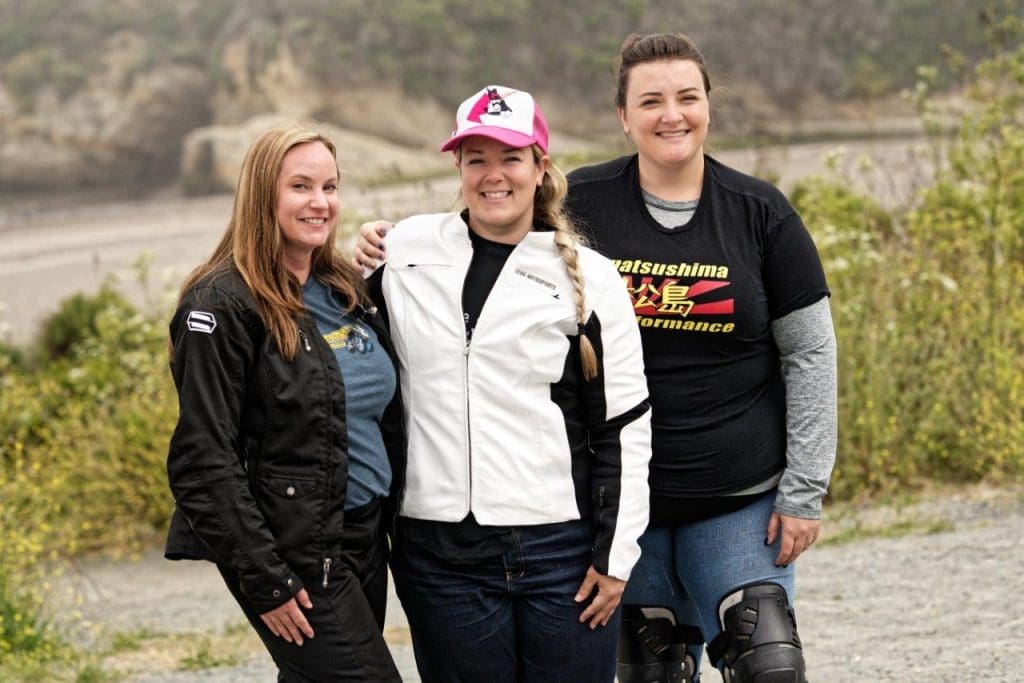 We are here to tell you with confidence that it does exist, and is available with a quick online purchase. If you're fortunate to have a cool local shop, they will special order almost anything you can find online through their dealer purchase network.
Knowing Your Body
Understanding general body shape is something that comes naturally to most women because it applies to normal clothing. Body shape has also been shoved in our faces by the beauty industry, fitness industry, and even the health industry our entire lives.
There are a ton of online resources, publications, videos, and even books on the subject. Knowing what will fit based on your general body shape alone is half the battle.
If you don't identify with a piece of fruit or any other inanimate object (apple, pear, hourglass, ) don't fret. There's another way to ensure you'll get the right fit: measurements.
Most women I know don't have their measurements memorized – or at least we didn't before online shopping became the norm. If you don't know your measurements, have someone help you take them the first time (there's no room for error when it comes to safety) using a simple cloth measuring tape.
Wondering which measurements to take? Bust, waist, hips, and inseam are the four most common you'll see when shopping for motorcycle gear. More detailed measurements, like upper and lower arm, thigh, knee and calf, underbust, sleeve length, hip-to-knee and knee-to-ankle, and more, become really important when it comes to custom apparel.
The Value of Protection
Understanding the differences between regular clothing and protective apparel made for riding is essential. The way a garment looks, fits, and feels is the most obvious way to tell that protective apparel is much different than regular clothing, but it's important to understand that the differences between regular clothing and safety apparel go way beyond abrasion resistance and pre-curved arms.
What you personally choose to wear should be based first and foremost on a solid education and understanding of your risks as a rider. As technologies in protective materials advance, the possibilities – when it comes to the number of choices – become quite endless.
If you're interested in learning more, we have another article Ultimate Guide to Shopping for Motorcycle Clothing for Women that hopefully will help!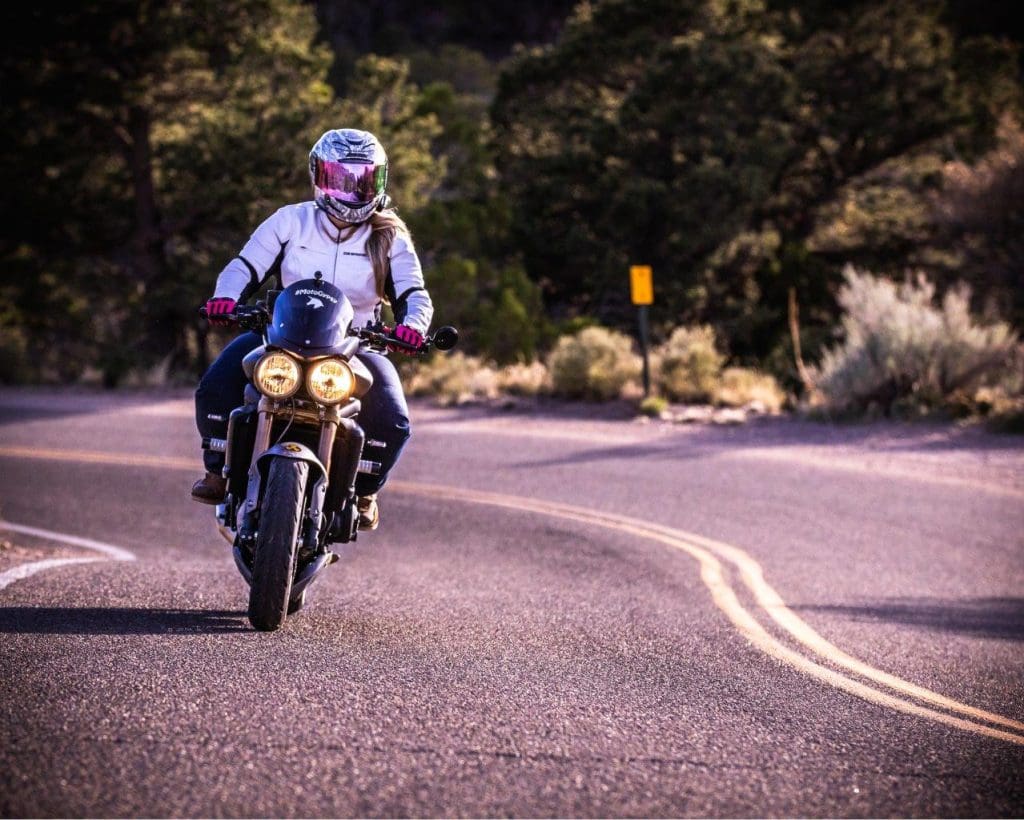 Our Favorites: Chosen By Women For Women
You should never have to look further than this list for gear made to fit your unique shape and offer the protection you deserve.
The list below has been compiled by four women riders, all with different body shapes that include a little "extra" in at least one of the major hard-to-fit areas (arms, chest, stomach, hips, seat, thighs, and calves).
After years of meticulous research, trial and error, online shopping, returns, and every once in awhile hitting the "perfect fit" jackpot (it's happening more frequently lately, which is awesome news), these women are ready to share their favorite pieces of plus-sized motorcycle safety apparel with you and can confidently say that this is the best motorcycle gear for full-figured women.
– Brittany
A note about our recommendations:
There's a lot of fake "review sites" online today. We get it. We aren't one of them. Founded in 2000, the team at wBW has extensively tested more than 2,500 pieces of gear. Helmets, jackets, boots, gloves, accessories, and more. We extensively and exhaustively test gear. We do not fluff reviews. Read our review policies.