Three weeks, 20 motorcycles, and a whole lot of landmass to cover.
Bespoke Rallies is offering the experience of a lifetime with their 2022 Dakar Enduro Rally, set to begin February 28, 2022.
The words 'Dakar Rally' come with a huge following…and not a little risk. Not to be confused with the original  (a blistering 6,200-mile endurance rally founded in 1977, with a bike category installed in 1979), Bespoke's rally is more of a tour-style experience open to the masses. 
It will also be the first rally to maintain as much of the original Dakar route possible, given that 2008 saw the original rally route canceled due to security threats from Mauritania.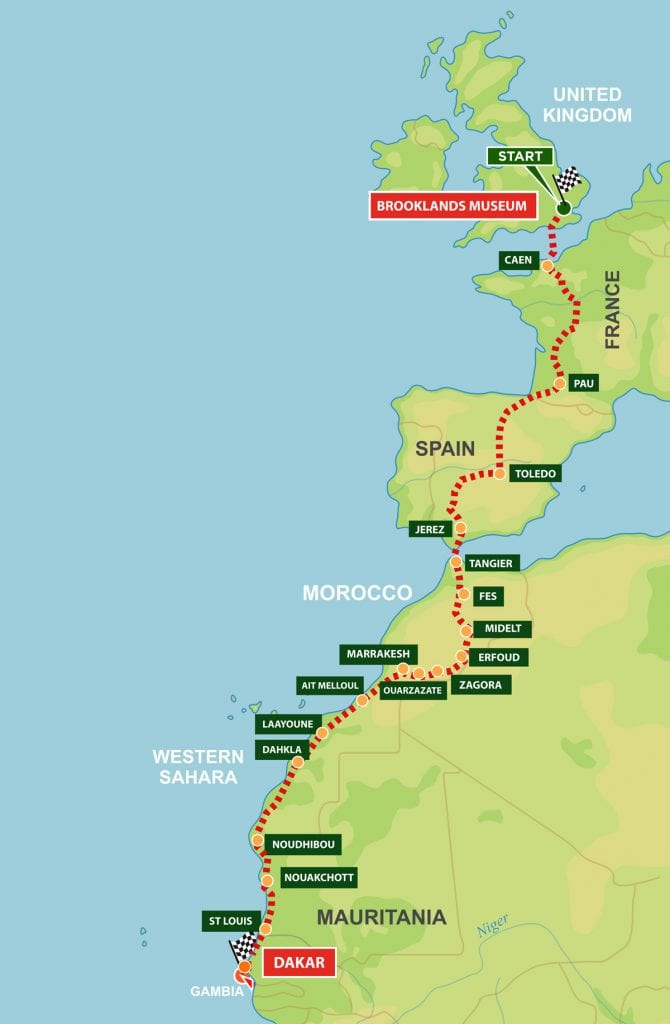 Voted as the world's most iconic enduro event, the Dakar Rally, or "The Dakar," had many routes pre-2008 – the most famous being the 9,500 miles run in 1986 from Paris, France, to Dakar, Senegal. Today, Bespoke Rallies plans a very similar route, with a starting point in the hills of Britain and a finish line in Dakar. 
It's enough to get any moto head to nerd out – and who wouldn't with giants like the Yamaha Tenere & Honda Africa Twin owing their birth to this monument of moto and auto history.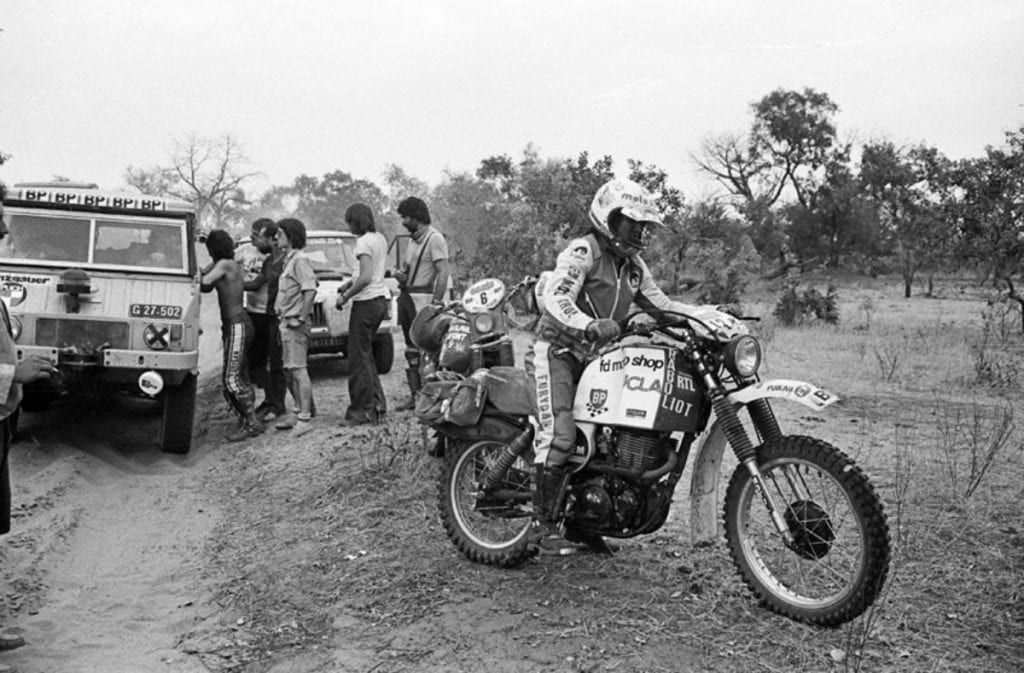 At present, the official Dakar Rally is held almost exclusively in Saudi Arabia, with no less risk to the competitors – and their wallets.
Bespoke has commented that the Dakar Enduro Rally will be more laid-back than its predecessor.
"Bespoke Rallies' Dakar Enduro Rally takes its inspiration from this iconic endurance event, but at an altogether more manageable pace…we will be running in the wheel tracks of the original event wherever possible, using some of the finest roads of the classic route while avoiding the dune bashing of the more extreme sections."
Dust down and gear up for the ride of the year, gents.
And bring some deodorant – you're going to need it.