Charging your phone while out riding has usually meant plugging it into a 12V outlet on your bike or carrying one of those bulky portable chargers in your jacket pocket or tank bag.
The Xoo Phone-Charging Belt makes it convenient to keep your phone charged up while on your body.
A small charger cable runs from the belt to your phone which can remain in your pocket where you are most likely to keep it.
While the belt buckles are more stylish and business like than your usual bikie's belt buckle, they are at least unobtrusive and shouldn't scratch your tank like some bulky buckles.
They are designed by London fashion house Casely-Hayford in black or silver polished zinc paired with your choice of black or brown leather straps sizes S to XL.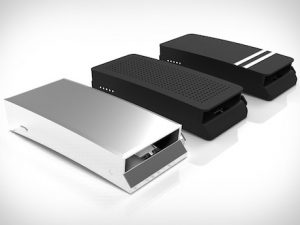 The 39mm x 86mm x 18mm buckle has a 2100mAh lithium ceramic polymer flexible battery in six layers which is enough to fully charge an iPhone 6 in a bout 2.5 hours and still have some charge left for a top-up.
The belt comes with a microUSB port built into the buckle and charges in the same way as your mobile devices by plugging into a USB-mains adapter or straight into your computer. It takes three hours to charge.
Xoo says the solid lithium ceramic polymer electrolyte is safe because it has no liquid that can leak and no flammable material. It is also weather resistant, but that doesn't mean it's waterproof.
The Xoo belt buckles will hit the market in July 2o15 costing $125 or $155 depending on which type you choose.