Satellite navigation can be confusing and complex, but this small Beeline navigation tool simplifies the process to reduce distraction for motorcycle riders.
It is the size of a small can of tuna, will cost about $US129 ($A175, £98, €110), connects by Bluetooth to your phone and doesn't chew up your data.
Make a Beeline for your destination
Instead of giving you route maps and complex information, it simply shows you with a bright arrow where to go with either route mode or compass mode.
In route mode, the arrow indicates turns with a number to indicate how far the turn is. 
Compass mode simply points the direction of your destination and how far it is, so you can decide which route to take. It would be a great mode for exploring.
Beeline was started by British cyclists Mark Jenner and Tom Putnam as a navigation tool for cyclists and has sold more than 3000.
Now the makers, who also ride motorcycles, have launched a Kickstarter campaign to fund their more robust, waterproof and shockproof motorcycle version. It's already triple subscribed, so production should start as planned early next year.
Why not just use your phone?
I use a Quad Lock to mount my iPhone to the bike when I need navigation. It twists and snaps into place.
So why not just use your phone?
With the Beeline you calculate your route via a special app on your phone (iOS or Android)  including downloading GPX files, then you choose route or compass mode.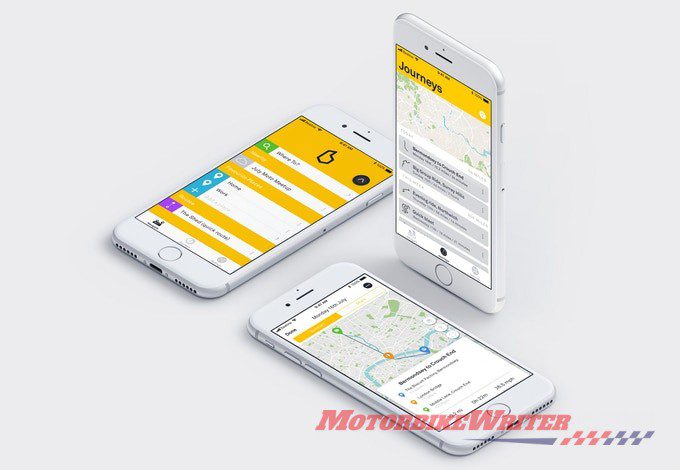 But the Beeline takes over and stops using your phone data unless you stray way off course. 
The app uses a global map that requires no further map purchases to work anywhere in the world, except China due to local regulations.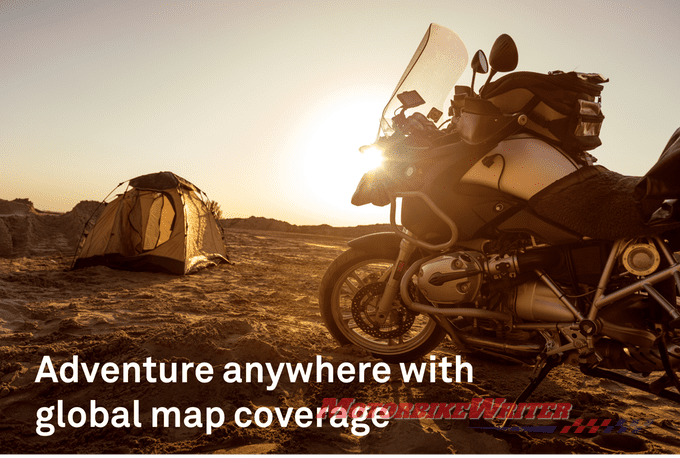 The app also stores information about your ride, including incriminating evidence of your speed, so be careful about sharing the information.
They claim it has battery life of 30 hours and can be recharged with a USB cable.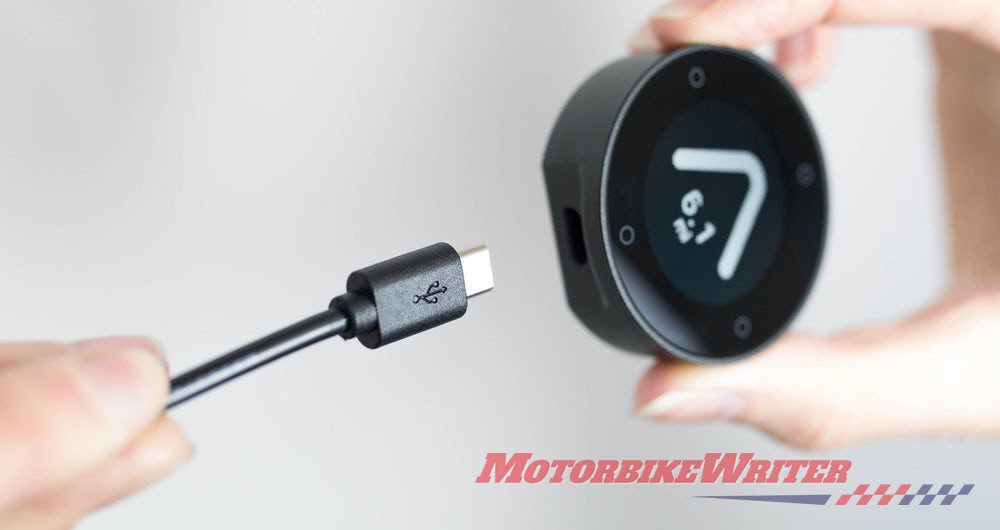 You can also select modes to show battery life, clock, speed and other data.
The Beeline clips on in a similarly secure system to the Quad Lock and it's small enough (20.8×51.3mm) to fit in your pocket and weighs just 60 grams.
It has a night light and they claim the display is highly visible even in bright sunlight – although it is made by Brits who wouldn't know what bright sunshine was! There is also a backlight for night riding.