Sideways speedway-style action returns to the Brisbane RNA Showgrounds for the Moto Expo this weekend (March 21-23) along with up to 13 Australian-debut motorcycles, test rides on new bikes, rare historic bikes, motorcycle accessories and more.
The inaugural Moto Expo is being run by Troy Bayliss Events and the three-time World Superbike champion has also called on 18 current and former champion mates to add some live racing action to the excitement of the event with the Baylisstic Scrambles Teams Dirt Track Challenge. Troy and his good friend, Jason Crump, the three-time Speedway World champion, cut some laps of the RNA dirt track today for the media and couldn't wipe the smiles off their faces. Troy and Jason say the racing will be handlebar-to-handlebar stuff on Saturday night.  "I just can't get enough of riding around this track," says Troy. "I'll be out there every chance I get to practise throughout the weekend."
Crump will also bring out his World Championship-winning speedway bike for some demo laps around the full circuit. The scrambles racing event features five teams of professional racers, including World Supersport champion Chris Vermeulen, who will race around a kidney-bean-shaped circuit with a 600mm jump and two extra turns to keep the action closer to the grandstand crowds.
The action won't all be on the main track though. There are more than 100 exhibitors showing their wares including almost every motorcycle importer and up to 13 debut models. MotorbikeWriter will also be there with the Sym Symba scooter you can win in our competition.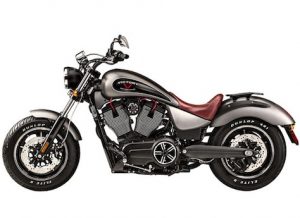 So far, there have been 11 debut models announced, but organisers believe there may be a couple of surprises the manufacturers are not revealing yet. The debut models include three Harley-Davidsons only just released in the US (SuperLow, Low Rider and Street Bob Special), the Victory Gunner rushed out from Daytona Bike Week, the BMW R nineT, Ducati's Monster 1200, the three-cylinder Can-Am Spyder, Vespa Primavera, and Triumph's learner-legal Street Triple 660.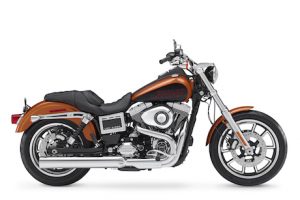 While the debut models won't be available for test rides, most of the manufacturers and importers will have a wide spread of models available for demos, while Yamaha will have a come-and-try section for young riders.   There will also be a display of rare and significant classic motorcycles, some not seen since they were last raced. Troy says he is particularly keen to see some of the speedway bikes.
Moto Expo opens its doors Friday at 10am until 7pm, again on Saturday from 9am-6pm and Sunday 9pm-5pm with the Baylisstic Scramble 6-8pm on Saturday.