Batman – or at least his stunt double – has crashed the latest Batcycle during filming in Glasgow for the next instalment simply titled "The Batman".
Catwoman: Can you come over?

Batman: Naw, fighting the Joker

Catwoman: I stole a diamond

Batman: pic.twitter.com/KSONkRHWBw

— Boken💎 (@ignBoken) February 21, 2020
In the video above they are riding through Glasgow's Necropolis cemetery on a suitably dreary wet day when Batman's bike has a couple of rear-wheel slides on the wet road surface.
Finally the front wheel also slides and down goes the superhero!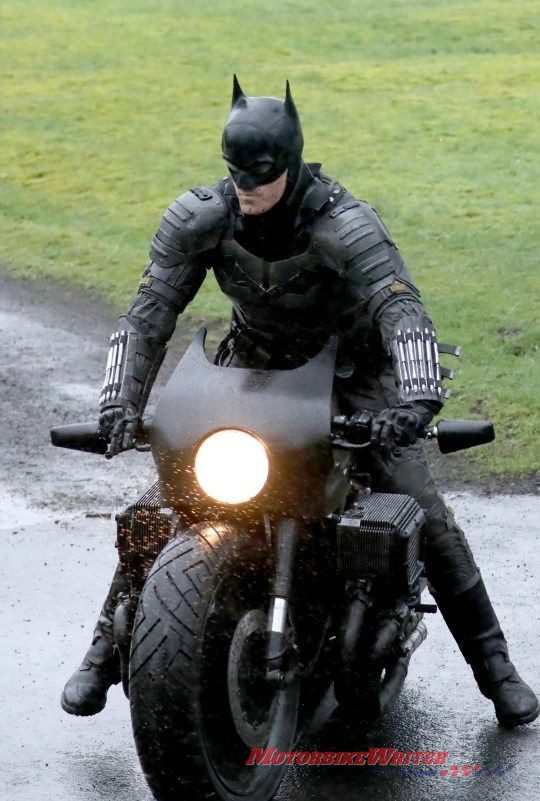 Perhaps the stuntman should read Chris Vermeulen's tips on riding in the wet!
The Batcycle is a custom featuring a four-cylinder engine, fat tyres, long wheelbase and heaps of extra weight which we imagine are supposed to be weapons.
It looks like a handful as we see in this BBC footage that shows the stunt rider having a lot of trouble controlling the Batcycle even in slow riding.
Batcycle
The new Batcycle is not the first motorcycle used by the caped crusader.
In the original 1960s TV show, Batman and Robin rode sidecars based on a 1965 Harley-Davidson and then a 1966 Yamaha YDS-3.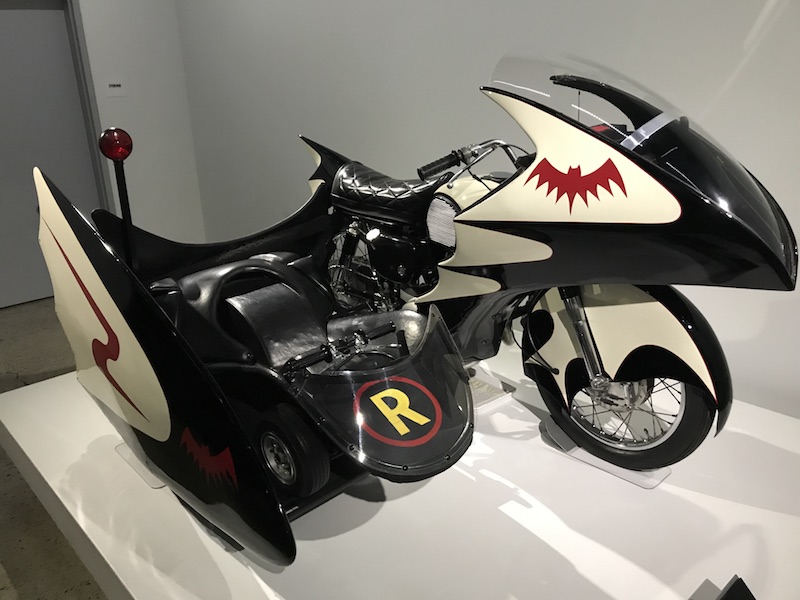 They were easy to ride, unlike the Batpods made for Dark Knight and The Dark Knight movies.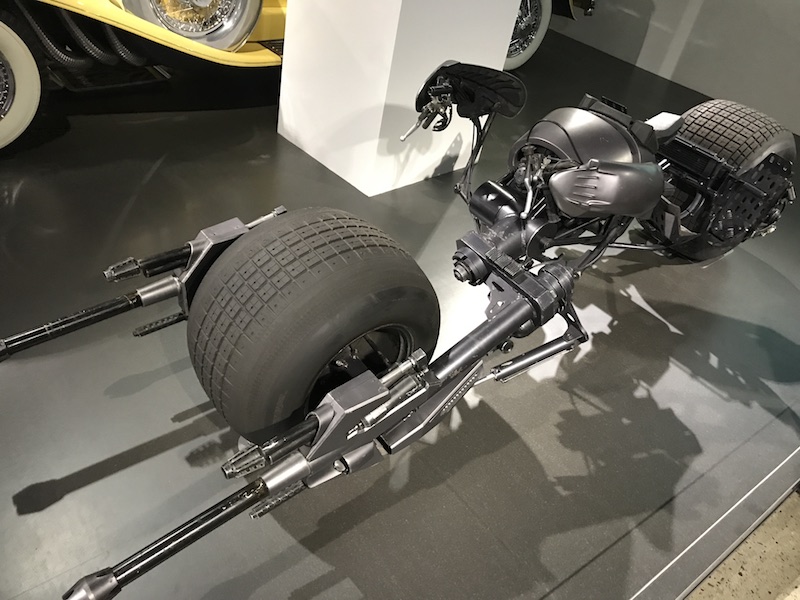 Batgirl rode a Batblade based on a drag bike in the 1997 film, Batman & Robin.
In another photo from recent filming, Batman, played by Robert Pattinson, is seen sitting on what looks like a more traditional UJM (universal Japanese motorcycle).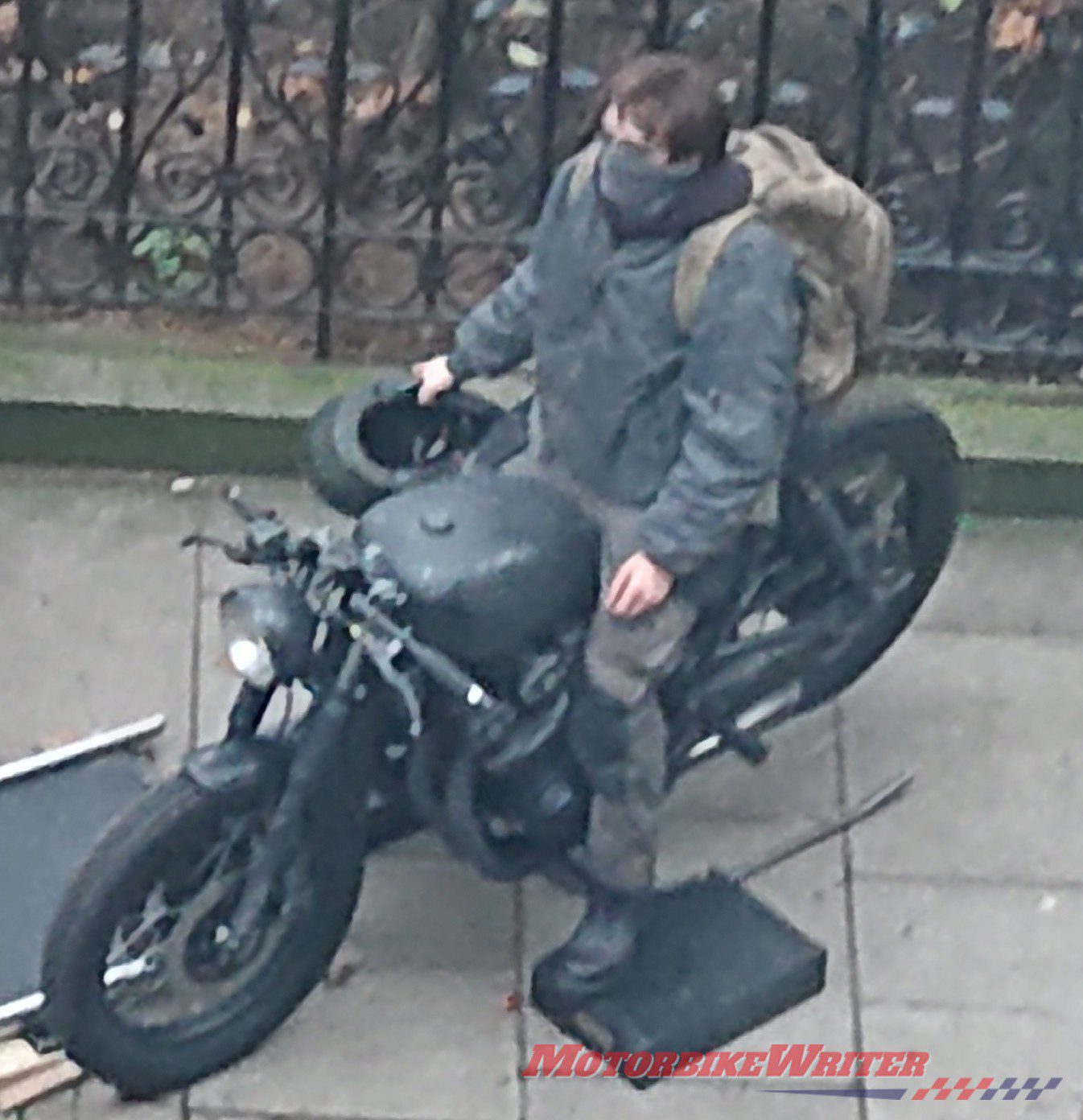 It would be much easier to ride than the Batcycle.
While Batman carries the weapons, it seems Catwoman, played by Zoe Kravtiz, is carrying the luggage on her BMW Boxer fitted with panniers.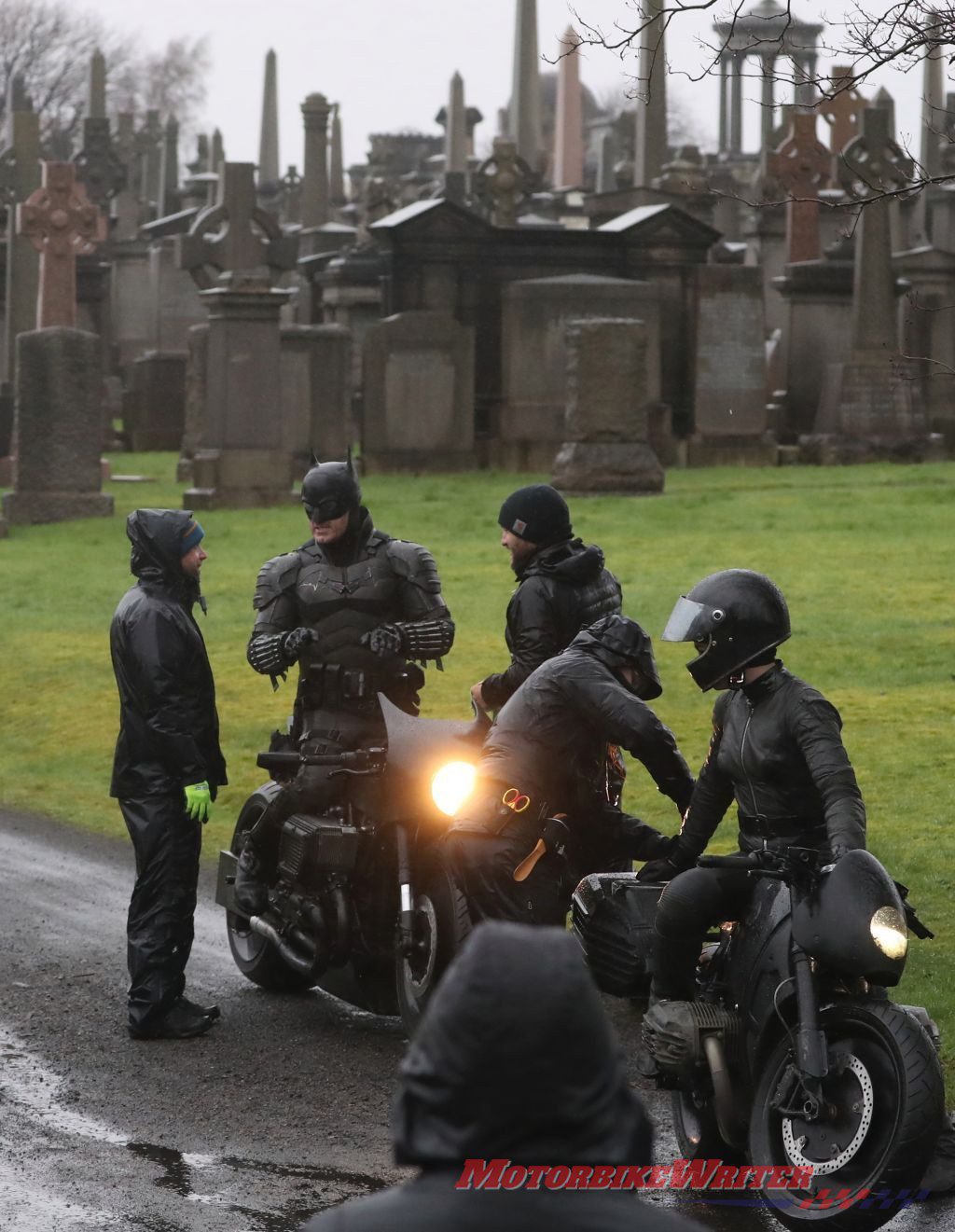 "The Batman" is due for release in June 2021.