The Pulsar 200 Brothers Finally Get New Colors
India's market for smaller-displacement motorcycles is huge. With such densely populated cities compounded with such a low average household income, it's no mystery as to why sub-200cc motorcycles sell like hotcakes in the country of over 1.3 billion residents.
KTM and Bajaj dominate the motorcycle market in India with affordable options. Bajaj's NS200 was introduced in 2012 and the year after it was quickly awarded 'motorcycle of the year' at Bike India Awards.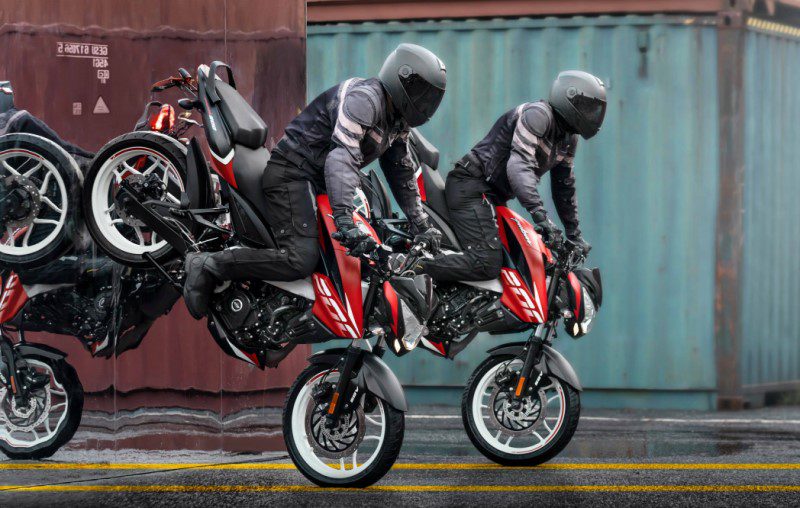 With such a popular motorcycle, you'd think it would be important for Bajaj to offer a large number of colorways for the bike so the thousands of riders can have a little bit more of personalization and options to choose from seeing how many the manage to sell annually.
Finally, after 8 years of production Bajaj has decided to shake things up and offer a number of new colors for Indian bike motorcycle consumers to choose from.
The Pulsar NS200 is now offered in:
Metallic Pearl White
Pewter Grey
Plasma Satin Blue (unavailable on the RS200)
Matte Burnt Red
There are a few new design changes to the bikes but nothing revolutionary or notable. The new model still features the classic 199.5cc liquid-cooled, single-cylinder thumper based on KTM's 200cc engine found in the wildly popular (in India) KTM 200 Duke.