Australian Electric Motor Co (AEMC) will become the first all-electric motorcycle dealership in the country when it opens its doors on the Gold Coast on Friday (28 January 2022).
Company founder and regional director Tobin Page says they will import electric motorcycles from Italian electric motorcycle company Energica who supplied the bikes for the MotoE series.
It means Energica will be available on five continents.
Tobin is hoping Energica will be closely followed by the return of Zero Motorcycles to Australia after five years.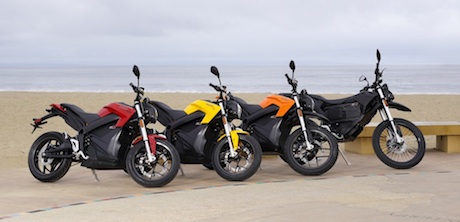 Zero is the largest electric motorcycle company in the world. They pulled the plug on imports into Australia in 2017, citing unfavourable exchange rates and taxes.
AEMC also have their eyes set on "a number of premium electronic motorcycle brands both within Australia and internationally".
"We're bringing the very best electric motorcycles to the Australian market, which has been patiently waiting for this step to the future," says Tobin.
"There's so much innovation happening in electric vehicles and it's about to be a very exciting year for people wanting to make the switch."
The AEMC dealership was developed with the support of City of Gold Coast's investment and business attraction program, which supports growth industries that will contribute to the local economy.
"Our City promotes sustainability both within council and across the wider community," says Gold Coast Mayor Tom Tate.
"Seeing businesses like AEMC establish their presence on the coast sends a powerful message about how we are diversifying our economy and attracting innovative private enterprise. I wish them every success."
Customers can book test rides and inspect the motorcycles from Friday (24 January).
Australian Electric Motor Co was established by the English Electric Motor Co, the biggest dedicated electric motorcycle retailer in the UK.
AEMC also offers insurance, finance and trade-ins, and will host demo days.