Newcastle independent Victory Motorcycles store Brisan Motorcycles has scored a runner-up position from among 26 entrants in the first global Victory Octane bike build-off competition.
Brisan Motorcycles calls their custom the lean and mean "Grifter". It comes with a high-set scrambler-esque Arrow single pipe, light brown grips, stunning 18-inch seven-spoke Machine wheels and solo drag seat.
They won $3000 for their efforts.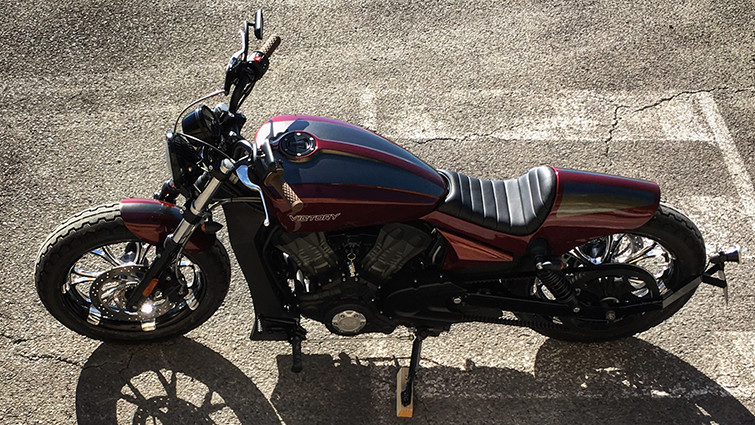 The North American winner of the competition, decided by online votes was Strokers Dallas of Texas with a bike they call "Evil Ethel".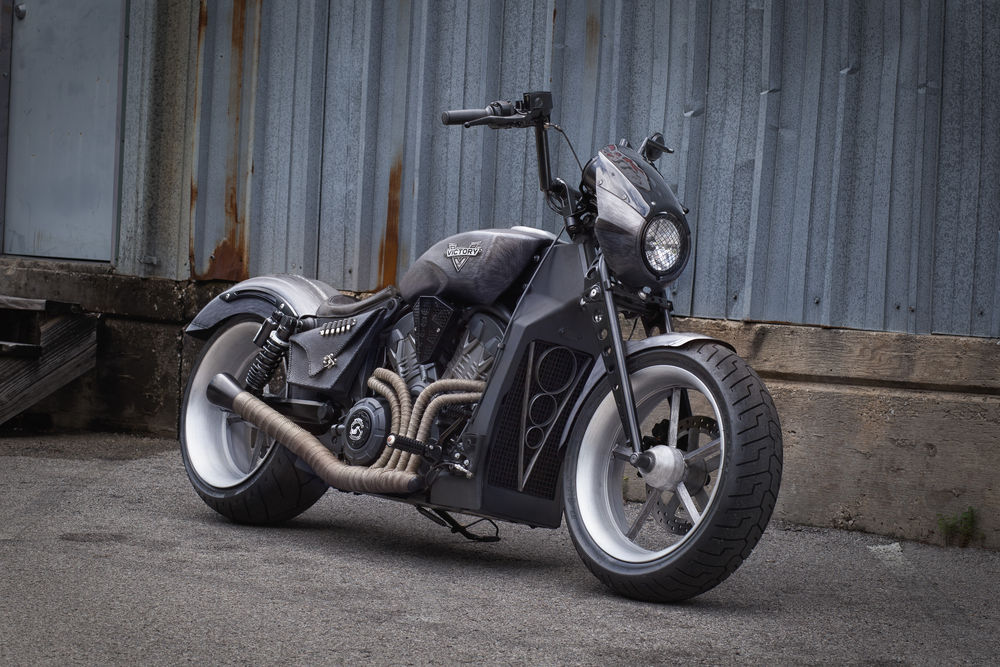 The international winner was IWAN-BIKES GmbH of Pfaffenhofen an der Ilm, Germany wiht their Desert racer.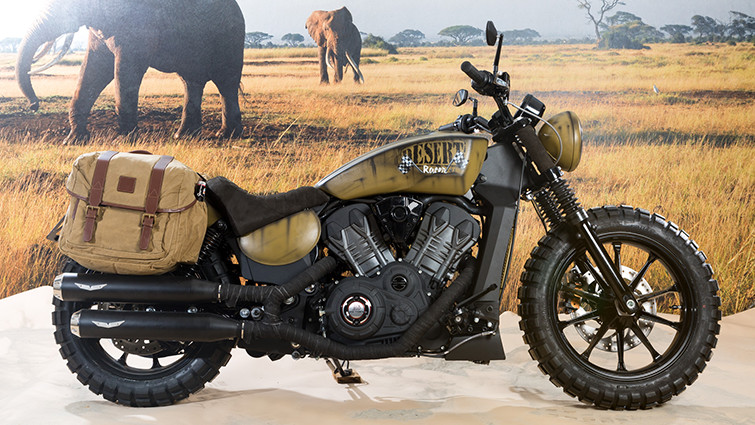 The other Australian entrant was Canberra Motorcycle Centre with its "High-Octane" custom featuring ape-hanger bars, wild heat-wrapped upswept two-into-two pipes, front fender moved to the bobbed rear, old-school taillight and white-walled tyres.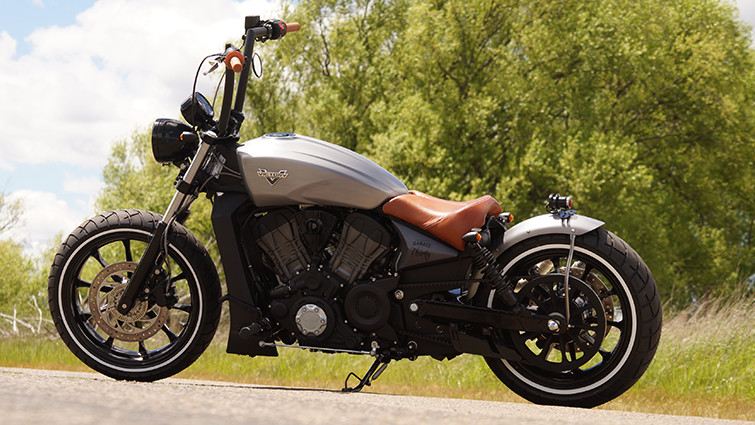 The Australian stores competed against 14 competitors from countries such as Switzerland, Portugal, Germany, Taiwan, France, Japan and the UK.
Obviously the company-owned Victory and Indian stores in Brisbane, Sydney, Melbourne and now Perth (the world's biggest Victory dealership) did not competing. Otherwise, it would be seen that they had an unfair advantage.
The Octane build-off follows a similar global competition for sister company Indian Motorcycle in which no Aussie stores were involved.
Like the Indian Scout competition, the global bike build-off shows the extent of personalisation the Octane can achieve.
Although the Indian Scout and Victory Octane look similar, the Octane has only 30% of components borrowed from the Scout. It also has better suspension and more power from the engine which has been bored out bored out 2mm to 1179cc from 1133cc.