Our hopes are pinned on NSW rider Toby Price to score the first victory by an Australian in the Dakar Rally which runs from January 2-16, 2016.
In January 2015, the 27-year old Hunter Valley rider achieved a stunning and significant third place in the world's most gruelling motorsports event.
He was not only the top-placed rookie but also the equal highest-placed Aussie finisher in the event's history after fellow rookie and privateer Andy Haydon placed third in 1998.
Now he has the hopes of a nation riding with him to ascend to the top step of the podium.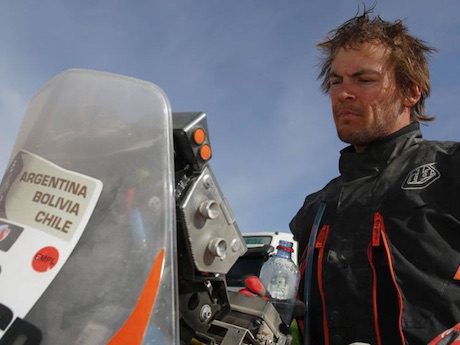 There is a lot going for Toby's chances:
He will carry the No.3 badge in the world's most successful Red Bull KTM Factory team.
He's also riding the most winning bike with KTM going for its 15th consecutive Dakar Rally victory.
Toby this year scored his fifth Australian Off-Road Championship, won the Hattah Desert Race and his fourth Finke Desert title.
And five-time winner Marc Coma is out of the way after retiring to take on a new role as Sporting Director for the two-week, 9000km rally through Argentina and Bolivia.
While Toby has struggled in overseas rallies with illness and road book errors, he believes he is on track for the Dakar Rally.
"We're on the right track with training and everything," he says. "We spent two weeks in Spain and Morocco fitting in some navigation training and testing the bike, and everything feels really good."
He points out that, like him, Marc Coma, won only one stage this year, yet ended up winning, so his strategy is to take it easy in the first week while others race, crash and drop out.
Meanwhile, KTM has put together this tribute video of the enormously talented Coma.
In his 13-year career, the wily Spaniard not only won five Dakars, but also six world rally titles.
He has helped prepare a gruelling Dakar Rally this year with the longest day taking in an incredible 931km on the 12th stage at San Juan.