Australia's first smart helmet has already sold 1000 to be delivered around Christmas and is launching in the USA and Europe next year.
Forcite CEO and co-founder Alfred Boyadgis says their MK1 smart helmet has been a huge success since its unveiling at roadshows around Australia over the past couple of months.
It costs $949 but there is a "special $549 limited pricing in early 2020".
The company will launch in the USA and Europe in the second quarter of 2020.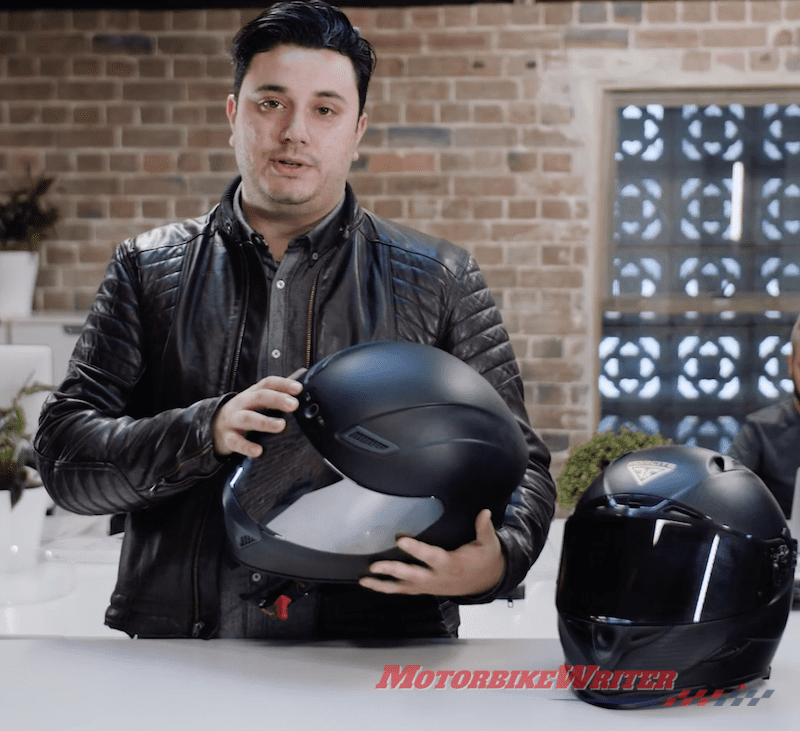 Vapourware
Meanwhile, Alfred says other promised "smart helmets" are just "vapourware" which means they have been advertised but are not yet available, because they are just concepts or are still being developed.
"Up until now, the promise of a smart motorcycle helmet has been underwhelming, to say the least," Alfred says.
"Much of the tech out there is vapourware, over-promising and under-delivering."
He is referring to several helmet projects which have stalled over the past few years including the scandal involving the original head-up display helmet, Skully.
The start-up company attracted crowd funding which was squandered on fast cars and fast women!
Alfred says their helmet will keep riders "fully informed of what is going on around them".
"Forcite is here to wage war with the big brands and fly the flag high as the leader in smart helmet tech globally," he says.
Forcite MK1 features
The MK1 features Forcite's patented RAYDAR helmet system, combining Formula 1 LED technology, audio interactivity, military-grade camera recording and a fingertip handlebar controller.
Here is the official Forcite press release providing technical information about the MK1:
RAYDAR
Forcite's patented RAYDAR system connects motorcyclists to roads, communities and cities like never before. The server-based software system leverages AI to gather information from the millions of data points being communicated through mobile applications, GPS and cameras around the world that are currently inaccessible to motorcycle riders. RAYDAR then transmits that information to riders via a unique LED display that delivers colored visual cues similar to high-tech Formula 1 steering wheels. This enables riders to receive relevant information such as directions, hazards and alerts without dangerous HUD distractions, and without having to take their eyes off the road.
HD Camera
The MK1 features a Sony HD Camera with near infrared sensitivity, super-wide 166° diagonal field of vision lens, and up to five hours of continuous recording time.
Superior Audio
Ultra-thin speakers and dual microphones provide crisp, clear audio in surround sound without road noise. Riders can take phone calls, listen to music or communicate with other MK1 users via Forcite's voice-over-internet comms system. 
Intuitive Controller
Handlebar-mounted controller puts control at a rider's fingertips without unnecessary distractions.