This Astric Sports motorcycle jacket includes a "compression bag" in the back for protection that converts to a bike cover when parked.
Astric Sports, Hong Kong, have launched a Kickstarter crowd-funding appeal to raise $A25,425. So far they have $1768 of their $25,645 goal from six backers with a month to go.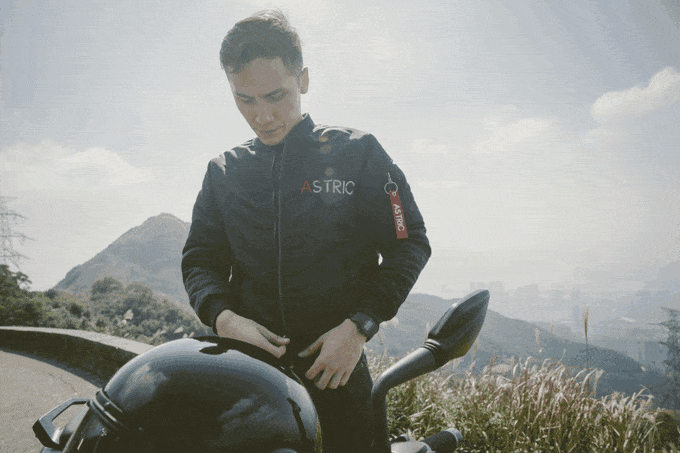 The bomber-style jacket is made in Hong Kong and Vietnam from of 65% nylon and 35% polyester with a polyester and Brazilian quilted cotton lining.
It doesn't sound very abrasion resistant, but the cover that packs into the back may provide a bit of a cushion if you land on your back.
But obviously, not as much protection as a CE-approved back protector.
There is also no mention of any armour.
So it's not really a motorcycle jacket, but the sort of thing you see scooter riders wearing in Asia.
The Astric cover is Grade 5 water-resistant and has holes to help secure the cover on your biker.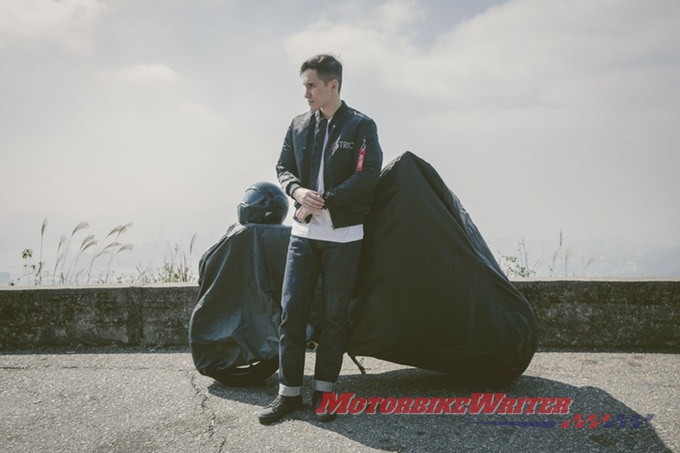 It comes in navy black and olive green and is not cheap at $US338 (about $A435) for the jacket and cover.
The jacket comes in sizes M to 4XL and you can select your bike cover size separately.
The cover comes in four sizes: small is 183x89x120cm, medium is 203 x 89 x 120cm, large is 228 x 99 x 124cm and extra large is 246 x 104 x 127cm. So that should cover most sizes of bikes.