Motorcycles have long been the inspiration for musicians and artists and now artist and motorcycle racing fan Paul Tinson has turned his passion into his art by using motorcycle parts to make guitar sculptures.
The Brisbane artist is giving old motorcycle parts new life with his musical collection on display at the Aspire Gallery, 53 Kennedy Terrace, Paddington.
Paul says he used to ride in Scotland, but hasn't ridden in Australia since he moved here in 2009.
"I did plan to ride bikes over here but Australian car drivers are mental and didn't need the risk in my life," he says.
"I now get my fix of bikes by avidly following the World Superbike and MotoGP with annual visits to Phillip Island."
He also gets his fix by using motorcycle parts supplied by friends and AllBikes at Slacks Creek to make his amazing guitar sculptures.
Artist inspiration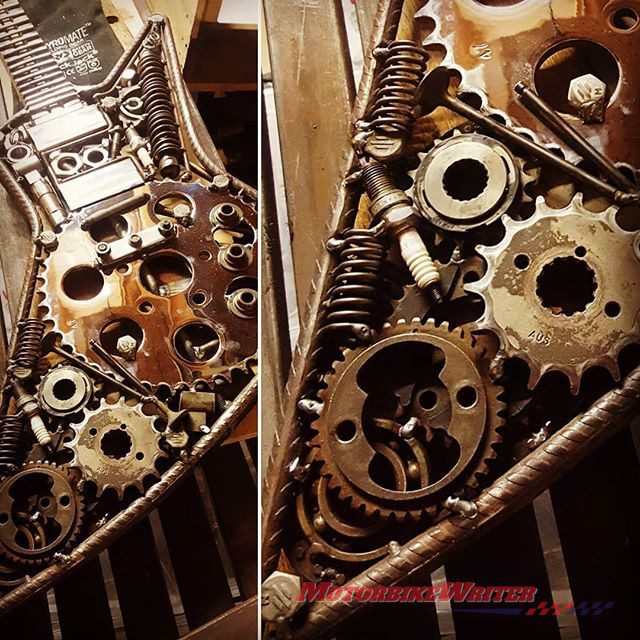 His inspiration comes from his first bike, a Honda FT500 Ascot, that was salvaged from a scrapyard and rebuilt in the front room of his student flat while he was studying aeronautical engineering at Glasgow University in 1990.
"I then progressed on to a Yamaha XJR1300SP and remained with that until I left Scotland in 2009 to become an Aussie citizen," he says.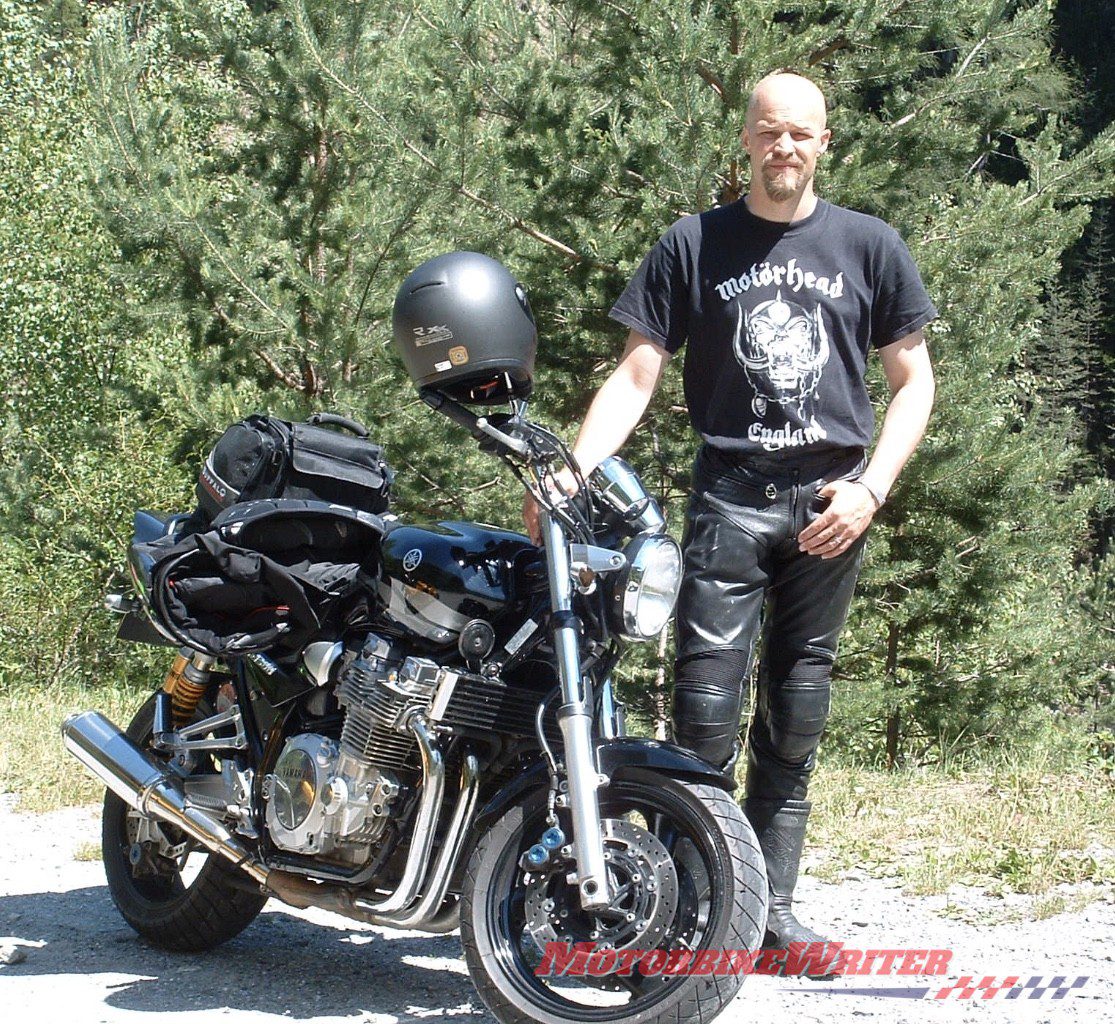 "I get most of my parts from friends and acquaintances that know what type of material I'm after. Some of my friends ride motorcycles so they help out.
"I don't particularly focus on any make or model of bike but instead it comes down to having the variety of parts to be able to make the right choice for the sculpture.
"For example, the Eddie Van Halen Kramer 5150 replica, I predominately used motorcycle chains and front sprockets to build up the guitar, and they came from many different varieties of motorcycles, so from a design/artistic perspective I do not limit myself there."
Motorcycle soul
Aspire Gallery curator Lindsay Mengel says Paul's sculptures are keeping the "motorbike's soul alive" by reusing discarded parts.
"Hopefully they've served you well, so shouldn't they deserve a new life?" Lindsay asks.
"Paul takes those discarded parts of your motorbike's soul and builds them a new life. A new life anyone would want. A rock life.
"Camshafts, tappets, spark plugs, gears, cogs, valve springs, disc brakes, timing chains, nuts & bolts, sprockets, chains, wheel spokes, tie rods, steel bar, steel tubing, fencing wire all make their way into recognisable lifelike guitars meticulously designed and welded together by Paul.
"Much like an iconic motorbike, Paul brings together a sum of individual pieces of metal that each have their own unique and engineered purpose to create an iconic guitar."