Car designers usually get motorcycles all wrong, but ARES Design has hit the nail on the head with its BMW R nineT retro custom build.
The Modena design house usually works on cars, but this design shows their talents for two wheelers as well.
ARES Design R nineT
ARES Design co-founder and CEO Dany Bahar says he "rides bikes for fun".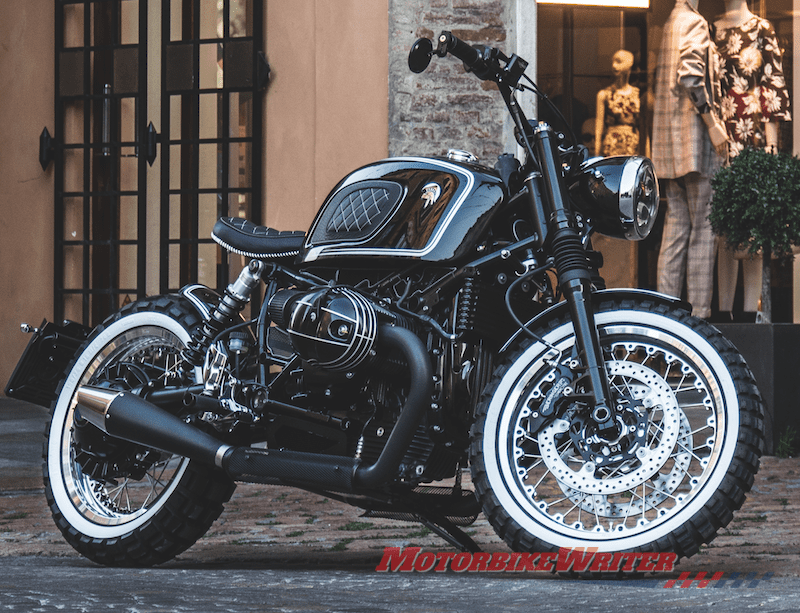 "This project was so satisfying even if it was harder than many car projects we've undertaken," he says.
"There's so much competition in the motorcycle customisation world, we spent a huge amount of time on the front-end development, trying to create something completely different."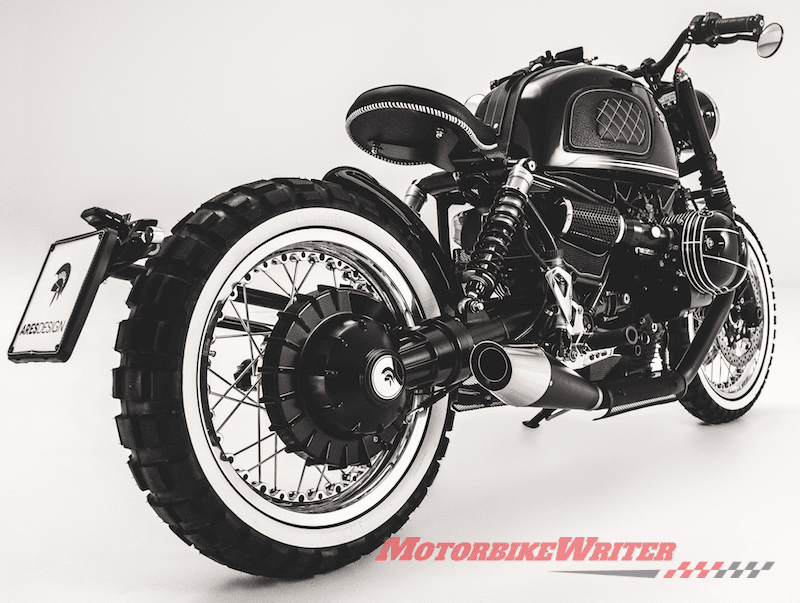 ARES Design adds a carbon fibre tank, suspended solo seat, new exhaust, low-slung bars and replaces the R nineT's central rear spring strut unit with a more traditional twin rear shocks.
While many modern customs feature knobby tyres, this is the first we've seen with white-walled knobbies!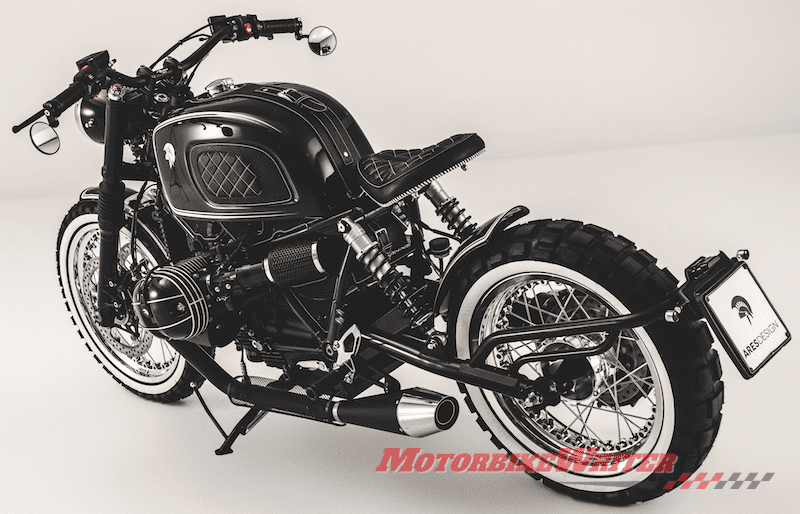 Custom R nineTs
Introduced in 2014, the BMW R nineT has become the second-best seller behind the R 1200 GS models and certainly their most customised including this latest creation by German designer Bernhard Naumann.
The R nineT range started out as a custom exercise by BMW to honour the 40th anniversary of the R 90 S. They handed the design brief over to LA's Roland Sands who produced the gorgeous Concept 90.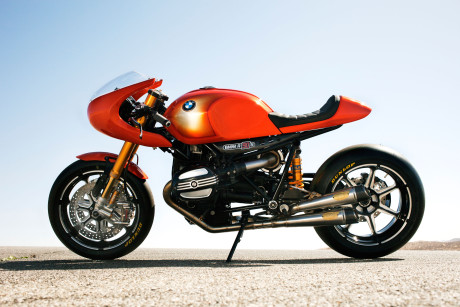 BMW then crafted a more moderate production version which now has five different variations — R nineT, Pure, Urban G/S, Racer and Scrambler.
We soon expect there could be a Desert Racer added to the line-up.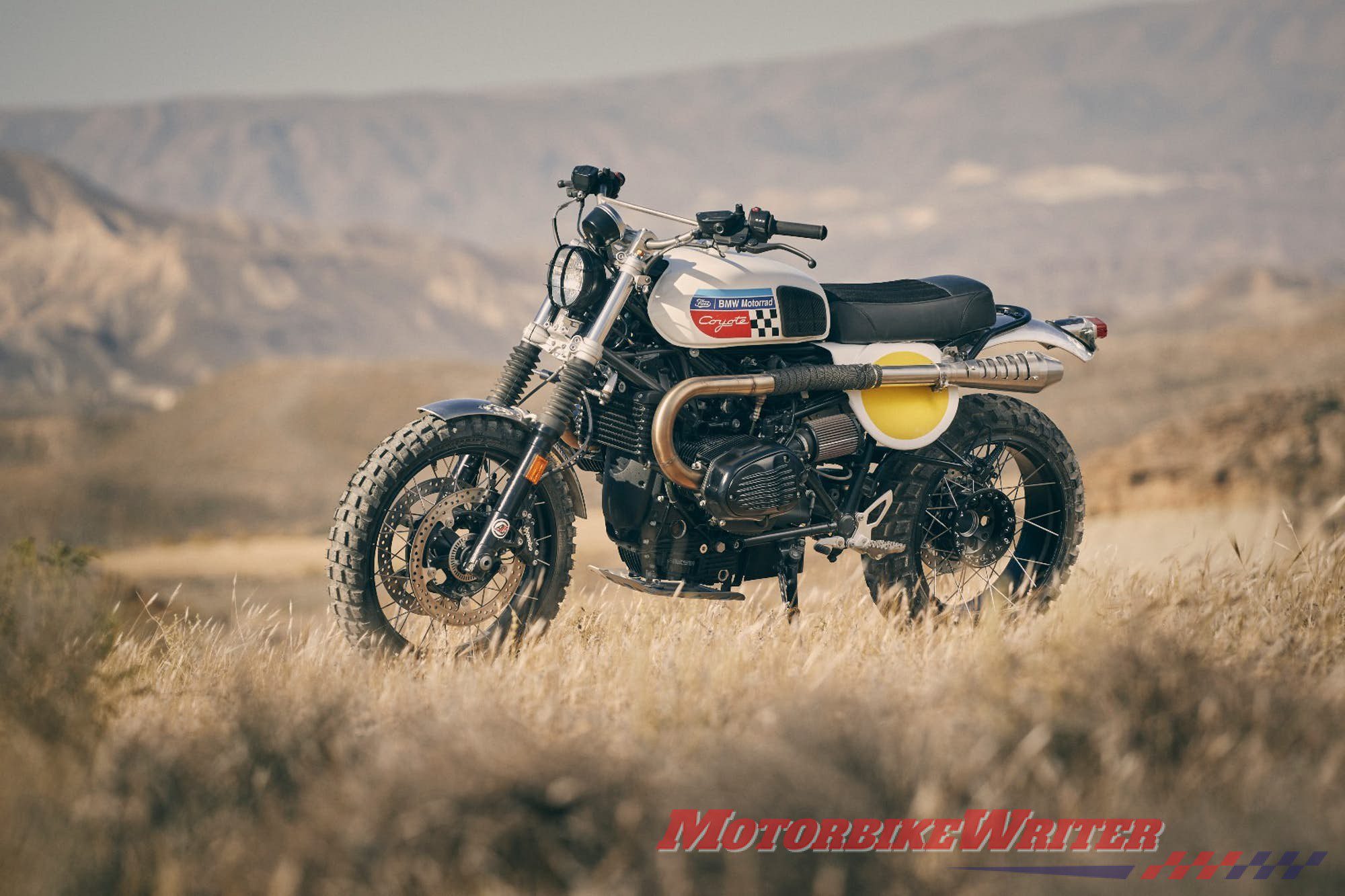 Customised models
Meanwhile, owners and design shops like ARES Design have created their own customised versions.
They include one decorated in gold leaf by an Italian tattoo artist.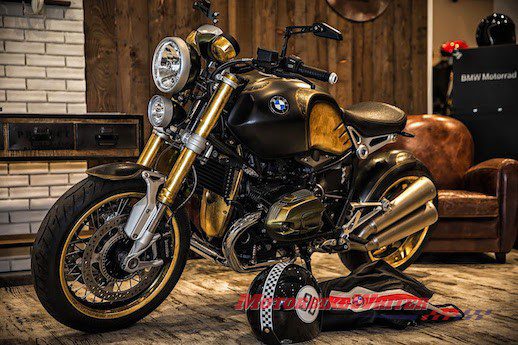 And how about this futuristic "Giggeri" (means chick in German) custom from Bernhardt!