Several brands have registered their first positive motorcycle sales results in more than 12 months, according to the latest industry figures for the first quarter of 2018.
However, the increase is compared with the first quarter last year when motorcycle sales dramatically plummeted 13.4% to 21,794. It was the first downturn since the GFC.
Australia's motorcycle market fell 1.2% to 21,614 in the first quarter of 2018.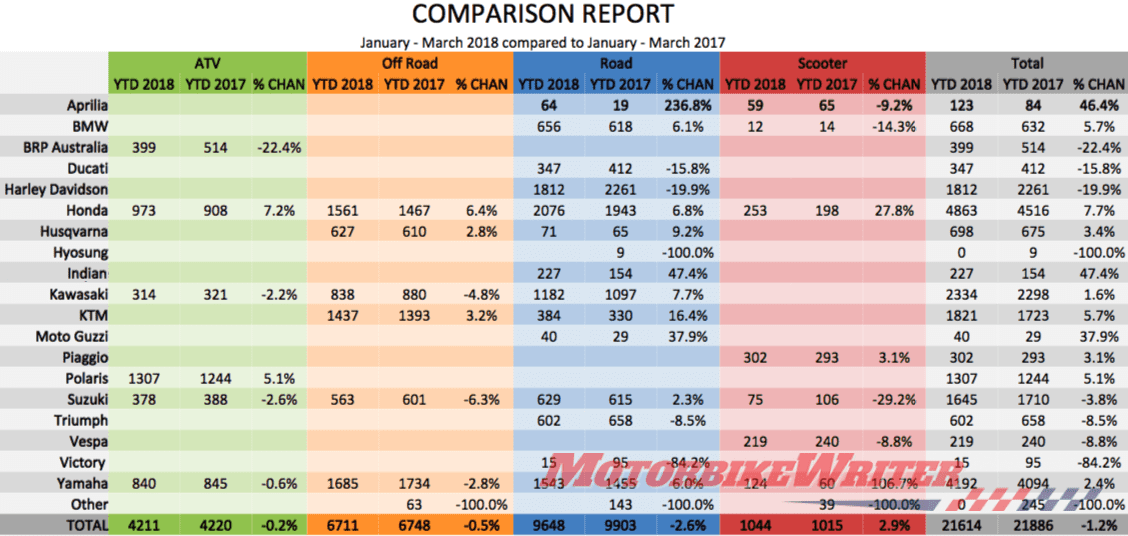 Road bikes slump
The biggest decrease was in road bike sales which were down 2.6% to 9648.
Honda returned to the top position in road bikes with a 6.8% increase to 2076 and a 21.5% share of the market after Harley had dominated throughout 2017.
Harley dropped a substantial 19.9% to be second in road bikes sales with a 18.9% share.
Yet their Street 500 remained in the top 10 at number 4 and the 114 Breakout was the most expensive bike in the top 10 at $32,750.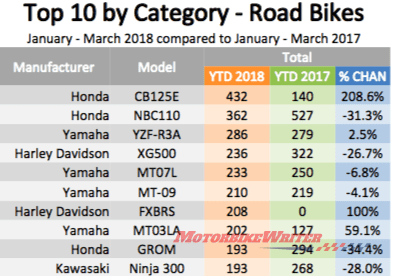 Harley-Davidson Australia spokesman Adam Wright says the 114 Breakout has been outselling the 107 by around 2:1.
"The larger capacity 114 models have been received very favourably into the market," he says.
"Seems Aussies are very performance focused when it comes to large-capacity motorcycles."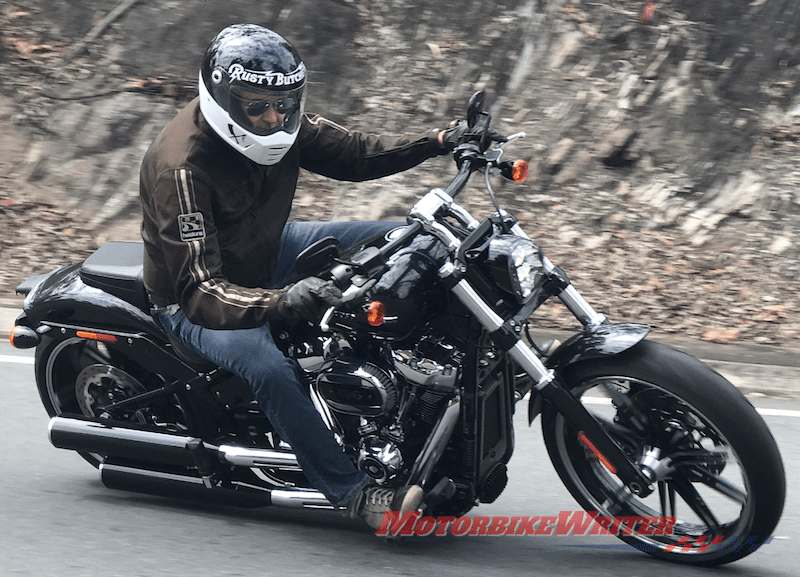 Honda leads
Honda was the overall leader with a 22.5% share of the national market, followed by Yamaha with 19.4% and Kawasaki (10.8%).
Off-road sales were down 0.5% to 6711, ATVs down 0.2% to 4211, while scooters were the only category to record a rise.
Scooters were up 2.9% to 1044 which is the first increase in a long time.
Piaggio held a 28.9% share, followed by Honda with 24.2% and Vespa with 21%.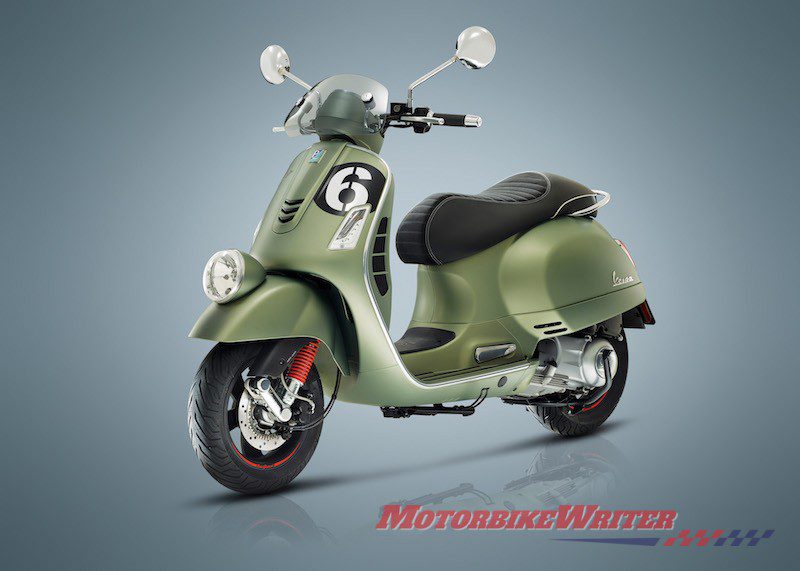 However, it should be noted that most scooter sales are in the small capacity sector and most of those brands are not included in the official figures as they are not members of the Federal Chamber of Automotive Industries.
Manufacturers not included are mainly small-volume brands such as Benelli, Bimota, Bollini, CFMoto, Confederate, Daelim, EBR, Kymco, Laro, Megelli, Mercury, MV Agusta, PGO, Royal Enfield, SWM, SYM, TGB, Ural and Viper.