There is a host of modern scramblers being built by Ducati, Moto Guzzi, BMW, Benelli and Triumph that many mature-aged riders claim are not scramblers at all.
They are, of course, right. 
Go to the end of this article and vote for your favourite modern "scrambler"!
Scrambler is an old term for a dirt bike up to about 650cc capacity that raced on off-road tracks with low jumps (by today's standards) and various obstacles.
The old scramblers died off in the mid-70s, replaced by the far superior modern motocross bike with more power, lighter weight and longer-travel suspension.
Of course, the scrambles tracks have also evolved into today's MX tracks with massive jumps and stutters that would kill one of those scramblers in a lap.
Wind the clock forward about four decades and the term, scrambler, has returned.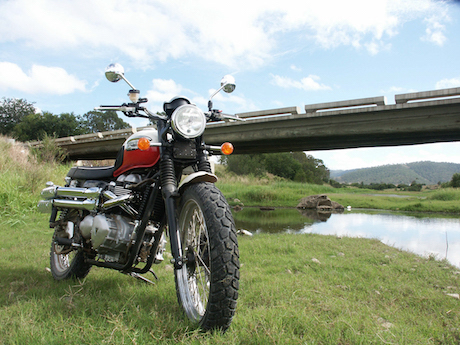 Riders who want a scrambler don't necessarily want to go hare scrambles racing, but want something that looks like an old scrambler.
They seek form over function.
Sure, if you are good enough, you could ride one over some rough terrain, but that is not the point.
It's all about capturing a moment of nostalgia, it's about style and it's about a feeling.
What would be the point of motorcycle manufacturers building real scramblers which would be inferior to motocross bikes? They still run hare scrambles in Britain but they are raced on MX bikes!
Let's not be too pedantic and precious about terms.
Modern scramblers
A modern scrambler is now defined as a bike with a high pipe, semi-knobby tyres, slightly longer travel suspension than a road bike and MX bars.
Triumph was the first to bring back the Scrambler in 2006, referencing Steve McQueen in The Great Escape and On Any Sunday.
The bike was a moderate hit.
Over the next 8-9 years custom bike builders were madly chopping road bikes into "scramblers", yet the motorcycle industry took little notice.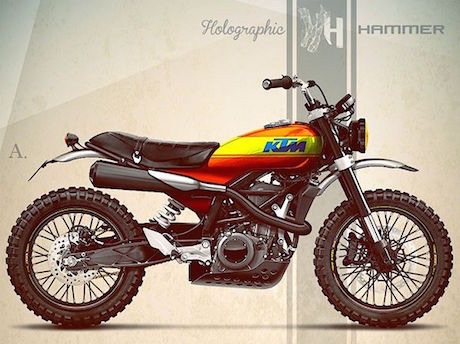 Then Ducati introduced its Scrambler last year and it became an instant hit. In fact, it is now the top-selling family in the Ducati range.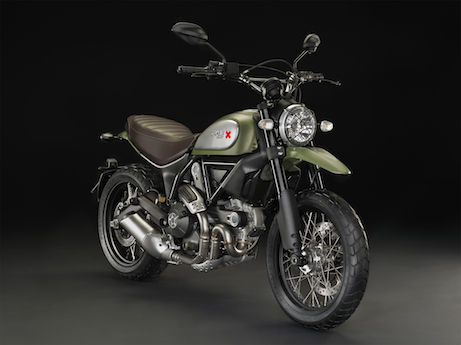 Moto Guzzi has been offering scrambler kits on its V7 range for a couple of years and at the EICMA motorcycle show in Milan debuted its dedicated V7 II Stornello scrambler.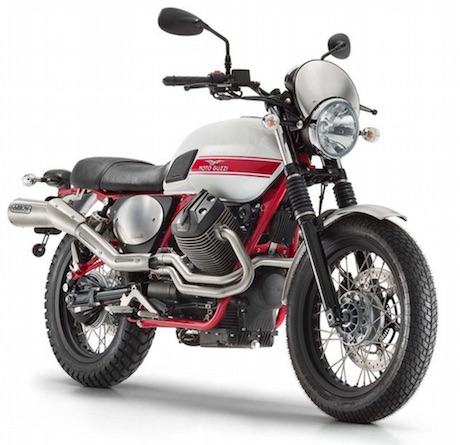 Strangely, Triumph has done the reverse, dropping its Scrambler from the 2016 Bonneville line-up and offering a scrambler accessories kit instead. We suspect a dedicated Scrambler isn't too far away.
Meanwhile, BMW has also unveiled its R nineT Scrambler at EICMA and, judging from the hits on this website, it will also be a winner.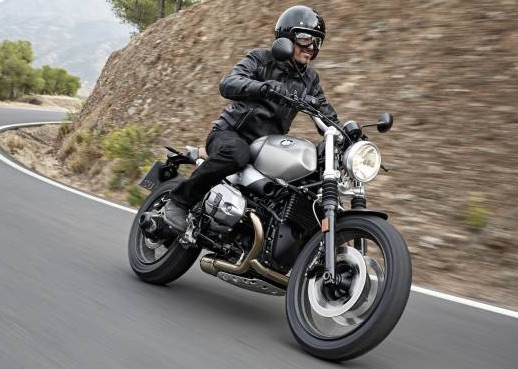 And it's one of the coolest looking of them all with its round analogue speedo, old-style single round headlight and sheet-steel fuel tank.
Yet the modern version is far from a scrambler. It may have a high pipe, MX bars, knobby tyres and slightly taller suspension, but it's almost double the engine capacity of the old scramblers.
The lightest of all the new scramblers is the Benelli Lencino unveiled at EICMA at just 170kg. While the Pesaro firm doesn't use the word "scrambler", there is no doubting the Leoncino is a scrambler with its knobby tyres, big front wheel, tall suspension and motocross-style handlebars.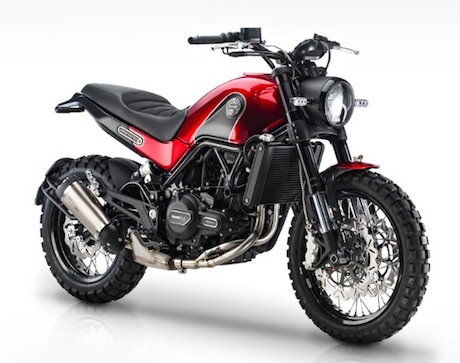 While most of the scramblers have a retro style, Honda's take on the scrambler is more modern with its CBSix50 concept featuring a glass instrument screen.
It also breaks from the mainly air-cooled, twin-cylinder tradition with its liquid-cooled 650cc in-line four from the CB650F.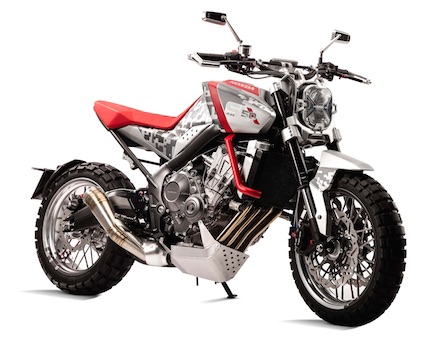 And Ducati is so taken with the success of its four-model Scrambler range it has added two more – a Flat Track Pro and a learner-sized 399cc Sixty2, a name which references when it last had a "true scrambler" on its fleet.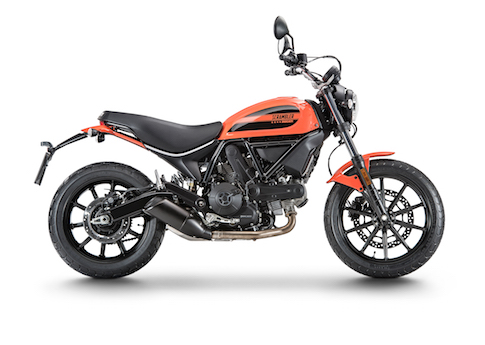 While Yamaha's new XSR900 could also be considered scrambler-esque, we suspect Yamaha may be next with a scrambler.
They ran a couple of competitions with well-known custom bike houses to modify their Bolt cruiser and most turned in scramblers.
Meanwhile, Yamaha has registered the trademark SCR950.
No one expects owners will take any of these gleaming machines on to the dirt. In fact, 90% of owners of the ubiquitous BMW R 1200 GS adventure bike never fit knobby tyres, let alone ride in the dirt!
Get used to the fact that the old scrambler is dead and the term now means something totally different and more road-oriented.
And get used to the fact that we can expect many more "scramblers" to come from manufacturers, including that Honda CBSix50 in 2017-18.