Are drones the new tool in the police arsenal to clamp down on speeding and other traffic infringements?
Veteran racer Marty Thompson believes they could be after a riding partner witnessed Victorian Police testing drone technology on the Great Ocean Road, now known as "Australian Crawl" due to over policing and ridiculously low speed limits.
Marty says his friend came upon a police road block where they were testing a drone shadowing an unmarked grey Holden Commodore station wagon.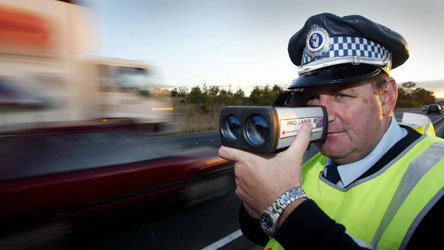 "I attempted to find someone from the Victoria Police willing to make comment or perhaps even explain the intended usage of said drone, but unsurprisingly, came upon a wall of silence," says Marty.
He admits that the use of drones to monitor speeding is "just speculation at this point".
"With current laws, I doubt that speed detection would be viable, although technology may be able to achieve it," he says.
"So I assume it is to monitor those who pass slow-moving tourist traffic over the unbroken white centre line which lines the majority of The Great Ocean Road.
"However, it shows the lengths that the Victoria Police are willing to go to in order to achieve that 'bottom line' of a healthy bank balance; I mean a safer road system!
"So, now not only do you have to watch for the officers set up with radars, binoculars and camouflage nets in the bush above, but also the eyes in the sky."
Marty counters the argument by some that if you don't break the rules, you have nothing to worry about.
"In my mind, it's just another step towards creating a society that needs protection from itself," he says.
"Yet we all know the realities are not that at all, but an insatiable appetite for income generation under the veil of road safety."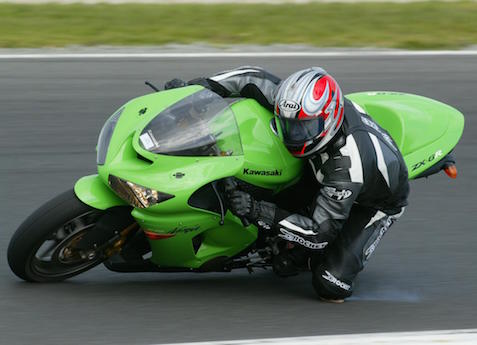 Martin, 48, has been riding since he was a kid, got his first road bike in 1983, raced road bikes from 1993-1997 and has owned more than 30 bikes. He was a B support rider for Cosway Motorcycles/TKA in 1996 with Kevin Curtain as his team mate. He bought Troy Bayliss's 1995 SS bike from Gavin Cosway and raced that in 1996/7.
He predicts that GPS tracking will be installed on all vehicles within the next 10 years.