If you are planning a ride across the Queensland border you will now have to apply online for a new entry pass as the previous pass is no longer valid.
That means Queensland riders wanting to ride to another state and return as well as visitors from other states.
Note that the new Queensland Entry Declaration is only valid for seven days so you may have to reapply every time you cross the border!
However, it takes less than a minute to fill out the questionnaire and I received the confirmation email with attached pass within seconds of submitting my request.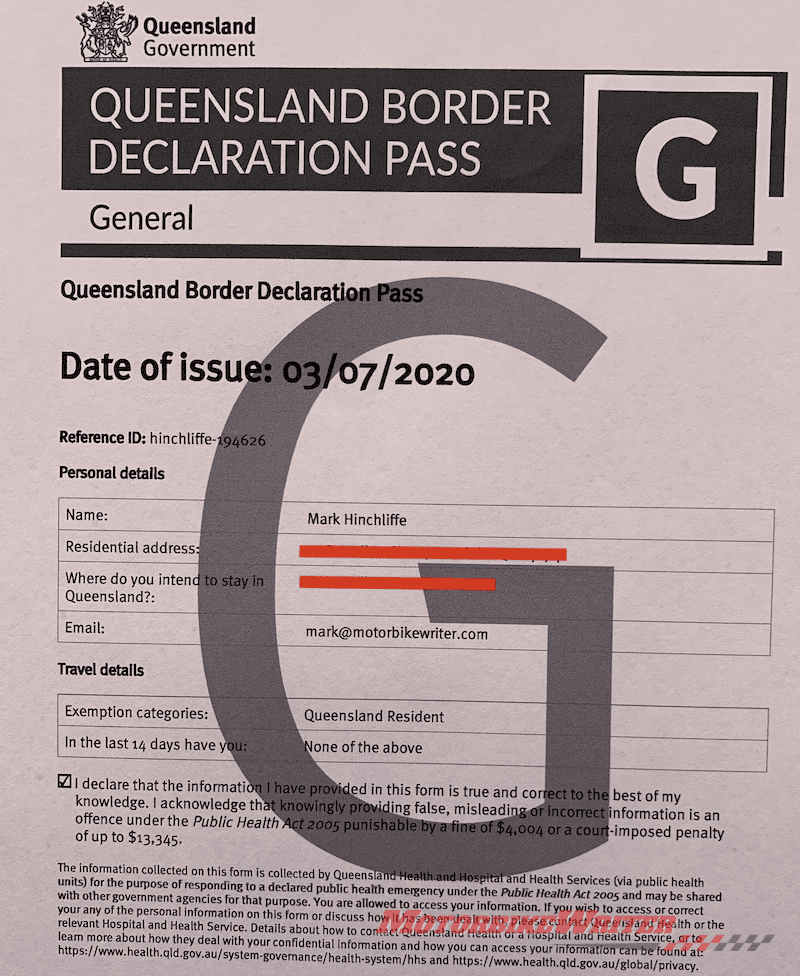 The printed entry pass will allow residents and some non-residents to go back and forth across the border.
It needs to be displayed on your vehicle, otherwise riders can keep it in their jacket pocket and produce it at the border.
Queensland Police Deputy Commissioner Gollschewski says you will also have to carry identification which shows your residential address.
You can get your Queensland Entry Declaration by clicking here.
Queensland Police say they are revising their border checkpoint processes to "enable a more seamless crossing for those travelling from states other than Victoria".
Border entry
Queensland borders reopen from 10 July 2020 to visitors from all states and territories other than Victoria.
That means riders will still need to fill in the new entry pass.
Queensland can leave and return, but should avoid travelling to Victoria.
It also means riders from all other states and territories can enter Queensland so long as they have not been to Victoria in the past 14 days.
However, some border crossings, such as the Lions Rd may remain closed with a concrete barrier.
They will likely remain that way so long as Queensland's borders require monitoring by police.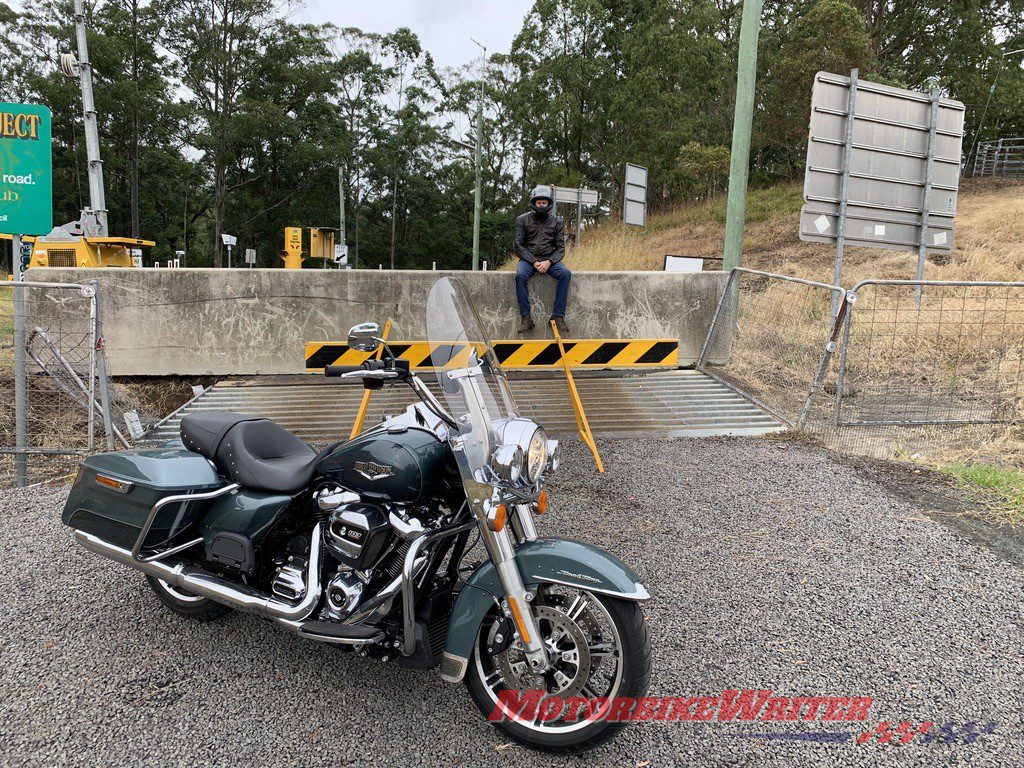 Failure to comply with Queensland's quarantine directions and border entry restrictions can result in on-the-spot fines of $1334 for individuals and $6672 for corporations.
If you lie on your declaration or are entering Queensland unlawfully, you face a $4003 fine.
Anyone who has travelled from Victoria and enters Queensland from today (3 July), including Queenslanders, will have to quarantine at their own expense for 14 days.