Police are issuing incorrect fines to riders with tinted visors or cameras fitted to their helmets says an online helmet campaigner.
Rider Wayne Carruthers has started an online petition for sensible helmet standards and a website which explains the very complex and confusing state of helmet laws across Australia, the fines and demerit points you could face for an infringement.
His comments follow reports of riders being fined for "riding without a helmet" in Victoria, New South Wales and Queensland because their helmets are fitted with tinted visors or a camera.
"The police are only empowered to act if an offence is proscribed under the relevant regulation," he says.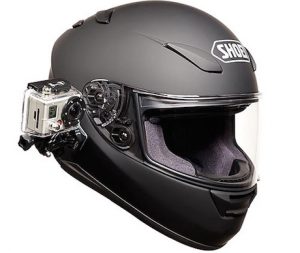 "In the case of helmets in Queensland, NSW and Victoria, offences are only proscribed for not wearing any helmet and the wording of these offences are very clear.
"The police have clearly exceeded their authority in issuing fines of not wearing any helmet to riders with tinted visors and cameras fitted to helmets. This is a serious issue of police professional conduct.
"It is neither fair nor reasonable to issue an infringement notice of not wearing a helmet to a rider clearly wearing a helmet simply because the officer does not like the camera or visor fitted to the helmet."
He also says police do not have the capacity to judge whether a tinted visor is compliant.
"The helmet standard states a visor must meet AS1609 and AS1609 then specifies the visor must meet the optical requirements of AS1067, the sunglass lens standard," Wayne says.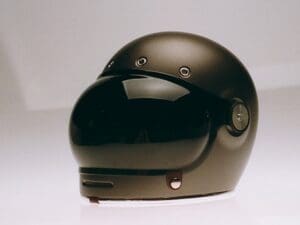 "When you read these standards it becomes very clear that it is not possible for a police officer on the side of the road to determine whether a visor meets these standards and that it can only be determined in a test lab by optical experts. AS1609 does not require the visors to have a sticker indicating compliance with AS1609 so this cannot be used as a guide as to whether the visor meets the standard.
"This is the reason police have not been given the power to enforce any visor standard and should not ever be given the power to do so, it is simply not a practical proposition to determine compliance on the side of the road. Police do not have the power to judge the suitability of any sunglasses worn by motorists for the same reasons."
The fines come as Australian Standard helmet compliance laws are under review by the Federal Government and a national forum on the issue will be held in Sydney in February.
Victorian Motorcycle Council deputy chairman Peter Baulch says police should hold off fining riders over helmets until after the forum.