AGV last year joined the bandwagon of retro helmets with the X3000 and have now added this limited-edition tribute to the legendary 15-time world motorcycle champion, Giacomo Agostini.
Link International spokesman Don Nicholas says Australia will get a limited number of the X3000 Ago helmets at $999 by June.
He says they can be ordered now at any store stocking AGV helmets.
Ago records
Ago was born in Italy in 1942 and scored a record 122 GP wins and 15 world championships, eight in 500cc and the rest in the 350cc class.
The AGV X3000 was the world's first full-face helmet and there is a range of colours available from $599.
Ago tribute helmet
Their Ago tribute helmet looks very similar to the helmets Ago worn in the 1960s and '70s, including colours, graphics and even the contoured chin piece that Ago requested so he could lean his head on against the tank.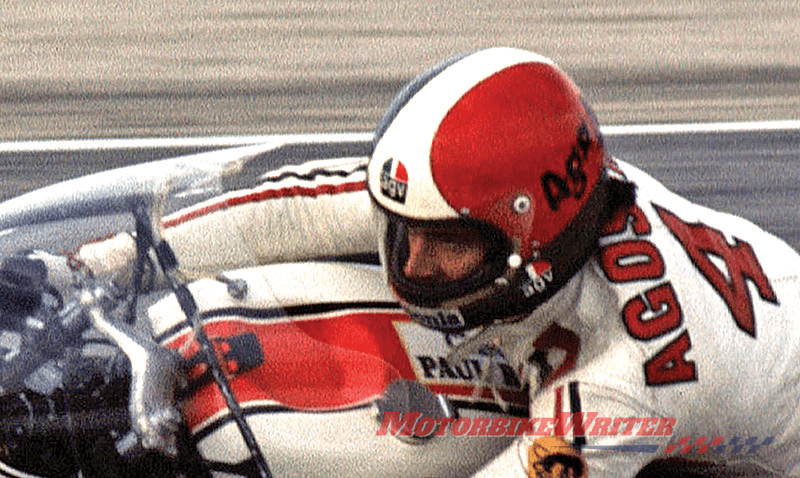 It also features a dual-button visor that can be opened with the left hand alone.
The interior features is made of leather and fabric with breathable, replaceable and washable padding.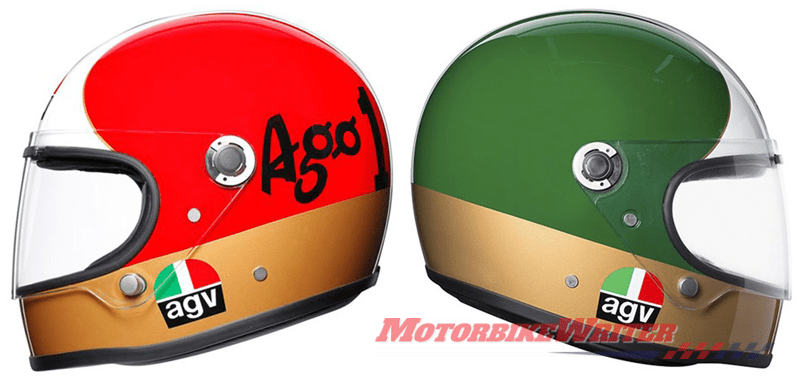 There are only 3000 available worldwide. It comes in a luxury leather bag in sizes 56-59.
The Ago is made of carbon fibre and weighs just 1290 grams in the smallest size.