There are several action cameras coming soon that aim to take away some of the GoPro's dominance in action sports such as motorcycling.
There's the wearable Panasonic HX-A1 ($US200) which is smaller, lighter and more aerodynamic; the Garmin Virb X and Virb XE ($US300-400) which can show data such as speed and lean angle; and we've mentioned before the Sena Prism (from $399) which allows you to control the device via spoken commands. (See story below.)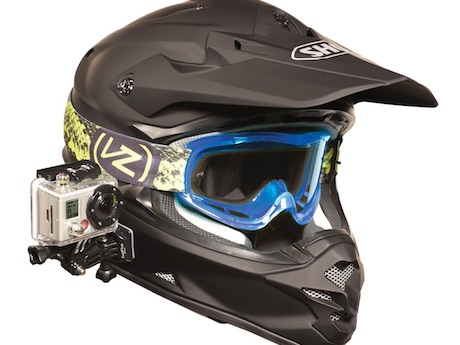 One of the biggest problems with the GoPro is that it is an odd and non-aerodynamic shape on a motorcycle helmet, your body or your bike.
The fact that it sits so far out on your helmet could be one of the reasons some people – police included – believe it is illegal and a possible danger in a crash.
That makes lipstick-shaped cameras like the Contour and the new Panasonic HX-A1 more suitable.
The Panasonic is just 83.1mm long with a maximum 26mm diameter and weighs only 45g. It is waterproof to 1.5m without the need for an external housing, shockproof from a height of 1.5m, freeze-proof down to -10°C and dust-proof. All of which makes it ideal for motorcycle use.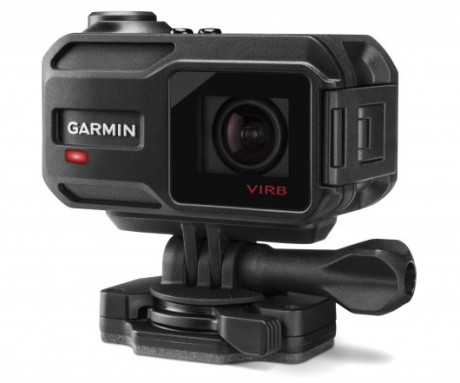 The Garmin Virb X ($US300) and Virb XE ($400) are a similar shape to the GoPro but are waterproof without the need for an external case. These X models replace more aerodynamic previous models, but Garmin says it allows more mounting options.
However, their key show-stopping attraction is that they can incorporate data in your videos via built-in, wireless sensors. This allows users to display data showing, for example, how fast you were going, your heart rate, GPS position, acceleration and lean angles.
Sounds like cool fun, but a huge word of caution: Police can confiscate the memory card from your camera if they believe it supplies evidence of a crime!