We've just found a series of spy shots courtesy of the gents and ladies at MCN showing a new Spitfire variant from CCM – and just like its limited edition sibling, this machine will be inspired by the brand's Flat Track history.
Word on the web is that the bike – rumoured to be called the Classic Tracker – will be blending CCM's current Street Tracker 'with more classic styling touches including a Monza fuel cap.'
"[the new bike] was spotted on two separate occasions – taking part in a photoshoot with CCM ambassador and former world trails champion Dougie Lampkin on the Cat & Fiddle in Cheshire, and on track at Aiden Collins' Ride & Skid flattrack school in Buxton," states a report from MCN.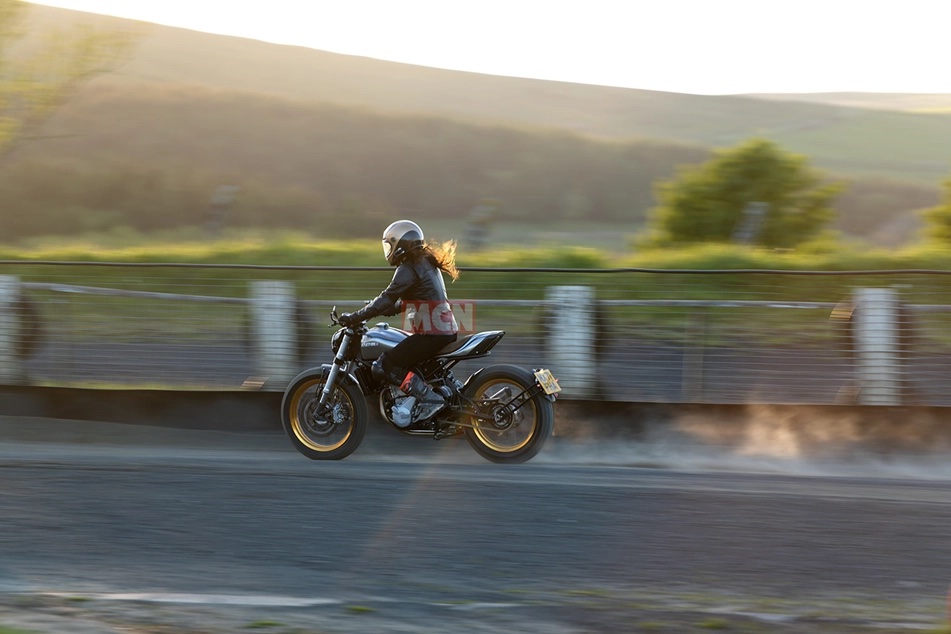 In the above photo (the one from Buxton, where the variant was ridden by Stephane Mezard, a CCM rider and 2021 supermoto champ with a return this year on a CCM FT6), the Spitfire looks nearly ready for dealership ranks, with the usual BMW-designed, ex-Husqvarna, 600cc peashooter heart complemented by the obligatory (handmade) frame, as well as gold spoked 19-inch rims (new), and silver inverted forks (also new) showing off a cleaner, sleek vibe.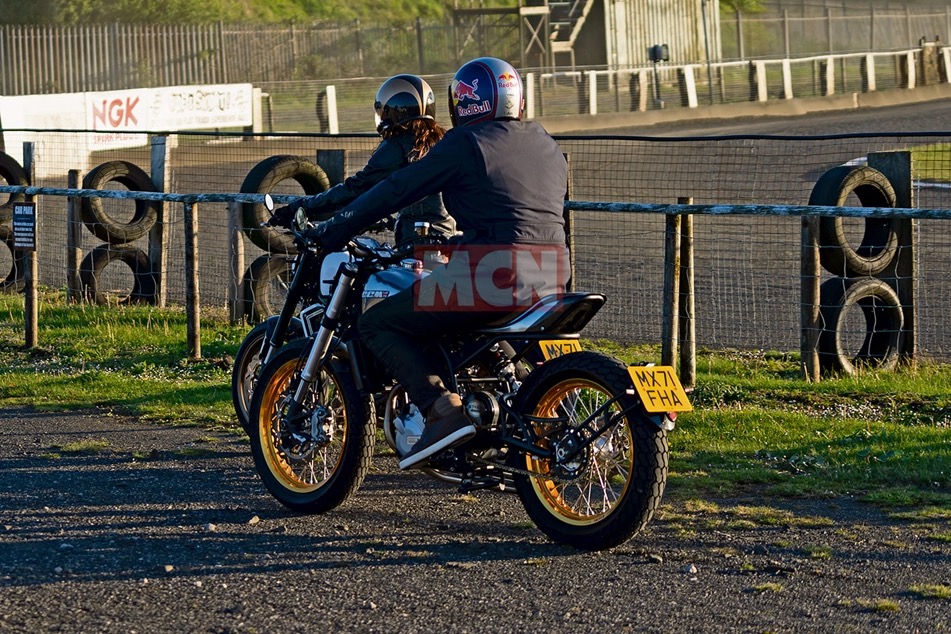 No side-mounted number boards here, though the front wheel guard is lower and the retro aesthetic is nicely preserved, with "quasi-knobbly tyres, Marzocchi inverted forks, J-Juan four-piston radial brakes and a racy, flattrack-style solo seat" finishing the setup.
We look forward to seeing this new machine debut for the season's festivities of fun. For other related stories, be sure to check back at our shiny webpage, drop a comment below letting us know what you think, and as ever – stay safe on the twisties. 
*Media sourced from
MCN
*