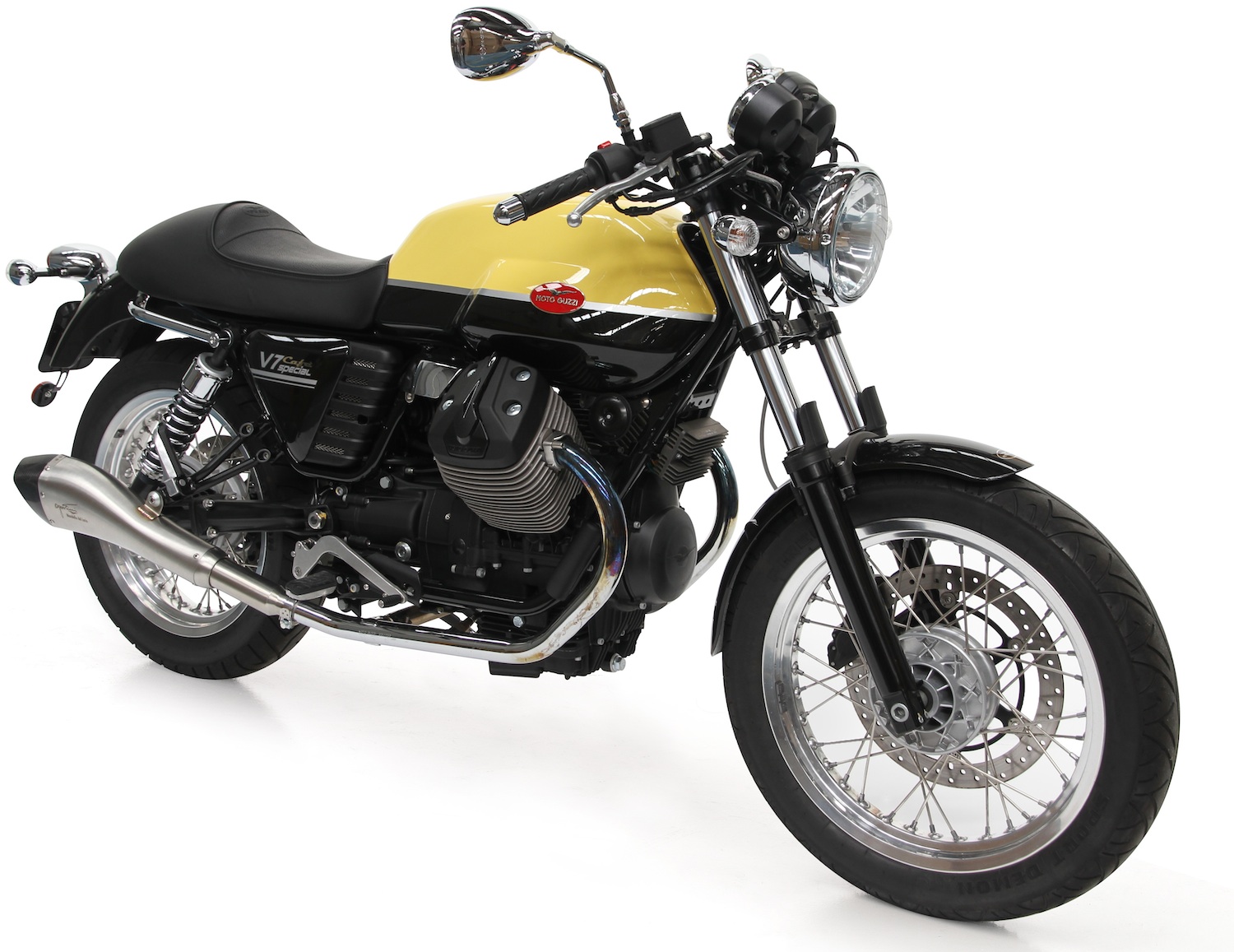 Here's something a little bit special for Christmas.
The limited edition Moto Guzzi V7 Special Cafe kit consists of an Agostini upswept dual slip‐on exhaust, cafe style solo seat and lowered clip-on handle bars.
It's valued at more than $2900, but it is free if you buy one of the leftover 2012 model V7 Specials at $15,590 ride away.
Apparently the 2012 models still haven't sold out and there are only a few left in black/yellow and red/white colour schemes, all with the special kit.
Moto Guzzi importers John Sample Automotive only brought in black/orange 2013 models and they have all sold out.
The kit is a seductive carrot to riders so JSG can clear the remaining 2012 stock and start ordering 2014 models which are not expected to arrive until at least April.
Click here for more information on the 2014 models.