Producing motorcycles with a 3D printer has moved to the next stage with the Airbus aviation company now printing and selling electric motorcycles.
The global company that makes Airbus planes also operates large-scale industrial printers to produce components. Now they have turned their attention to producing an electric motorcycle frame using aluminium powder.
It's called the Light Rider and it was developed by the aviation giant's APWorks 100% owned subsidiary in Germany.
The elaborate, hollow trellis frame is made of thousands of thin layers of aluminium powder just 60 microns thick.
They claim it makes the frame 30% lighter at just 35kg which is a boon for an electric bike as it will mean better range from the battery.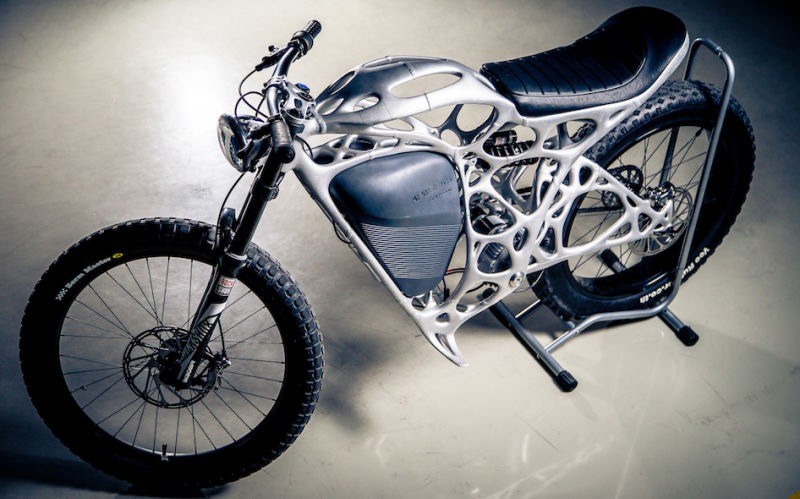 However, they haven't supplied details of the motor or battery, except to say it will have a maximum speed of just 80km/h and range of only 60km.
Only 50 Light Rider bikes will be made. You can secure one with a deposit of €2,000 ($A3100, $US2240), but the estimated retail price will be €50,000, excluding taxes.
But the Light Rider isn't the first working motorcycle produced with a 3D printer.
The first was produced by TE Connectivity and unveiled at the Rapid 2015 3D printing conference and exhibition in Long Beach, California.
The Harley Softail-styled bike only needed tyres, brakes, some wiring, battery, belt drive, mirrors, side stand, some bolts and an electric motor before it was ready to roll.
All the rest, including the frame, tank and wheels were printed in plastic.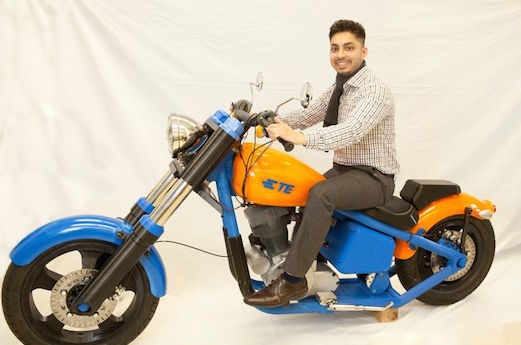 The TE Connectivity bike can support 181kg which would be good for a rider and passenger.
While the engine only outputs 1hp (0.75kW) and the bike has a top speed of just 24km/h, it is the start of a new era in motorcycle production.
TE Connectivity claims it took 1000 hours to design and then print the bike which cost about $US25,000 to build, although prices of 3D printing are quickly reducing.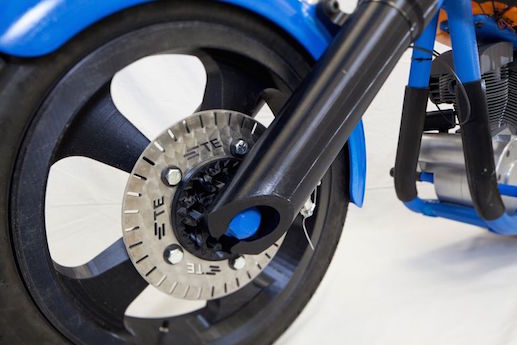 Home 3D printers now cost only a couple of hundred dollars, but they just make items out of plastic, which is fine for custom builders and restorers who may want to produce a plastic item that is difficult to obtain or uniquely designed.
Soon they could also be able to afford a metal 3D printer so they can even make engine parts as Michigan Technical University researchers have built a 3D metal printer that will cost less than $1500.