Here Are Top 21 Bizarre & Totally Awesome Helmets You Can Buy
Do you smile when you see someone wearing a helmet with a bizarre pattern? The people of today want everything fancy, then may it be a pair of jeans or food. It is the same about motorcycle helmets as they reflect your personality or helps in its development.
1. LS2 SC3 Helmet with Crazy Graphic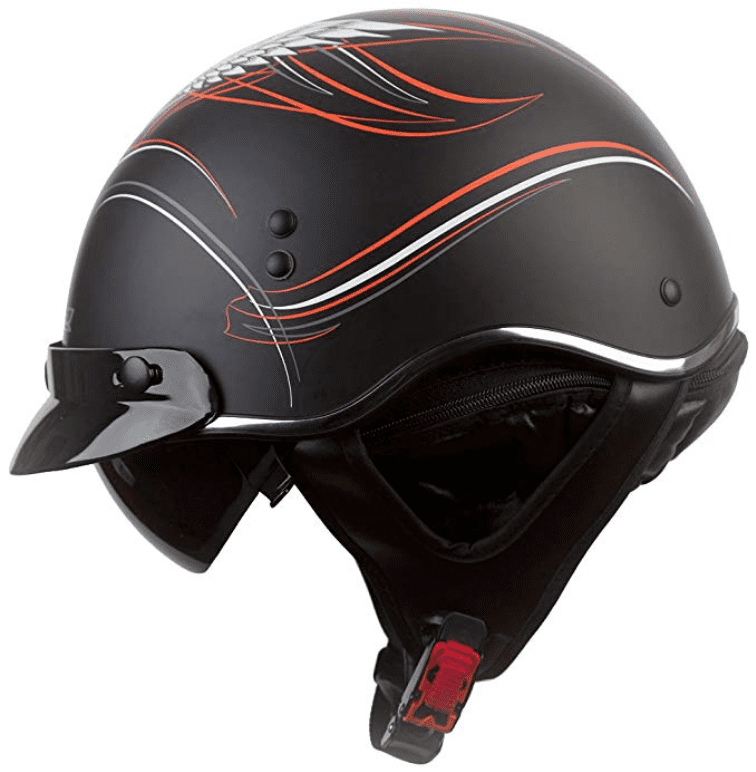 LS2's SC3 Helmet with Crazy Orange Graphic is a half helmet with a drop down full eclipse sun shield. It is approved by DOT as per US safety standards. The helmet comes with a small peak on the top that protects your eyes from direct sunshine while driving.
An interesting feature of the SC3 Helmet is the zip-off neck skirt, which can keep you warm during winter rides.
2. Zoan Blade SV Reborn Green Black Full Face Motorcycle Helmet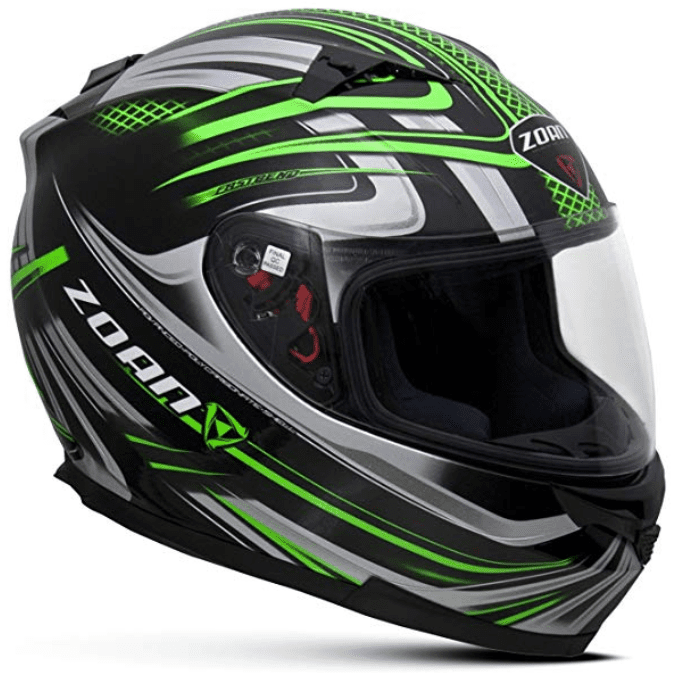 Designed with stylish features like inner sun shield, ventilation system, and audio system pocket, the Zoan Blade SV Reborn Motorcycle Helmet is the helmet you need. The helmet is oval-shaped rather than round so that it fits the wearer's head comfortably.
It is an ideal choice for street bike racing as it is constructed using ABS material, which makes it lightweight and durable.
3. OSNICH Japanese Animation Full Face Adult Motorcycle Helmets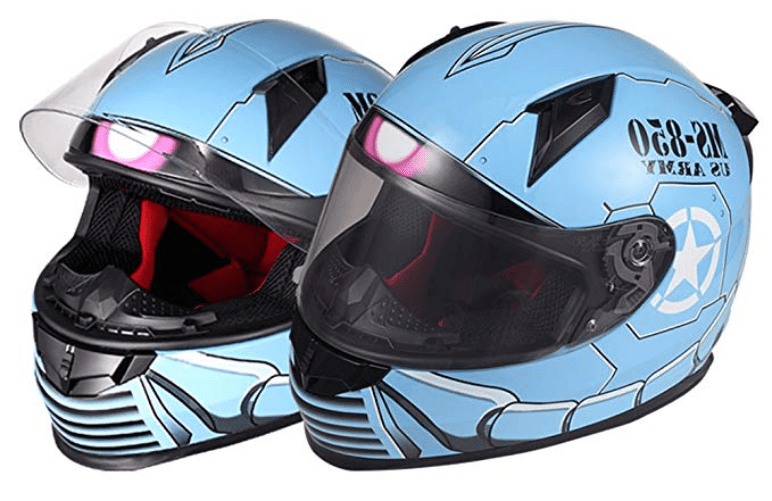 Lined with EPS liner pads and constructed with lightweight ABS material, the OSNICH Japanese Animation Full Face Helmet has a vented diffuser on the top, front, and rear vents. The vent system keeps you cool during the summers and vice versa.
Also, it doesn't let fog visor fog up, ensuring clear vision 24/7. The full face helmet is DOT certified according to US safety standards.
4. Manngsr Male/Female Personality Black Cat Full Face Motorcycle Helmet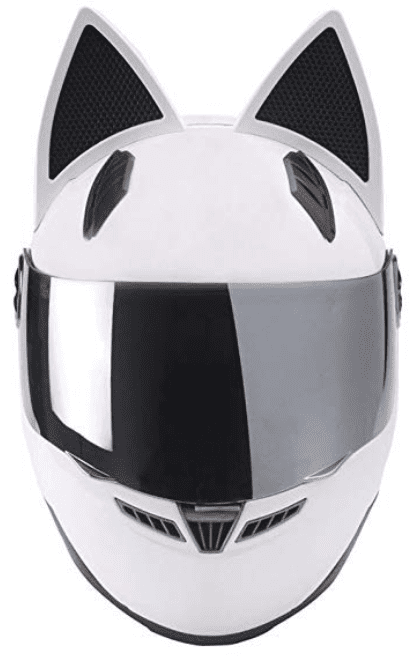 This cat helmet by Manngsr exceeds DOT safety standards and FMVSS-218 and is the most comfortable helmet you'll ever come across. It is lightweight and oval-shaped that reduces noise caused by wind while driving at high speeds.
Apart from using it for motorcycle riding, you can also use the helmet for cycling, motocross, riding ATV, and any cross-country sports.
5. Jade Dragon PJ Tactical Fast Helmet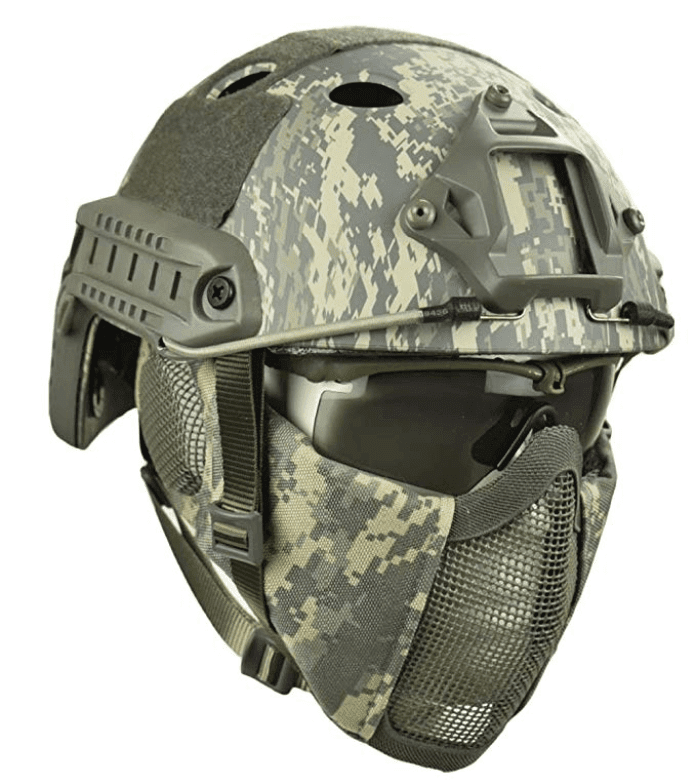 Jade Dragon PJ Tactical Helmet is a cool way to pay tribute to the hundreds and thousands of soldiers who are risking their lives to protect yours. The helmet package includes a fast helmet, tactical goggles, foldable mask, and some other accessories.
Either side of the helmet can be used to hold goggle strap clips, safety lights, velcro panels, and flashlights.
6. Biltwell Inc. Gringo S Checker Helmet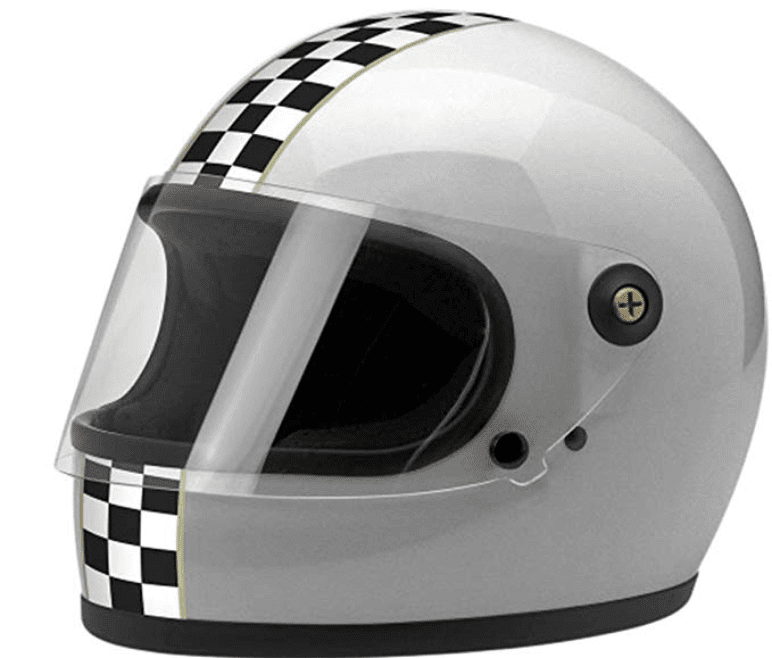 This retro-themed helmet with gringo checker pattern is not an everyday choice for many people, but if you want to try something new but conservative, you should go for it. The sleek design and oval-shape make it a comfortable fit. It is made with injection-molded lightweight ABS material and has a hand-painted finish.
7. Demon Podium Full Face Mountain Bike Helmet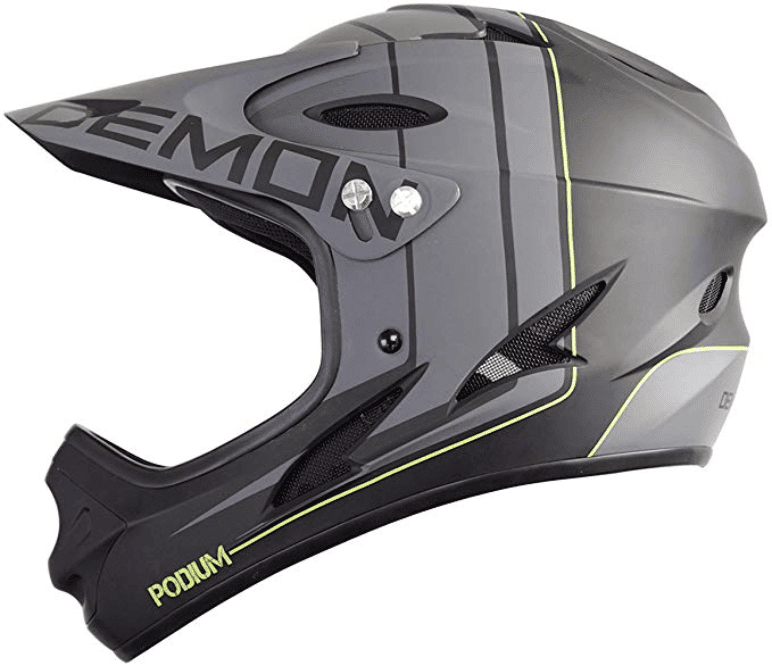 The Demon Podium Full Face Mountain Bike Helmet weighs only 2lbs 2oz, making it the lightest adult helmet in the market.
It is CPSC Certified and has 13 open and close, convenient air flow vents that help in maintaining body temperature, preventing accumulation of sweat, and preventing the visor to get foggy. The helmet has an oval shape so that it fits comfortably without causing unease in the beginning.
8. Shoei Revive GT-Air Street Bike Racing Helmet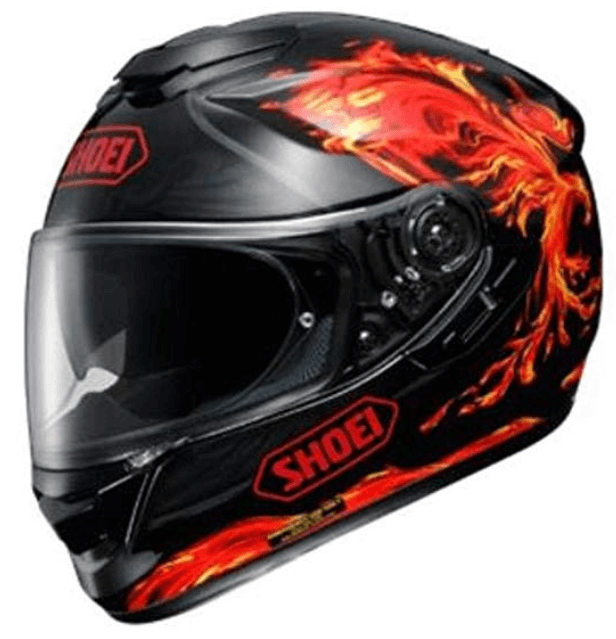 One of the best motorcycle helmet brands in the market, the Shoei Revive GT-Air Street Bike Racing Helmet is an ideal choice for a full-time biker.
It is constructed using the best quality materials available. The helmet is lightweight, weighing only 5.2 pounds. Top features of the racing helmet include internal sun shield, Pinlock anti-lock system, and noise reduction design.
9. AGV K3 SV Elements Motorcycle Helmet
This stylish multi-colored African print helmet is totally a must-have. The helmet is DOT approved as per US safety standards.
It comes with a micrometric adjustment buckle, open and close ventilation system, and dual flip-up visor system. The helmet's outer shell is constructed with High Resistance Thermoplastic Resin, which protects the pattern in harsh weather and makes it sturdy and strong.
10. AGV K3 SV Tartaruga VR46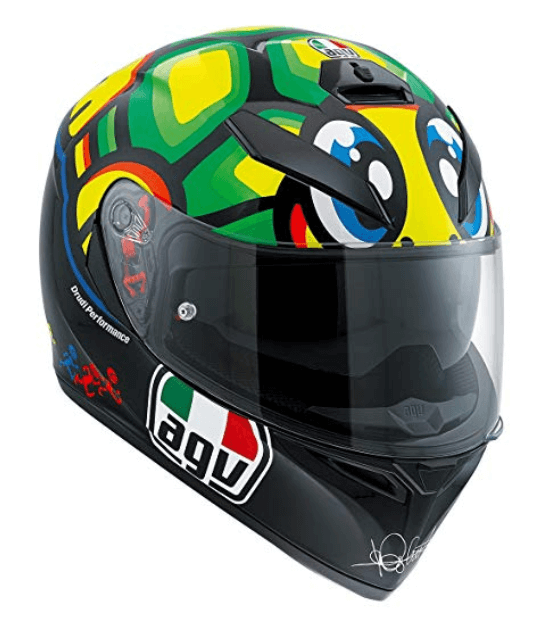 The full face AGV K3 SV Tartaruga VR46 helmet is lined with Dry-Lex foam, which has the comfiest padding. It is coated with an antimicrobial solution that destroys any harmful bacteria and fungal growth.
Don't worry about the design melting if you riding across a hot desert because it is coated with HIR-TH high resistant thermoplastic resin, which keeps the colors from spreading.
11. Biltwell Gringo Helmet – Brite Silver Metal Flake
Every fashionista needs to own the Biltwell Gringo Helmet. Not only is it stylish, but also very functional. It has an oval shape that fits the wearer comfortably.
The chin strap made out of lycra and chin rest made out of bio-foam while its shell is constructed using injection molded ABS material and has a hand-painted finish.
On the inside, the Gringo Helmet has a bio-foam padding that has been stitched in diamond-stitched quilted open-cell pattern.
12. Outlaw T-72 Dual-Visor Glossy Motorcycle Half Helmet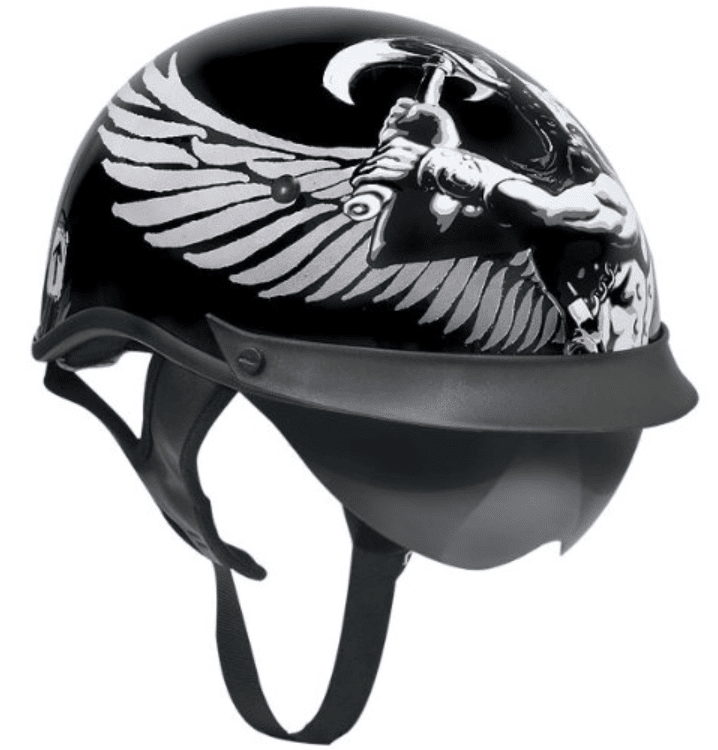 A stylish half-helmet, the Outlaw T-72 Glossy Motorcycle Helmet is perfect for short-distance rides. It is a go-to choice for those who live in hot and humid states where wearing a full-face helmet isn't a possibility.
The helmet has the logo of Valknut, a Viking god with an axe and wings on its top finished by a glossy coat.
13. Bell Custom 500 Open Face Motorcycle Helmet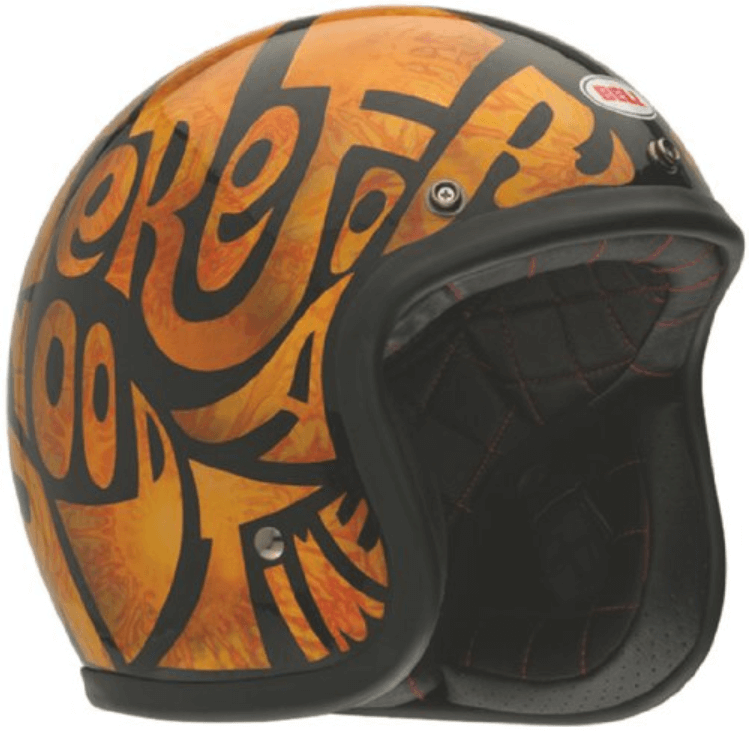 The Bell Custom 500 Open Face Motorcycle Helmet has an antimicrobial absorbent EPS liner that not only destroys microbes like fungus and bacteria but also absorbs sweat and excretes it into the atmosphere. It is built using low-profile composite material that imparts the helmet stability and durability.
14. Krash Techno Geo Youth Mohawk Helmet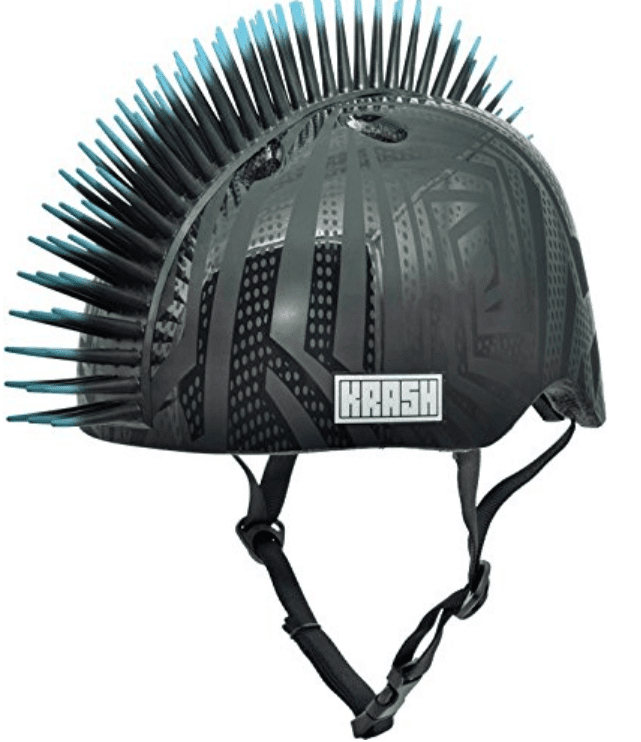 One of the most bizarre helmets that you can ever one, the Krash Techno Geo Youth Mohawk Helmet is the perfect Christmas gift for 16-years old bikers. The helmet comes with adjustable strap and aerodynamic cooling vent system on the top and back to maintain body temperature and air circulation.
15. AGV K3 The Donkey Full Face Motorcycle Helmet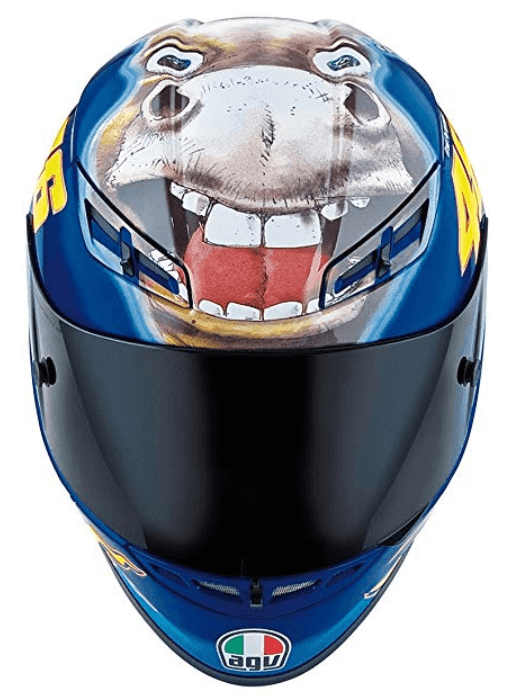 The Donkey helmet by AGV is a risky choice but definitely worth it. Buy the helmet for yourself, so anyone of your team member can identify you while driving. Technically speaking, the motorcycle helmet has a thermoplastic shell and inner padding with Dri-Lex® fabric that makes it the most comfortable helmet ever.
16. AGV K3 Adult Helmet – Chicken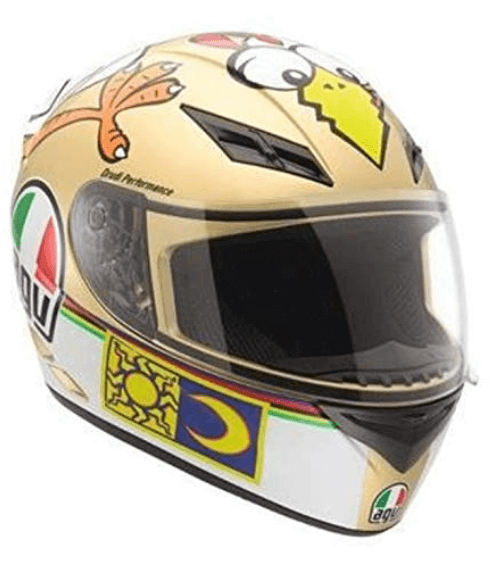 This bizarre Chicken Pattern helmet is a perfect gift to someone who loves chicken. The crazy colors and pattern doesn't let the wearer go unnoticed.
It is constructed using a thermoplastic material that only protects the print from UV rays but also mentions body temperature. It has a clear shield for wide vision during the day and nighttime.
17. LS2 Helmets Subverter Voodoo Unisex-Adult Off Road MX Helmet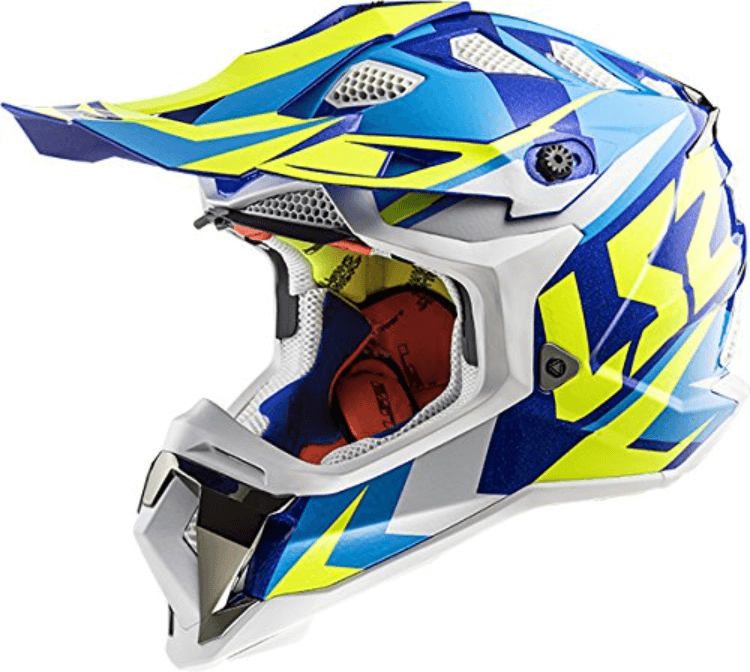 LS2 Helmets are known for their stylish design and crazy prints and this helmet is no different. Not only are these helmets colored from the outside but also from the inside that makes it the best gift to a motorcycle rider.
The helmet shell is made out of Kinetic Polymer Alloy, which as its very own energy management system that helps in temperature regulation.
18. O'Neal Fury RL II Warhawk BMX Mountain Bike Helmet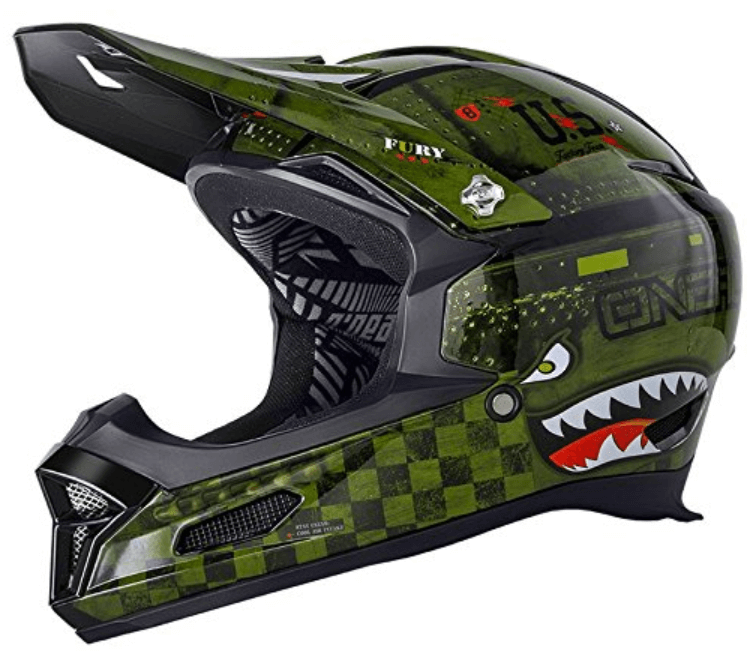 Worn by popular off-road bikers, the O'Neal Fury RL II Warhawk Bike Helmet has a height adjustable visor. It weighs only 950g, making it one of the most lightweight motorcycle helmets around. It has space on top for mounting a Go-Pro for shooting cool videos while driving.
19. Hustler Hardcore Dual Sport High-Viz Neon Motorcycle Helmet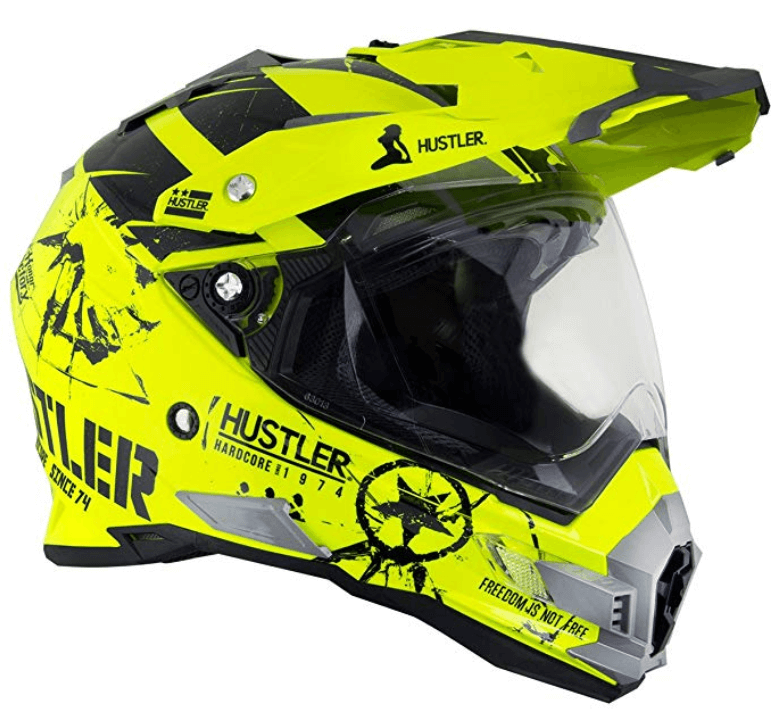 The bright yellow helmet has an irresistible pull that you simply can't deny.
The ergonomic helmet has top quality features including dual visor system, multiple ventilation systems, moisture-wicking cheek pads, adjustable visor peak, and breath guard. It is lined with EPS liner for absorbing shock during impact.
20. Dual Sport Helmet – Off Road Motocross Helmet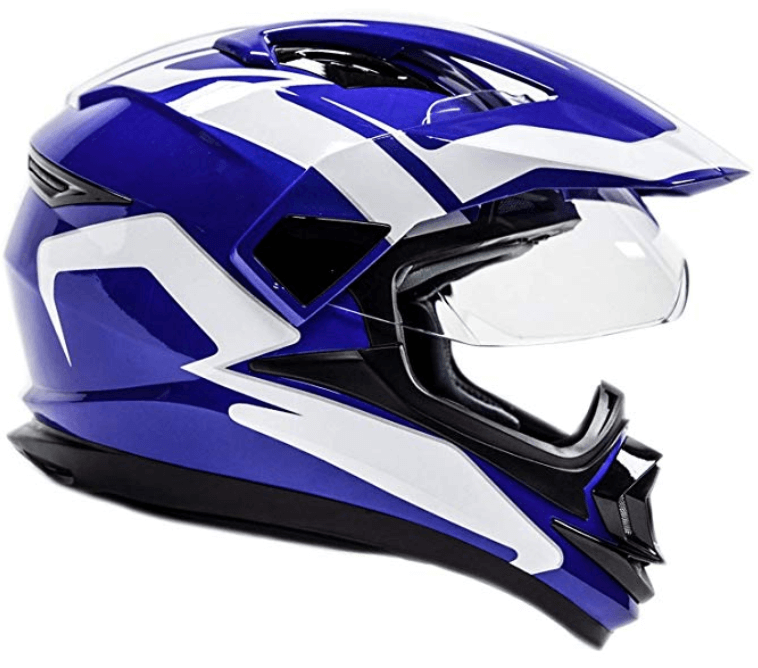 Looking at this helmet, you might wonder what is so bizarre about it because the colors are simple. Take a close look at its structure, which is very different than any other you've come across till date. You can convert the helmet from a shield configuration to shield-less. The helmet's visor is designed to stay down while driving at high speeds.
21. NENKI Dual Sport Helmet by Full Face Motocross Helmet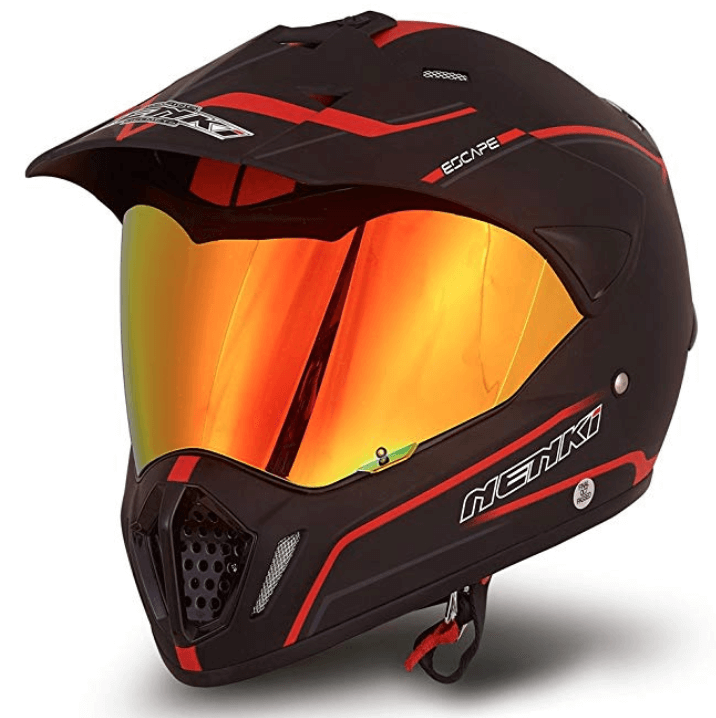 Another cool-looking helmet, the NENKI Dual Sport Helmet is a must-have for every cross-country biker. The helmet has an Iridium red visor and clear visor. Also, it is lightweight and has inner comfortable foam lining and cheek pads that can be removed for washing and can be replaced as well.