Ducati recognises that black is never out of fashion with their "Dark" models over the years and now they have added the XDiavel in "Matt Liquid Concrete Grey" for 2019.
The mean-looking bike will be unveiled on Tuesday (2 October 2018) at the Intermot motorcycle show in Cologne.
Black is concrete grey
Ducati doesn't call this black colour scheme "Dark", but "Matt Liquid Concrete Grey".
Whatever! It just looks fantastic and is nicely offset by a dark brown seat and blacked-out engine.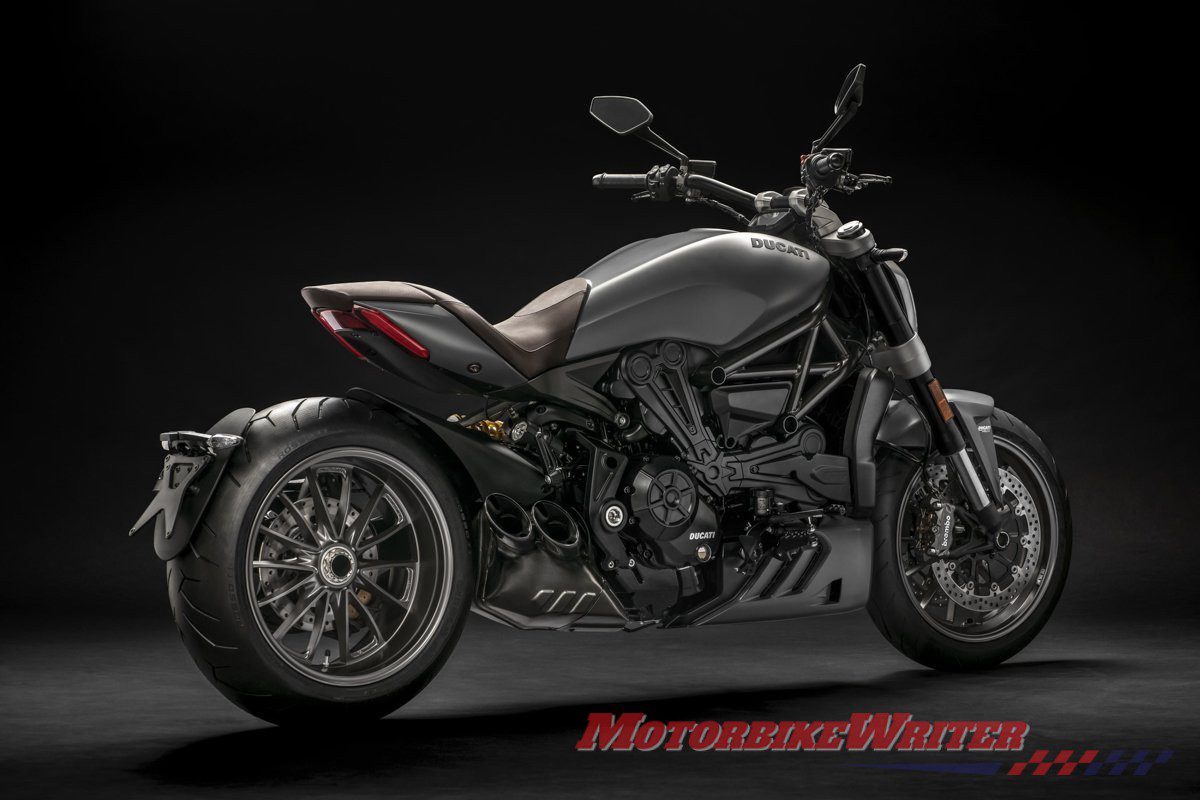 There are no mechanical changes or extra features expected on the 2019 XDiavel.
However, the company will also reveal the 2019 XDiavel S at Intermot with some updates.
It will feature a headlight with a daytime running light, diamond-like-carbon-coated fork tubes, Brembo M50 front brake calipers, dedicated machined rims, and machine-finished engine belt covers.
The S will again come in "Thrilling Black" and "Iceberg White" with red-trimmed graphic stripe.
The Italian manufacturer recently unveiled its updated Scrambler Icon and we expect the same updates will be unveiled on Tuesday across the rest of the 803cc range.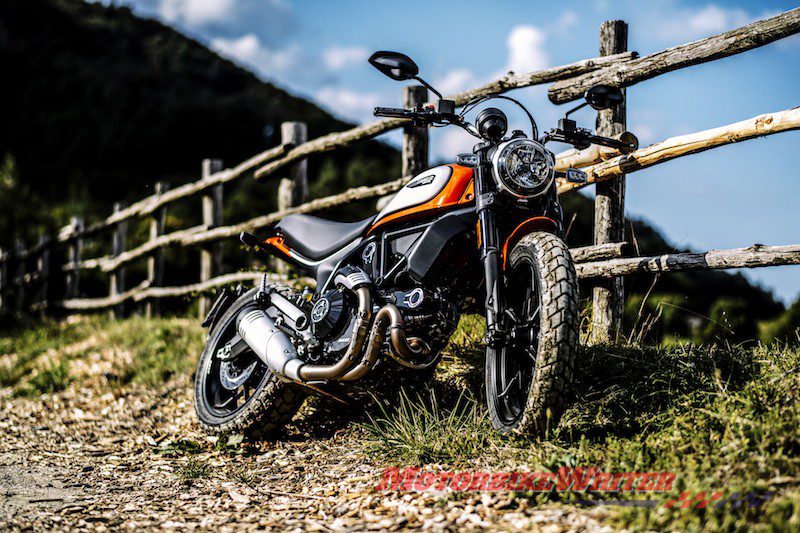 They are also expected to unveil a homologation special version of the V4 superbike to compete in World Superbikes. Sadly it is tipped to have those ugly little winglets!
Extra cost
There is no word on when the Matt Liquid Concrete Grey XDiavel will arrive in Australia, but it is bound to attract a price premium.
All motorcycle manufacturers charge more for multi-colours, race replica paintwork, metal flake, multi-coat, pearl finish or other special colour schemes and paintwork.
However, Ducati some times just charges more for plain colours.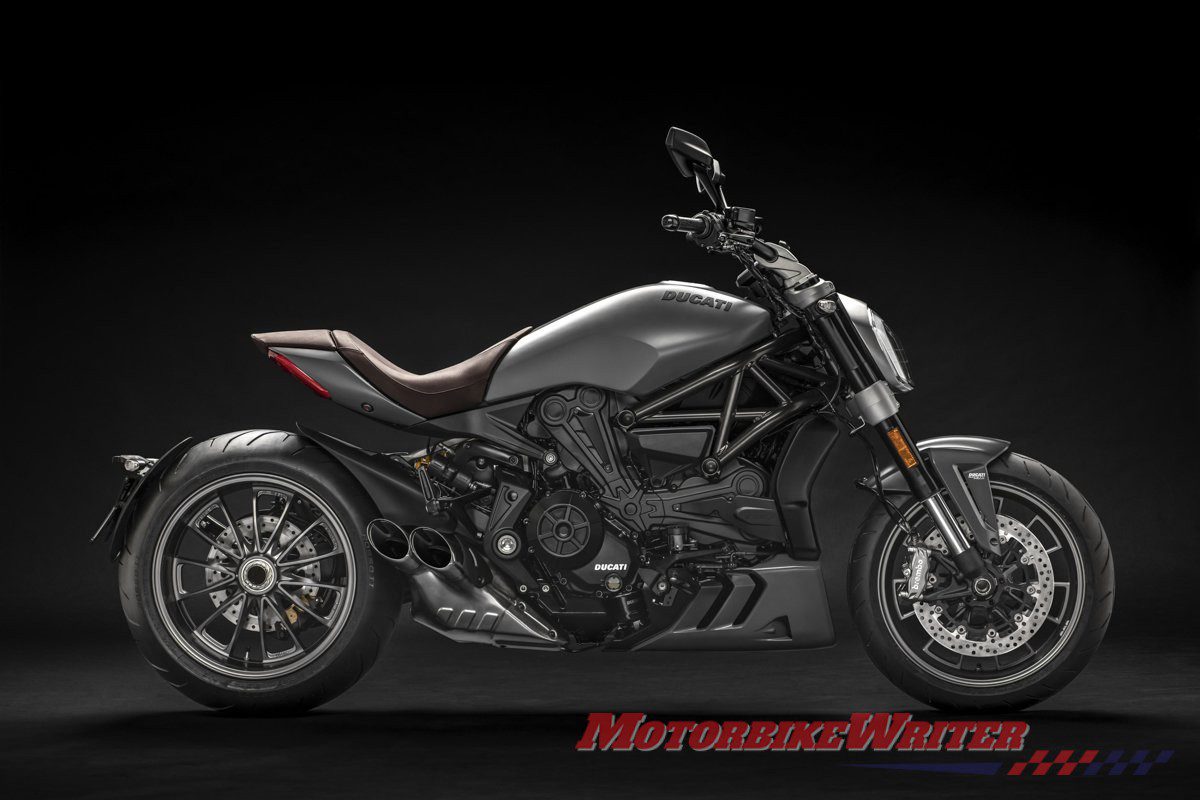 If you are buying Mercedes-Benz or BMW cars, you will be charged more for any colour other than black or white. As far as we know, Ducati is the only motorcycle manufacturer to do this.
Perhaps Ducati believes their customers are so passionate about their bikes, they will pay the extra cost.