The 2017 Harley-Davidson Iron Run will return to Queenstown in the South Island of New Zealand where the inaugural event was held last year.
Meanwhile, thousands of riders and pillions are pouring into Paihia in the Bay of Islands in the far north of the country for the 2016 Iron Run today and tomorrow (March 11-12).
Harley-Davidson Australia and New Zealand boss Nigel Keogh says he wants to rotate the event between the North and South Islands each year.
Rather than arrive by car, Nigel rode up from Auckland over two days with media, brand ambassadors and dealers, celebrating his 41st birthday along the way.
"I think it's important to show that we all ride," says Nigel who rides to work in Sydney at least three times a week and organises office ride days for the entire staff every quarter.
On arrival at the Paihia venue on the sacred Waitangi Park, Nigel met with Maori leaders for an official greeting ceremony and presentation of gifts.
The opening night included a VIP party for Harley guests, although the event is also open to riders of other bikes.
Harley customer experience officer Garry "Gaz" Luxmore says they have almost 2000 registrations, which is slightly down on last year.
"We expected that because the first year there was a bit of mystique about it and that's why numbers were solid, but this is a beautiful location too, and iconic," Gaz says.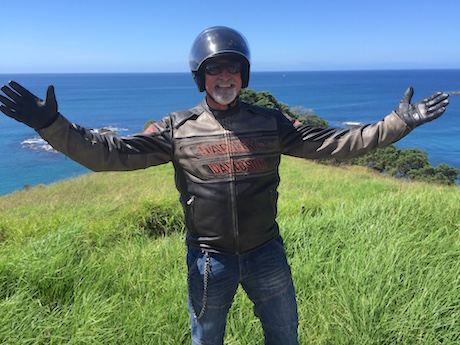 "It's also fantastic to see some riders on other bikes coming along and experiencing first hand what it's like to own a Harley and the camaraderie we enjoy.
"The only way to feel good about Harley is to experience it and take a test ride. We call it experiential marketing."
Consequently, the 2016 Harley test ride fleet has been solidly booked.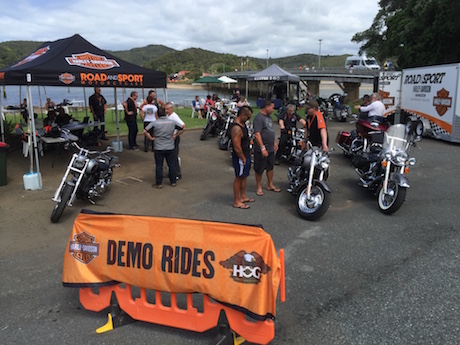 Rally goers have also been taking escorted rides through the magnificent hills and scenic coastline on some world-class motorcycle roads.
Our final leg into Paihia took us along the fantastic and very challenging Old Russell Road on to Russell Island with a ferry ride to our final destination.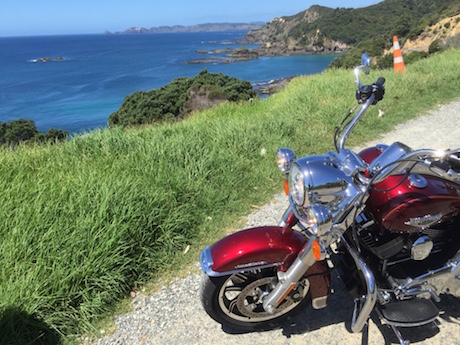 The Paihia community has been very welcoming to the riders, allowing them to park on footpaths and in parks to accommodate the many bikes.
Jaega, a bartender at the Waitangi Copthorne Hotel says she is enjoying the thundering sounds the many Harleys.
"I was almost born on a Harley," she says. "My father didn't have a car and when my mum went into labour he had to drive here there on his Harley."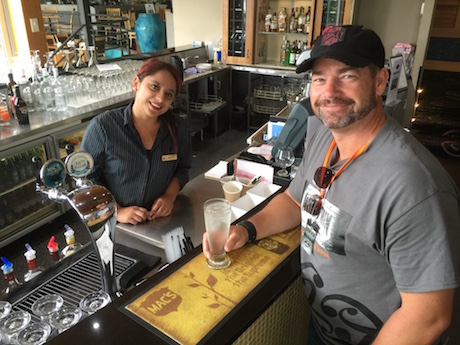 There will be more thunder tomorrow morning when more than a thousand Harleys take part in the annual Thunder Run trough the town and district.
It will be followed by a bike show, judged by Nigel, Gaz and Motorbike Writer.