The long-awaited 2-litre Honda Goldwing has again failed to materialise, instead receiving minor tweaks for 2020, just two years after a major update.
Honda fans have been tapping a 2-litre version for some years, but instead of making a more powerful bike, the Honda techs have made one that handles better at low speeds, such as parking.
We've seen people grappling with the heavy bike in parking situations and dropping them.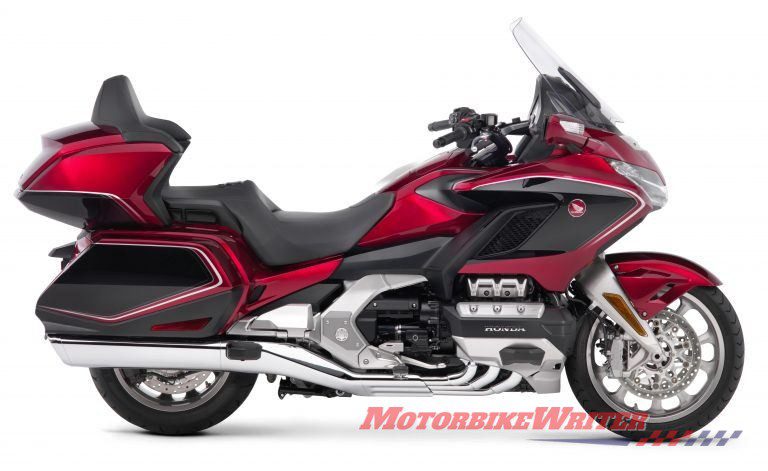 So Honda has improved the fuel injection and Dual Clutch Transmission so it is smoother at walking pace.
They have also fiddled with the suspension for better balance in parking situations and some other minor tweaks.
Surely these minor tweaks for 2020 mean the bike might finally be due for an upgrade to two litres the following year for Euro5.
It is also tipped to get emergency brakes,  a head-up display windscreen with touchscreen sensitivity, a climate-controlled seat and a seven-speed DCT.
2020 Honda Goldwing
Other minor tweaks for 2020 are a second USB connector in the left saddlebag, while the new Tour version gets LED fog lights and bigger passenger grab handles.
The 2018 update was much more extensive with the introduction of Apple CarPlay, adjustable electric windscreen, major weight loss, new frame, double wishbone front suspension, Smart Key, four selectable riding modes, Hill Start Assist and Honda Selectable Torque Control (HSTC).
The flat-six engine was also revamped with four valves per cylinder.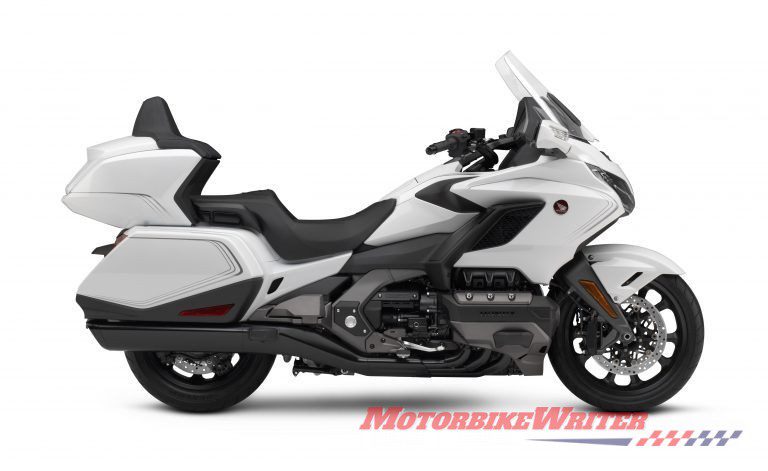 There is no word yet from Honda Australia on arrival or pricing.
Colours options may include Candy Ardent Red, Matte Ballistic Black Metallic and Pearl Glare White with a combination of black, silver and red engine details.