1958 Ariel Cyclone
650 OHV Vertical Twin
1958 ARIEL CYCLONE A VERY RARE BIRD
Ariel was early to the vertical twin party started by Triumph with the 1938 500cc Speed Twin. Their first entry was the model KH 500cc parallel twin launched in the first year of civilian production following World War 2, 1945. The KH was designed by the legendary Val Page, utilizing two chain-driven cams and a one-piece crankshaft. Its layout followed the British norm of the day. When Ariel decided it needed a 650 twin, they simply adapted a BSA A10 650 twin engine, it was the cheapest way after all. BSA owned Ariel, having purchased it from Jack Sangster during the war. It made perfect sense. The new Ariel 650 twin was called the Huntmaster. The '58 Cyclone utilized a high-compression version of the Huntmaster engine. It was a two-year-only model (1958-1959) and just 174 examples were produced total.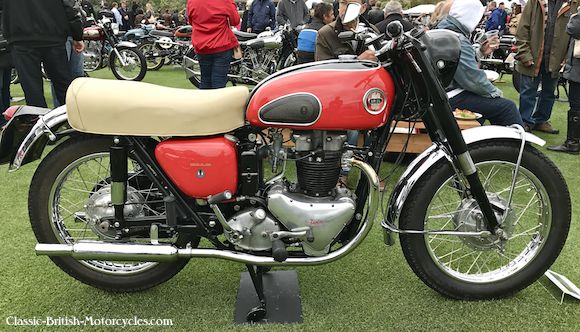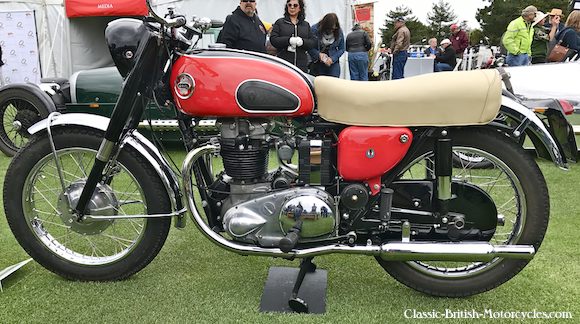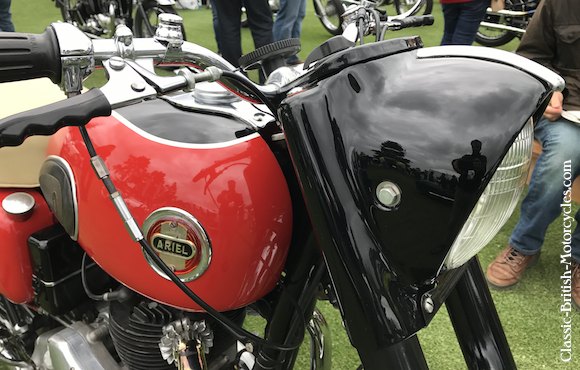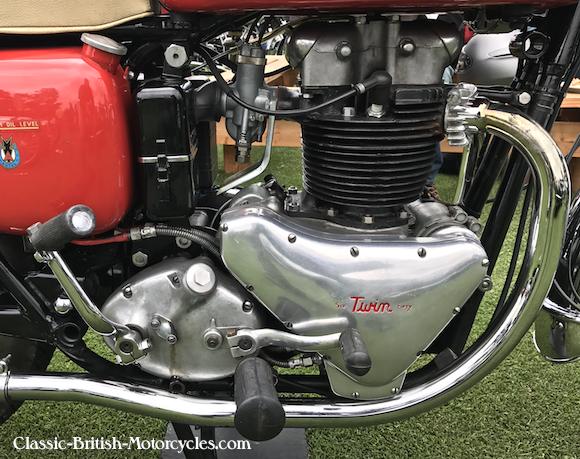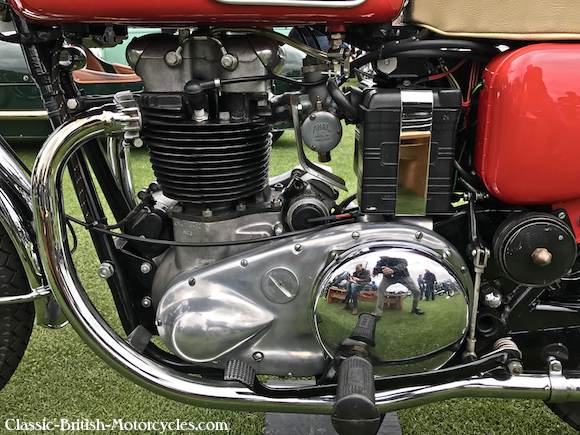 BUDDY HOLLY & THE 1958 ARIEL CYCLONE
As the story goes, in May of 1958 Buddy Holly & the Crickets were burning up the charts with their latest hit "That'll be the Day". They had just returned to Dallas, Texas after their World Tour and the band decided to buy 3 brand-new Harleys in Dallas, the ride them the 300-miles back to their homes in Lubbock, Texas. But the Harley dealer didn't recognize them, and refused to take them seriously. So, they walked out and ended up into Ray Miller's Triumph-Ariel dealership where Miller sold Holly's bass player, Joe Mauldin a new Triumph Thunderbird, and drummer Jerry Allison a new TR6A Trophy. Buddy Holly himself chose a brand new 1958 Ariel Cyclone, then the three of them rode over to the Harley store and did burnouts in his parking lot before riding home to Lubbock in a thunderstorm. Within less than a year, Buddy Holly would be dead, killed in a plane crash. His Cyclone passed through several hands, family, friends, the other two Crickets, even Waylon Jennings (who played with Holly briefly before his death). It sold in auction in 2012 for $450,000 and now sits in the Buddy Holly Center in Lubbock TX.
---
1958 Ariel Cyclone SPECIFICATIONS
Engine type:
Displacement:
Bore & Stroke:
Compression ratio:
Horsepower output:
Top speed:
Fuel capacity:
Curb weight:
Air-cooled OHV parallel twin
646cc / 39.42ci
70mm X 84mm
8.3:1
40 bhp @ 6300rpm
104.5 mph
4.5 US gal / 17.0L
432 lbs / 196 kg