1939 Triumph T100
1939 TRIUMPH T100 – THE LAST PRE-WAR TIGER
The Tiger T100 was launched in 1938. Performance was boosted by the use of high-compression forged pistons and polished ports and internals, the result being a machine that could touch 100mph in road trim and exceed it with the silencer end-caps removed. The 1939 Triumph T100 Tiger, and all other pre-war twins, used a magdyno for electric and spark, which would be replaced postwar with a separate dynamo and magneto. This was also the last year for girder-style front forks, which would be replaced with telescopic forks once post-war civilian production resumed in 1946.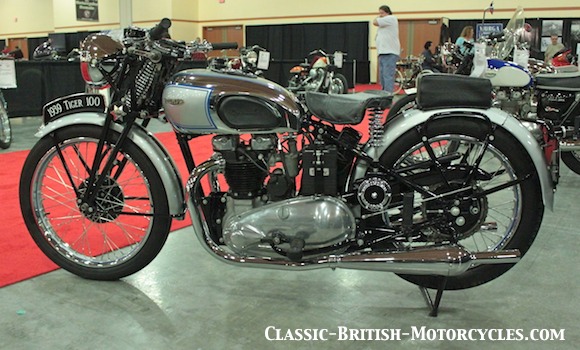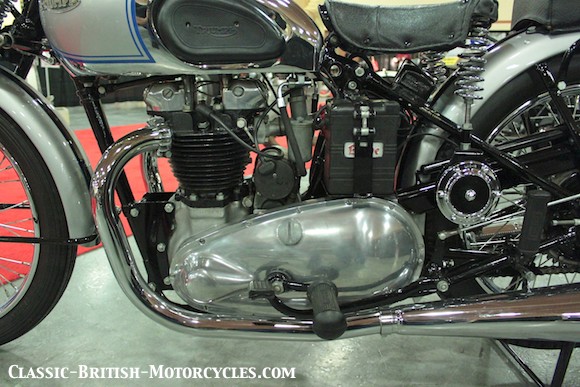 1939 TRIUMPH T100 – WHAT'S IN A NAME?
In Triumph parlance, the alpha-numeric model designations like "T100" were meant to indicate the claimed top speed of the bikes. The numbers started low in the 1930s with the T90, but the new Tiger was good for a true 100 mph, and so the title T100 seemed right. When they later applied the "Tiger Treatment" (ie: higher compression and hotter cams) to their new 650 twin, it became the Tiger T110, good for 110 mph. When they launched the Bonneville in 1959, it was faster still, and so earned the name T120, supposedly good for for 120 mph. This trend almost ended there. After all, how much faster could an old British street bike go, anyway? Probably true. But in 1973, when Triumph punched out the 650s and made them 750s, the 750 Bonneville became the T140, even though few thought it would ever make 140 mph. They must have had a lot of faith in their new '69 Trident because they called it T150. In its final year of production, the '75 Trident got bumped up again this time to T160. Has anyone ever gotten a stock Trident up to 160 mph? I'm curious. I'd love to hear about it. Contact me if you, or someone you know, have.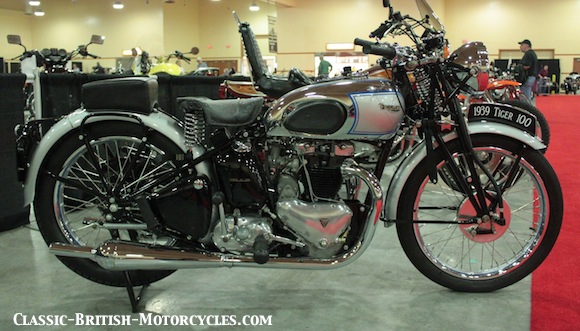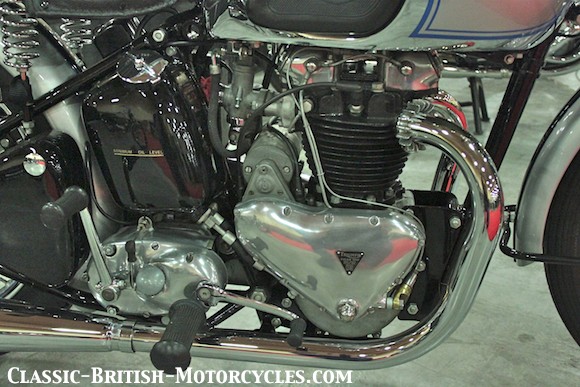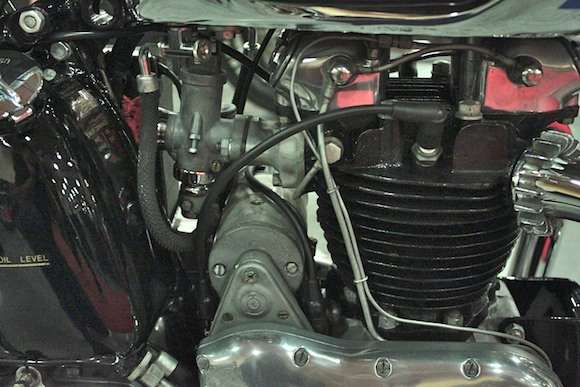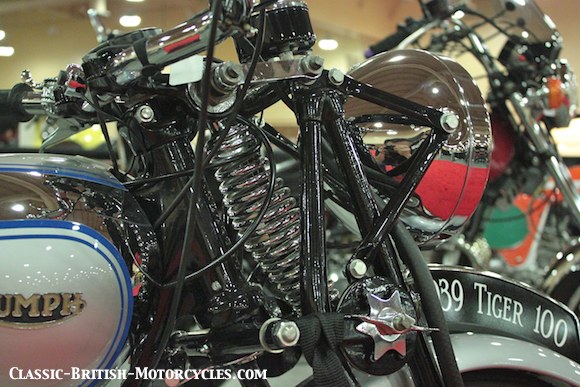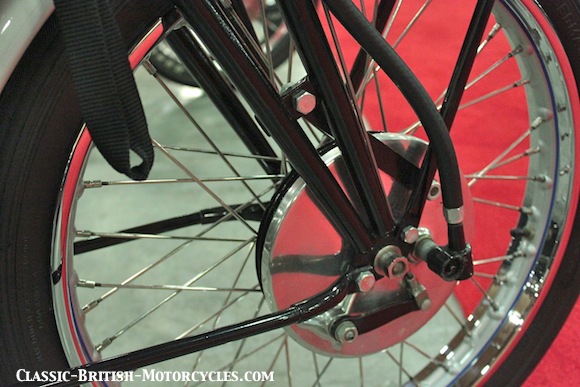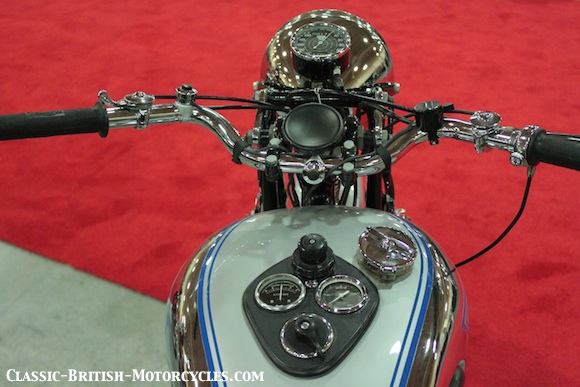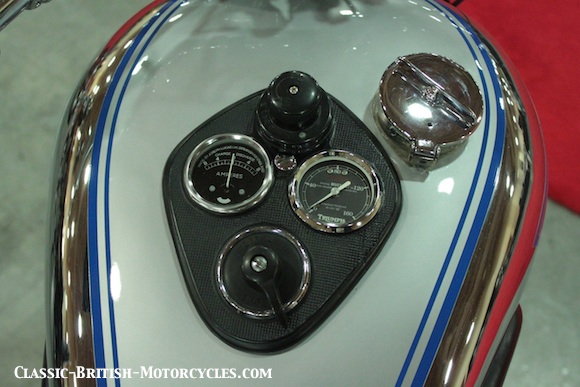 ---
1939 Triumph T100 SPECIFICATIONS
Engine type

Displacement

Bore & Stroke

Compression

Carburetor

Ignition

Engine output

Primary drive

Clutch

Gearbox

Ratios, overall:

1st, bottom

2nd

3rd

4th, top

Final drive

Frame type

Wheelbase

Seat height

Ground Clearance

Suspension, front

Suspension, rear

Brake, front

Brake, rear

Tire, front

Tire, rear

Fuel capacity

Curb weight

Air-cooled OHV vertical twin, non-unit

498cc / 30.5 ci

63mm X 80mm / 2.48″ X 3.15″

6.0:1

1- Amal Monobloc, Type 276

Lucas magneto

25 bhp @ 6000 rpm

1/2″ X .305″ chain

Multi-plate, wet

4-speed, non-unit, right foot shift

12.20:1

8.45:1

5.95:1

5.00:1

5/8″ X 3/8″ chain

Brazed-lug, full cradle, rigid

55.75″ / 141.6 cm

31.0″ / 79 cm

6.5″ / 16 cm

Telescopic fork, hydraulic damping

None, rigid frame

7″ SLS drum

7″ SLS drum

3.25″ X 19″ Dunlop

3.50″ X 19″ Dunlop

4.0 gal / 18 liters

365 lbs / 165 kg