1926 BROUGH SUPERIOR SS80 WAS AN EARLY BIKE
Brough Superior was established by George Brough in Nottingham, England in 1924. He bucked convention and rather than mass-producing huge volumes of identical machines, he designed every bike to meet the exact specifications of the customers. The bikes were literally 'fit' to the riders' size, weight, needs and preferences. It is said that every set of handlebars on every Brough Superior is unique. 1925 was the first year of 'production', if you could call it that. They build just 69 machines at an average price of around £170 (the equivalent of around $8,900 in 2016 dollars), a huge sum of money at the time.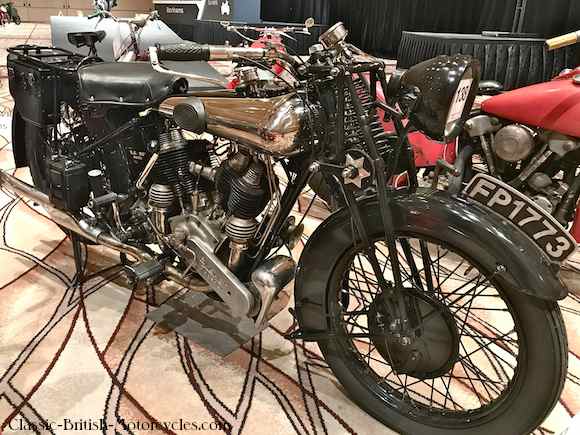 1926 BROUGH SUPERIOR SS80 IS THE "ROLLS ROYCE OF MOTORCYCLES"
Brough promoted the motorcycles he built at "The Rolls Royce of Motorcycles", and even got Rolls Royce to give their permission to use the reference, but it took a member of R-R's engineering staff touring the Brough Superior factory before permission was granted. Everything about Brought Superior Motorcycles was top-notch, of the finest quality, and assembled with meticulous attention to detail. Just like Rolls Royce cars. This level of precision allowed Brough to guarantee that all his motorcycles would be capable of at least 100 mph, heady stuff in the 1920s and 30s.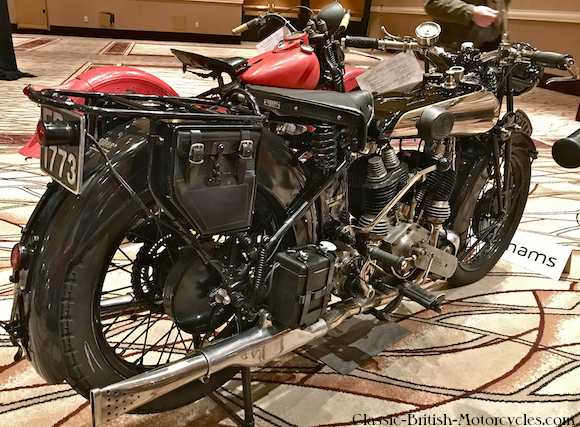 1926 BROUGH SUPERIOR SS80
The "SS" in the name stands for "Super Sports", and the SS80 was George Brough's earliest design, dating back to 1920, several years before production actually began. Like its big brother the SS100 which Brough guaranteed would do 100 mph straight off the showroom floor, the SS80 was guaranteed to make 80 mph (130 km/h), which was no small feat in the 1920s. In keeping with its class-leading performance, the SS80, like all Brough Superiors, was a high-end, top-quality motorcycle that was priced beyond the means of most mainstream riders. Partially because of this smaller market, and also because they were all hand-assembled to the custom specifications of the customers who ordered them, production was always quite low. As an example, total SS80 production for the 1935 model year was just 32 bikes. Early SS80s had the 998cc JAP V-twin engine, replaced in 1935 with the 982cc Matchless V-twin. Throughout its entire history from 1924 through 1939, a total of only 1,086 SS80s were produced, making this 1926 Brough Superior SS80 quite a rare beast indeed.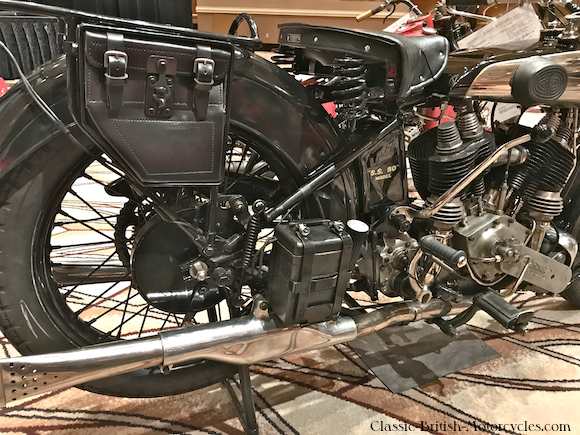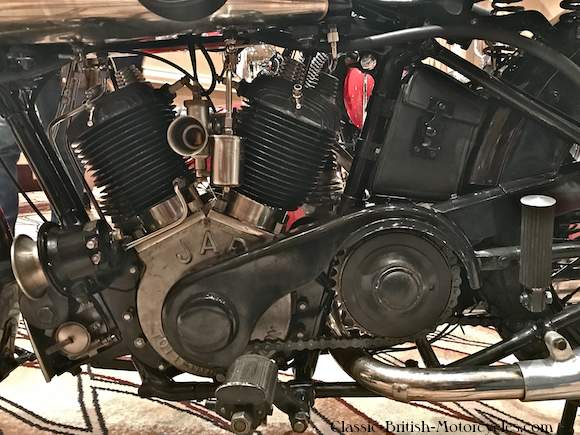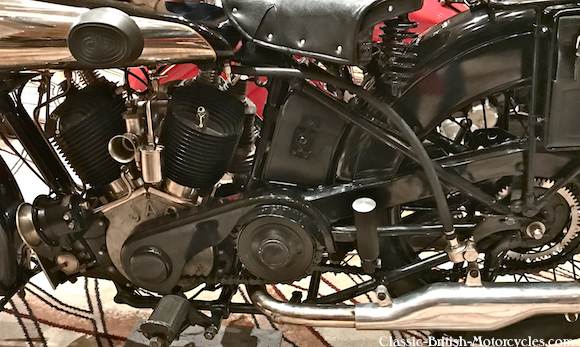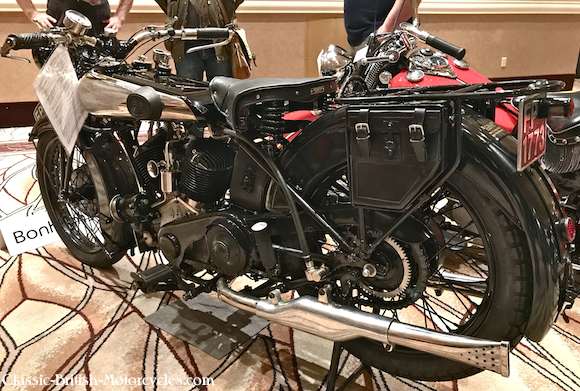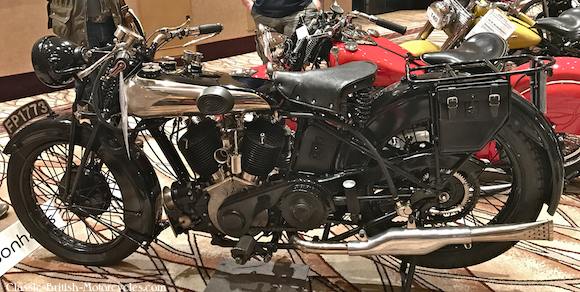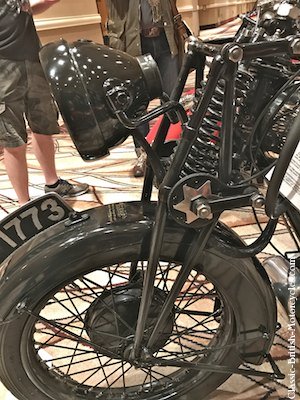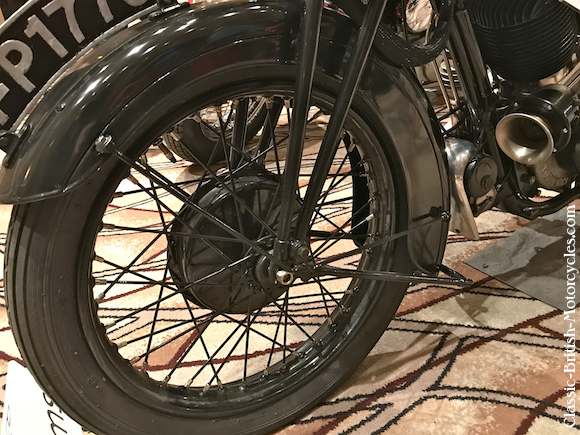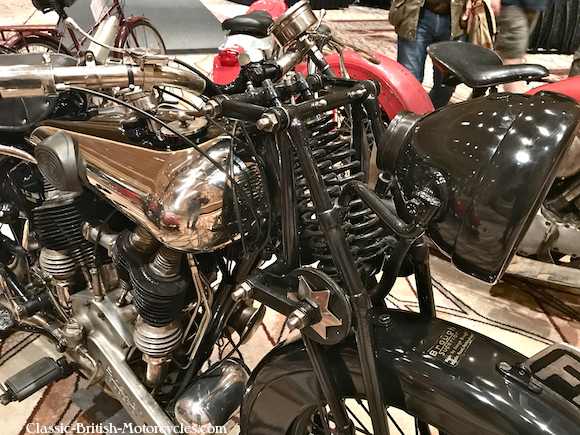 ---
1926 Brough Superior SS80 SPECIFICATIONS
Engine type
Engine manufacturer
Displacement
Bore & Stroke
Carburetor
Output
Top Speed
Suspension, front
Suspension, rear
Air-cooled OHV 50-degree V-twin
JAP
998cc
85.5mm X 86mm
1X Binks
40 horsepower
80 mph
Girder forks
Rigid
heck out these
BROUGH SUPERIOR BOOKS

Brough Superior: The Complete Story
---

Brough Superior: The Rolls-Royce of Motorcycles
---
PLEASE BUY MY NEW E-BOOK HERE
12 Chapters & over 100 original photos. My best work yet.
ONLY $4.99!
Thank you,
Andy Tallone, your humble author

Click here to buy now:
The Random History of Classic British Motorcycles, Volume 1
---