We're working backwards on the 12th Day of Christmas carol with gifts from the 102nd Harley-Davidson Genuine Motor Parts & Accessories catalogue.
We started the 12 days of Christmas yesterday with 12 shirts from the sportswear range. Check it out here.
There is so much to choose from the 10,000-plus items in the 900-page Harley "bible", but today we're going with 11 items from the collectibles summer range.
All of these items would be welcome around the outdoor barbecue by the pool like one of these on a hot and humid summer's day, just like we're having here in Queensland this holiday season.
First there's the ceramic beverage dispenser with nostalgic Harley graphic. It costs $91.80 and holds 5.6 litres of your favourite sangria, punch or cocktail.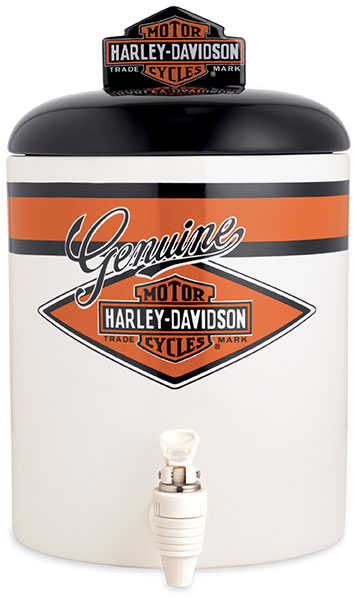 You've got to have a decent pint tankard for your punch, so we've chosen the Checkerboard Stripe Acrylic Tankard at $13.11.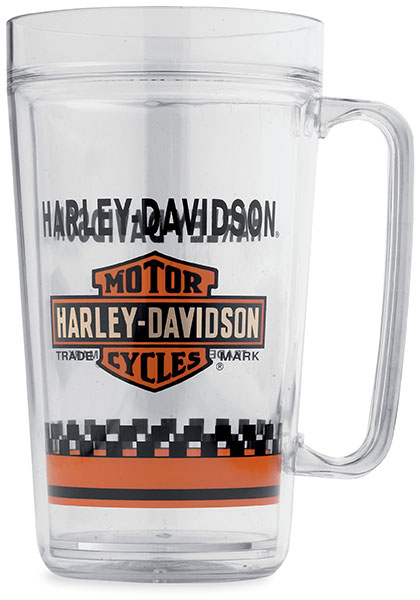 Y'all want some nibbles with that? Then pour some corn chips or guacamole into a Harley Checkerboard Stripe Melamine Bowl at $10.49.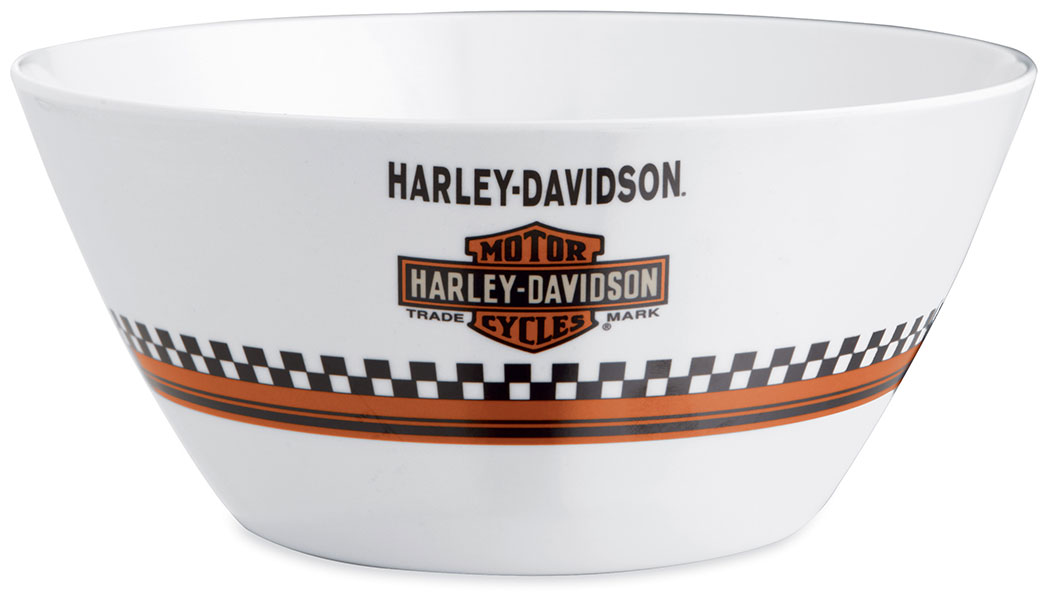 The cook deserves some Harley gear too, with a cotton canvas grilling apron with built-in bottle opener on a pull cord and a waterproof pocket to hold a bottle. It costs $72.12.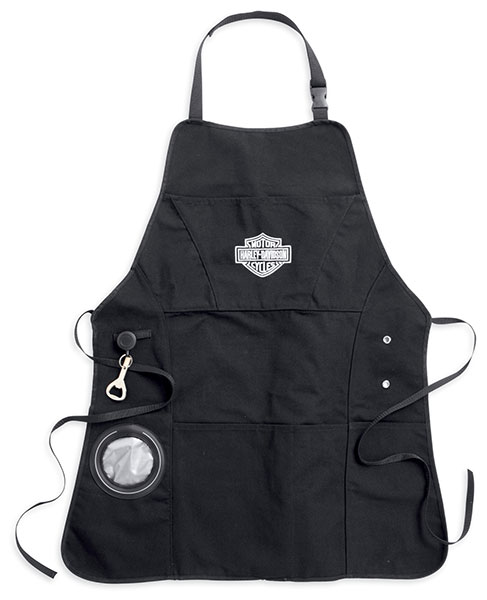 The cook's medium-rare steaks will look great on a Harley Checkerboard Stripe Melamine Plate at $10.49.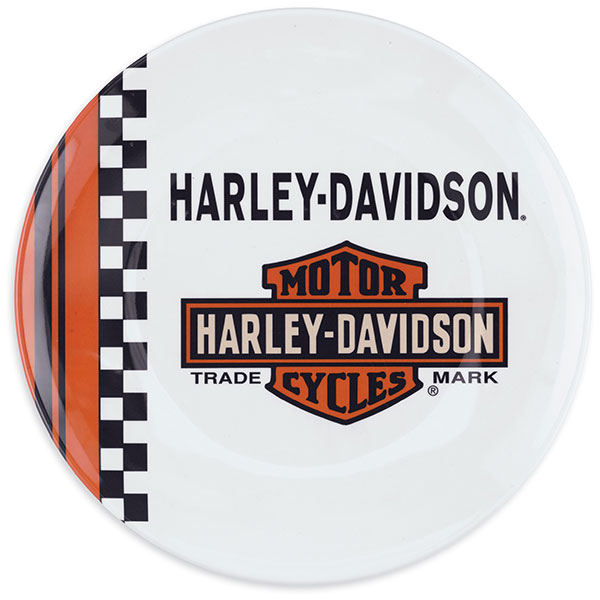 You can serve it all up on the dishwasher safe Harley Checkerboard Stripe Melamine Serving Tray for $39.34.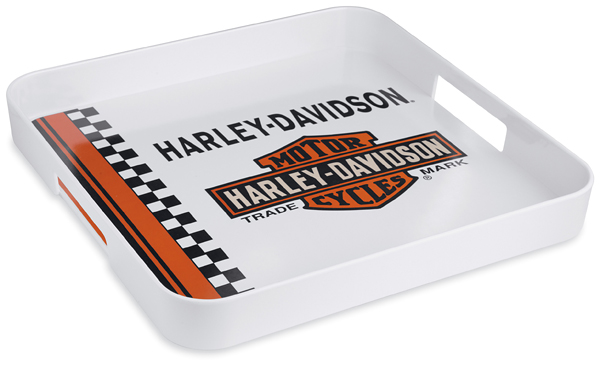 Keep your beer cold with a 1950s style metal cooler with Custom Bar & Shield logo bottle opener on the side. It measures 37cm by 32cm by 24cm and costs $196.70.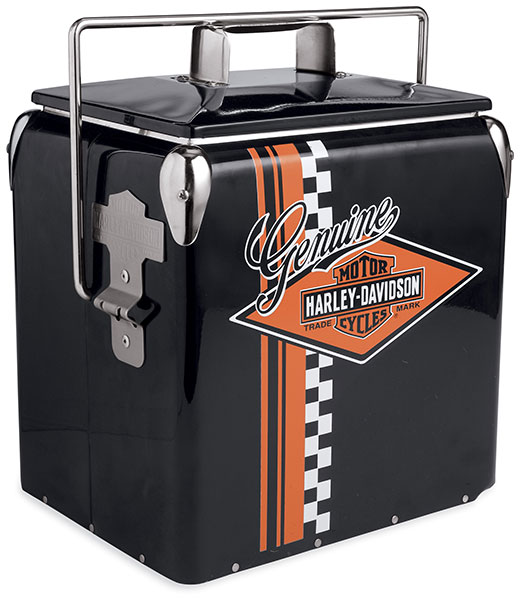 If bourbon is more your thing, measure out a 88mill shot with a Harley Metal Shot Glass at $13.11.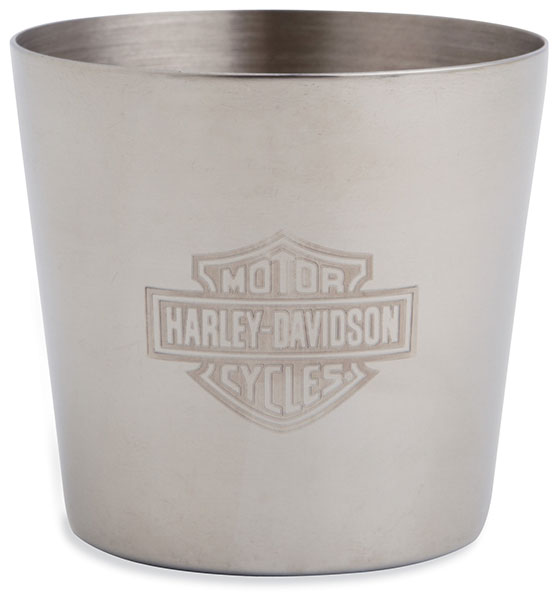 You can pour it straight out of your 240mill Harley stainless steel hip flash at $32.78.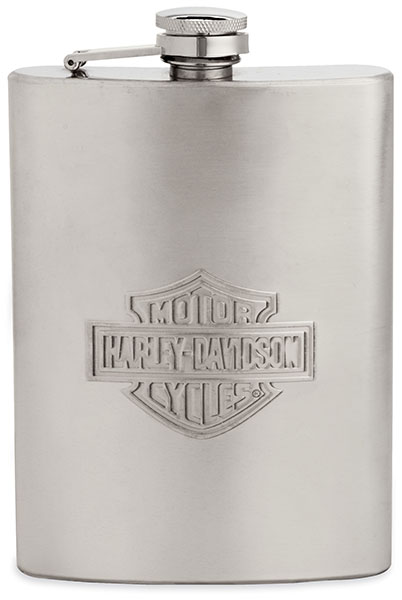 Cool your drink down with Bar and Shield logo ice cubes from the silicone ice cube tray costing $.

The ladies may prefer wine in a special Harley Wine Glass with Nostalgic Graphic at $18.35.

And the 11th item is am $85.23 metal Harley wall clock so your guests know when it's time to leave.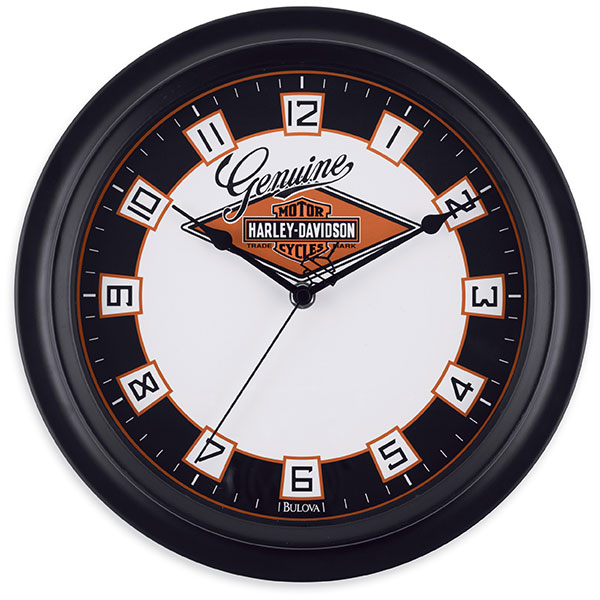 Stick around as we count down to the final single item on Christmas Eve.
It's a big surprise package that any rider would love to find parked under his Christmas tree!