ATVs are capable machines used for various purposes; from exploring a trail to moving loads around the farm, and even in competitive scenarios like dirt racing, there's no denying that these are some of the most capable and versatile machines out there. Most modern-day ATVs are ready to go right off the showroom floor.
However, like with any form of machinery, there's always room for improvement. This can be in the form of accessories that you equip your ATV with or equipment you use alongside your ATV to improve its capabilities.
For instance, a recreational/utility ATV will benefit from added storage or a trailer, offering more luggage-carrying capacity. Similarly, you can equip your machine with a winch to get your riding buddy out of a challenging situation, if you ever find yourself in one while you're out exploring a route you're not familiar with.
There's a plethora of accessories and extra kit that you can equip your machine with, but not all of them may be necessary for your individual requirements. However, there are some that you are bound to use eventually, and we've compiled them into a list. These are the 10 most common ATV accessories and add-ons you can get your hands on:
#10: Winch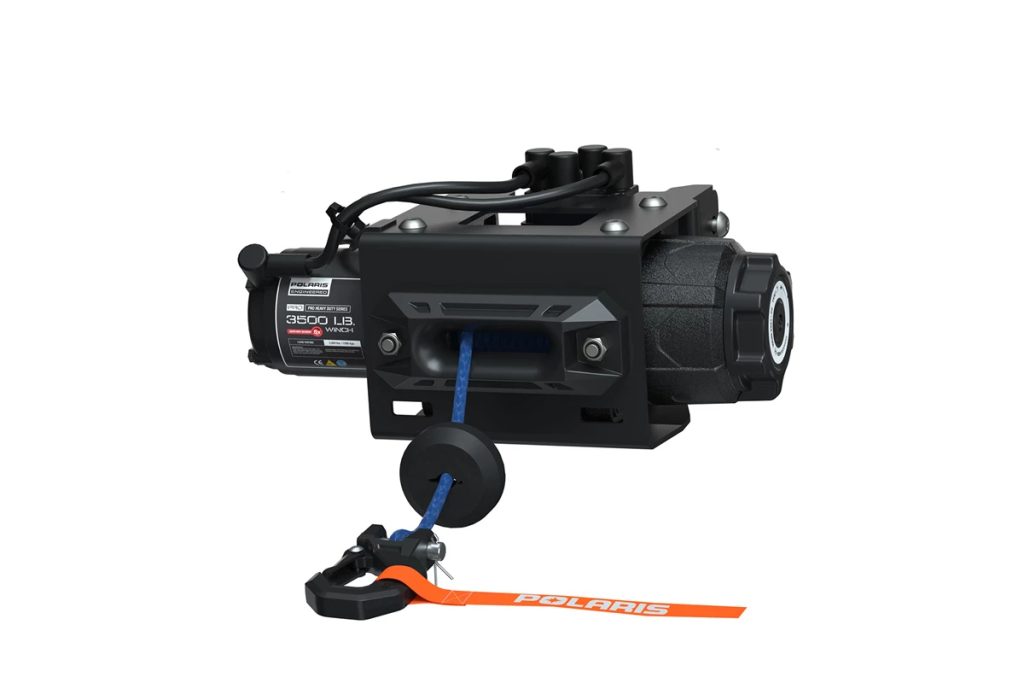 As we just mentioned above, winches are your best friend when you're stuck. For the uninitiated, a winch is a device used to adjust the tension of a rope. The ones you get for an ATV are electrical and come with a solid cord you can tether around a tree or something else sturdy, using them to (quite literally) pull yourself out of a rut.
There are several winch options out there across various price brackets. You can get aftermarket winches from notable companies like Warn, or you can check to see if your ATV manufacturer has one for your particular model.
Polaris, for instance, has multiple winch options for its ATVs, with prices starting around $400. You can also control them remotely and avoid the risk of getting hurt in the process.
If you're getting an aftermarket unit, keep in mind that you'll also have to get a mounting kit that will allow you to attach the winch to your ATV.
#9: Tow Straps
Tow straps are another valuable piece of kit that helps you get out of a sticky situation. However, unlike a winch that you can operate alone, a tow strap is only useful when you have another ATV or vehicle that can help. On the flip side, they are a much more affordable option compared to winches.
If you're buying tow straps, pick a pair that has a towing capacity at least three times that of the dry weight of your ATV. This will account for any load you might be carrying, as well as the added strain it will have to endure if your ATV is stuck.
Another factor you should look into is the length; a good rule of thumb is to get tow straps at least 15-20 feet long. This way, the vehicle that is towing you out has enough leeway to make it onto more solid ground—you don't want two stuck ATVs!
If you ride in the dirt, you're bound to get stuck. Get yourself a pair of good tow straps, even if you think you're unlikely to find yourself in a tricky spot. It's better to be safe than sorry.
#8: Additional Storage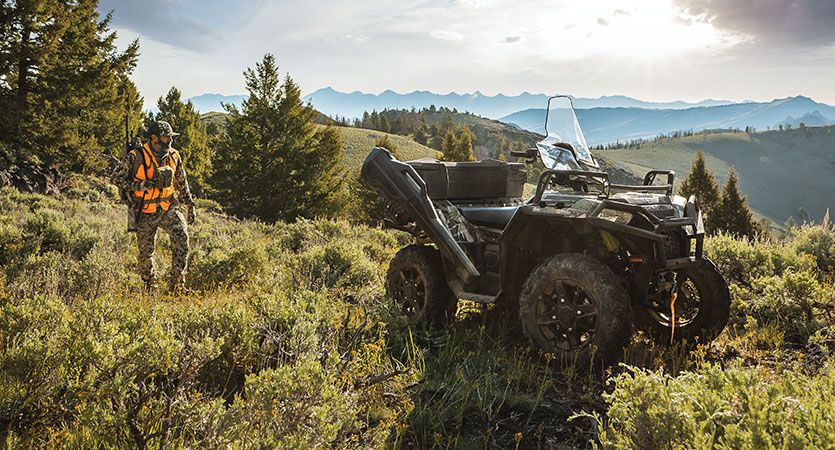 Irrespective of how you use your ATV, you're likely to benefit from added storage. Most popular ATV manufacturers offer various add-on storage options you can easily add to your ATV. Here are some of the best options out there:
Boxes: The most common storage medium is a top box mounted onto the rear of the ATV. There are options that you can mount on the front rack, but these usually tend to offer a lot less space. Finding one resistant to the elements will also enable you to keep your essentials safe.
Saddlebags: Like a rigid box, saddlebags can also be mounted to either the front or rear rack of your ATV. They're easier to get on and off, so if you're on an overnight trip, you can remove them and carry them with you without having to unpack the contents. The front rack or tank-mounted ones also come with elements like a water bottle holder or a dry pouch for your phone and keys.
Gun Rack: If you're taking your ATV out on a hunting trip, you don't want to be driving around the forest with your rifle bouncing off one of your cargo racks (or your back). Gun racks can hold your weapon while you ride, making your journey easier and safer.
#7: GPS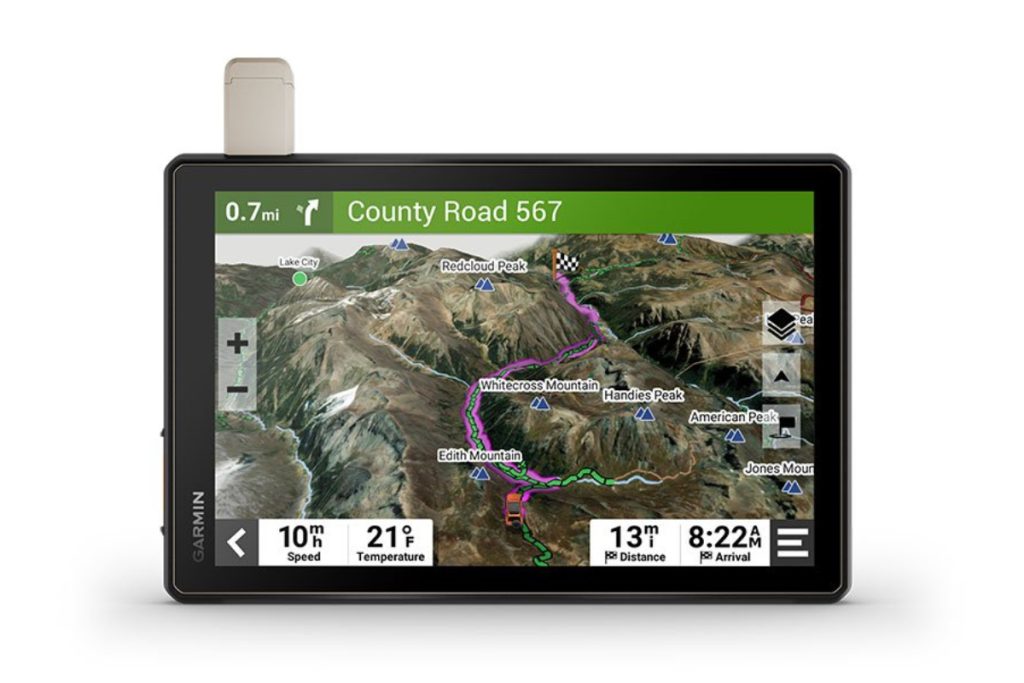 Granted, all smartphones come with some extent of GPS functionality, but there's not one phone or app out there that can match the capabilities of a standalone GPS device. These devices come in handy, irrespective of whether you're a novice or one of the most seasoned riders out there. Exploring trails can be fun, but things can go south really quickly if you get lost.
A GPS device, like one of the many made by Garmin, can show you trails and paths that your smartphone or a physical map may not have. It can be an expensive piece of kit, but if you're serious about exploring the unknown, it's definitely something you should invest in.
#6: Phone Mount
A phone mount is simply a matter of convenience. Trying to operate your phone while riding is one of the most irresponsible things you can do, and a phone mount lets you keep your phone in view without having to take it out of your pocket every time you need to look at your screen. This can be to look at navigation info, change music, or just about anything you'd need your phone for on a ride.
There are a lot of cheap phone mounts you can get for not too much money, but given that ATVs will tread off-road at some point, you should get one that will securely hold your phone in place—even if it's going to be a little pricier.
#5: Loading Ramps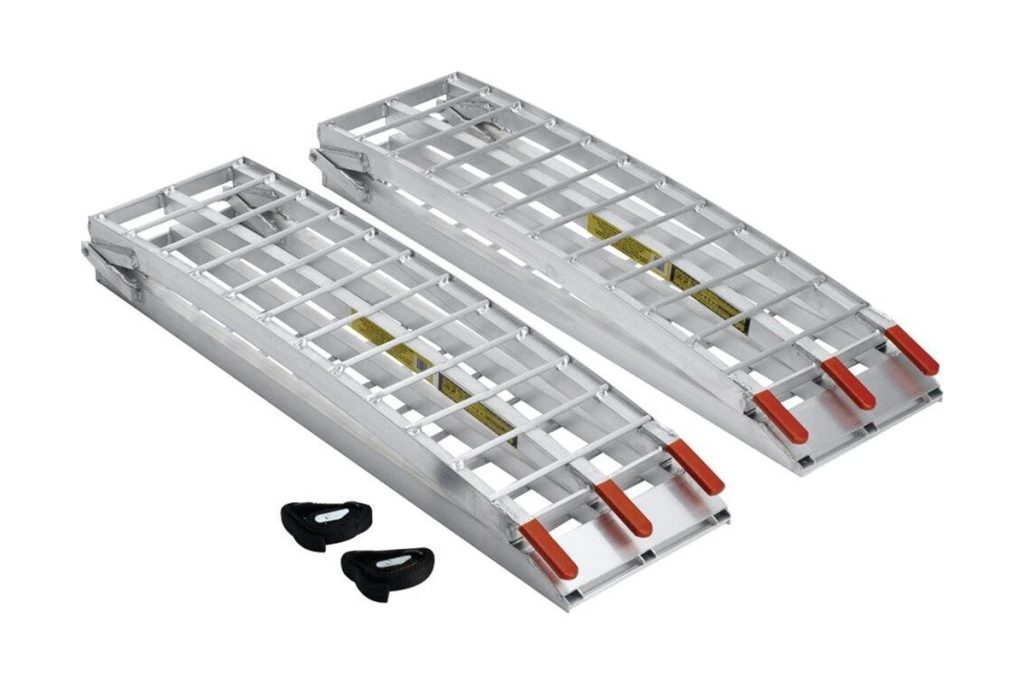 If the trails you want to explore aren't close to where you live, the most sensible option is to load your ATV onto the back of a truck and ferry it. This is where loading ramps come in.
Some people might argue that you could get by with a couple of wooden planks, but we've all seen how those attempts usually end up. A good set of loading ramps will also be light and foldable, not taking up too much space on your truck.
#4: Tool Kit
Like all machinery, an ATV is bound to throw up a mechanical issue or two over time. Even if you're not the most hands-on or technically adept person in your group, carrying the right set of tools can be a lifesaver. The most common ones, like a screwdriver, spanners, and pliers, will help with the most basic repairs—but there are also dedicated ATV tool kits you can buy.
#3: Heated Grips
Having heated grips on an ATV is crucial when the weather gets cold. Furthermore, they're not that complicated to install, and almost all the ATVs available today have plug-and-play capability.
You can get numb fingers from the cold even when wearing gloves, so heated grips are a great option. Additionally, many heated grips on the market today are designed for riding with gloves on, making them even more convenient.
#2: Lights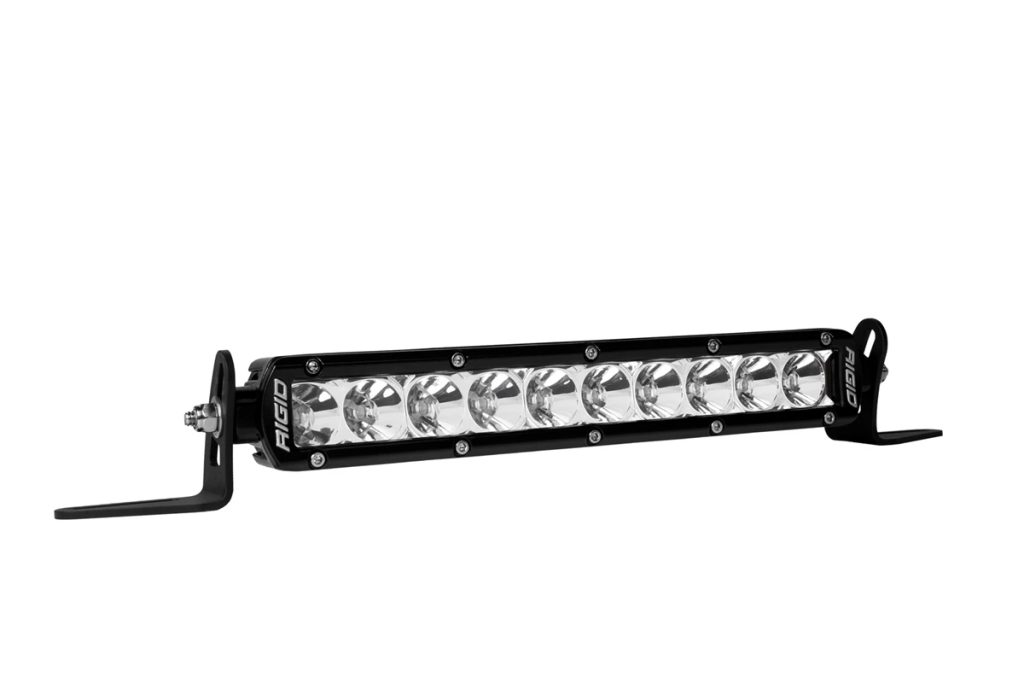 The stock headlights on most ATVs do not do a great job illuminating what's in front of you when it's dark. This can be exceptionally bothersome if you're working in a field or farm at night and there are no other artificial sources of light. The same goes for when you're out on a trail past sunset.
We've also noticed that many stock headlights cover only a narrow section in front of you. The solution to this is to invest in some auxiliary LED lights. These can be in the form of more powerful bulbs or an entire LED light bar if you need that much illumination. The light bars typically come with different focal points — floodlights illuminate the immediate foreground well, while spotlights give you the distance.
#1: Tire Repair Kit
ATV tires are susceptible to punctures or deflation, just like any other vehicle. A tire repair kit usually comes with sealants for repairing small punctures. Including a small, portable air compressor will also allow you to re-inflate a flat tire once the hole is plugged. Plugging your tire on your own can sometimes be only a temporary fix, but it should enable you to get back to safety.
If you don't want to carry a compressor around, you can also buy CO2 cartridges that will fill a tire up enough to get you going.
What ATV Accessories Should You Get?
When buying ATV accessories, make sure you get only what suits your individual riding style and requirements. There's no point in buying an expensive GPS if you're only going to be riding on a familiar piece of land, like a farm. That said, some accessories, like a winch or tow straps, will almost certainly come in handy eventually—even if you feel like you might not necessarily find yourself in a situation that warrants them.
On a final note, we want to reiterate how important it is to get quality equipment rather than spending less money on something that may fail or not work as required. Consider it an investment and get the best possible accessories or add-ons you can afford.